Rising fuel costs and a lack of volunteers are putting lifeline travel services for some of Scotland's most vulnerable people at risk.
The Community Transport Agency says almost a third of members have had to cut services, with nearly twice as many having to increase prices to those who can least afford them.
Volunteers who use their own cars to provide travel can claim 45p per mile from the UK Government – an amount that hasn't changed despite rapidly rising fuel prices.
Meanwhile, bus services usually funded by grants or donations are either struggling to meet the costs or have slowed due to the cost-of-living crisis.
It's leaving organisations with difficult decisions to make – especially in rural areas where public transport options are at a premium.
Susan Dever runs Coalfield Community Transport, which operates 18 buses across rural East Ayrshire, around Auchinleck and Cumnock.
"There is only so far you can stretch your income and if we can't cover those fuel costs, we are going to have to look at cutting services," she says.
"Rural communities rely on these services to help with their shopping, get them to the doctors and to get out. Sometimes the people on one of our buses can be the only people they speak to in a week."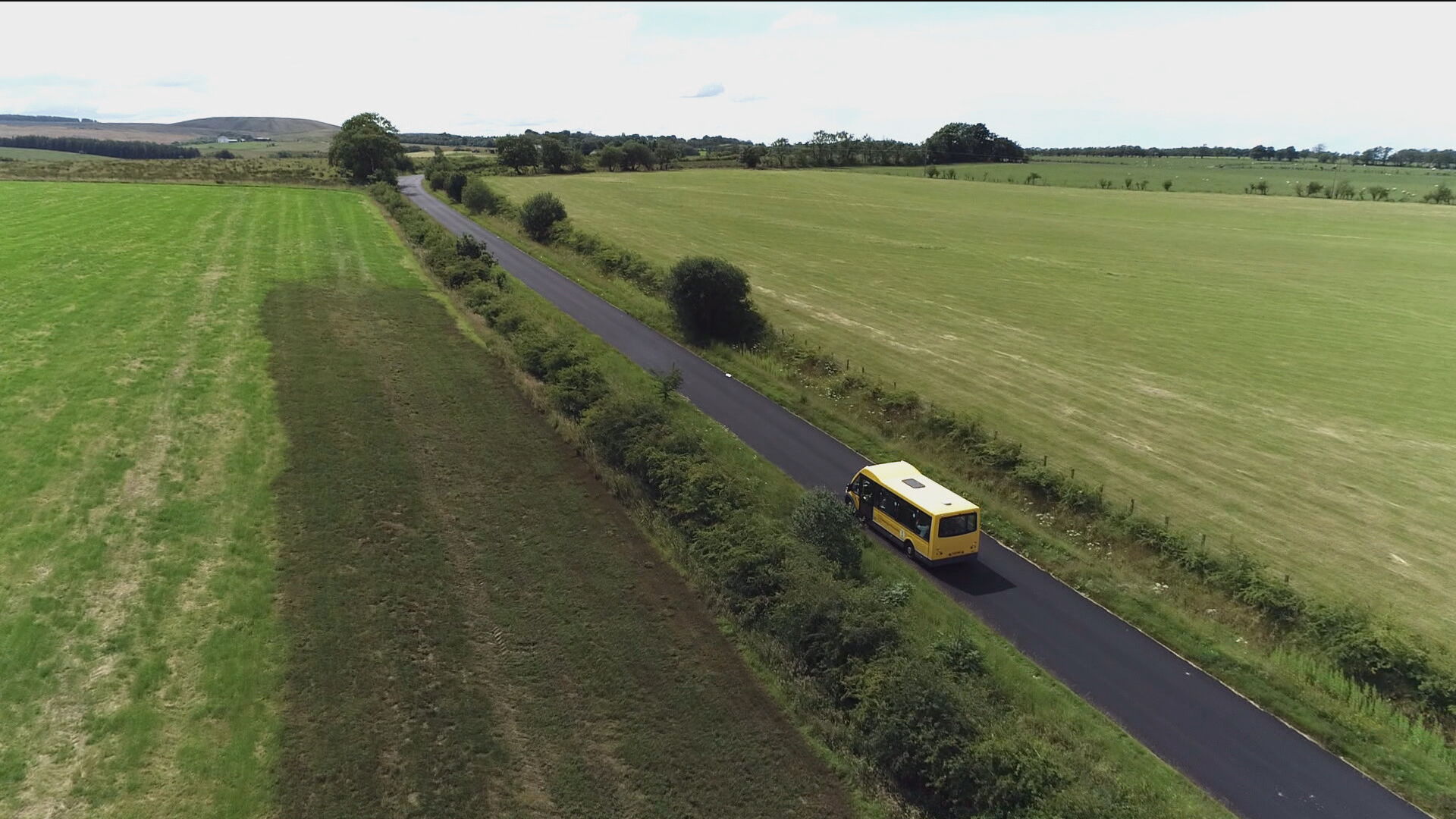 Thursday mornings provide a great example of what Susan means. 13 women, all over the age of 65, are picked up at their front door, driven to the town's shops, collected and dropped back home again – a genuine door-to-door service.
The driver Gordon knows them all by name, his route by memory – and he helps every single one of them on and off the bus, drops their shopping in the house and waits to make sure they're safe before heading on to the next home.
It's a small gesture that, in a rural environment with vulnerable passengers, makes all the difference. They pay just a £5 annual membership to use the bus. To the women, however, it's priceless.
"It lets me go for my messages once a week," says Betty, one of the Thursday regulars. "If it didn't exist, I'd never be out the house. It's the only time I'm out, that's me till next Thursday.
"It does a lot for me, I'm getting out and about and meeting people and it's safe – it's really important," adds Barbara, who also takes advantage of cheap days out through the group.
If services like these are forced to make cutbacks, it's the passengers who will suffer. Covid and the cost-of-living crisis has led to a surge in demand, just as the number of volunteers who work with them has dropped from ten to one.
In rural areas such as East Ayrshire, there are also connectivity issues. From the village of Cronberry, a walk to the nearest bus stop is around half a mile along an unpaved narrow country road.
Even if a passenger could make the walk safely, the bus services available at the end of the road are hourly and a journey to Glasgow requires three changes and can take two-and-a-half hours.
"Public service buses have been cut, there aren't car-sharing schemes, active travel doesn't work, car ownership isn't a realistic option for people, so this service gets these people to things we take for granted," says Susan.
"It's just so sad to think that people would be sitting isolated in their homes."
STV News is now on WhatsApp
Get all the latest news from around the country
Follow STV News
Follow STV News on WhatsApp
Scan the QR code on your mobile device for all the latest news from around the country