A charity boss has said she's already seeing the cost of living crisis escalating into a "cost of survival crisis".
Annie McCormack, chair of Broke Not Broken, said the situation is "not going to get better" and will instead get worse as Scots brace for their household bills to rocket following the energy price cap rise.
Ms McCormack was one of more than 100 campaigners that took to Glasgow's George Square on Saturday in protest against the cost of living crisis.
She told STV News: "Well, it's not going to get better. It's going to get a lot, lot worse.
"And that's really terrifying for us as a charity to know how we're going to deal with that.
"And as terrifying as we're finding it, the people who are coming to the food bank are also incredibly anxious about what's going to happen."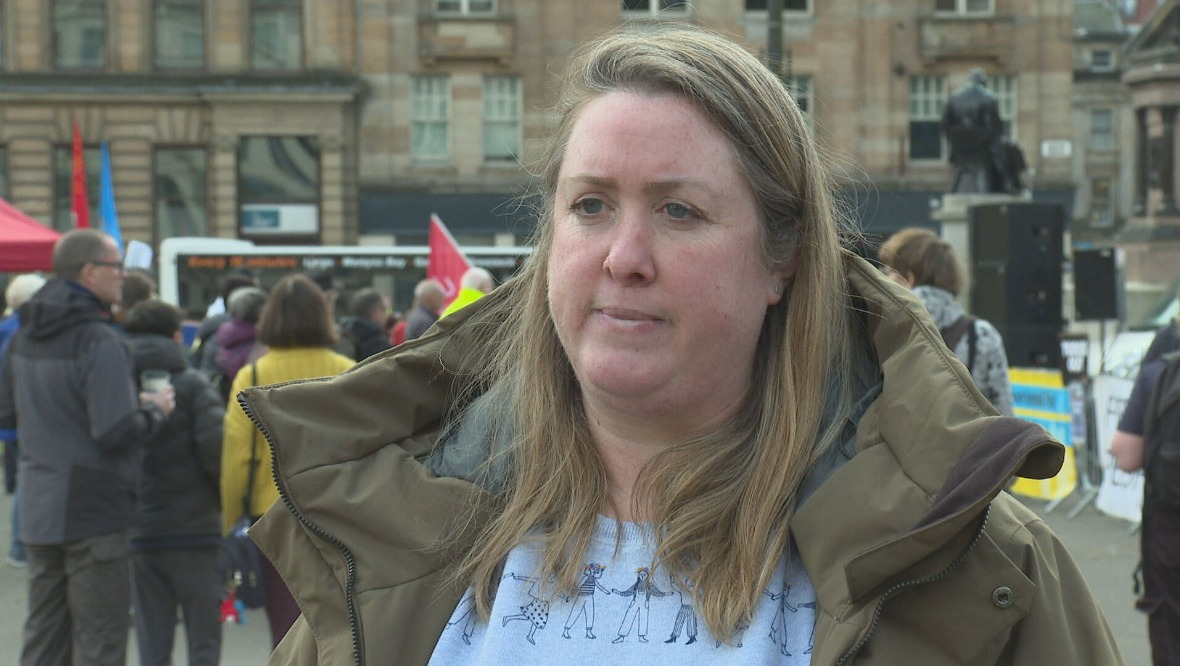 As well as a food bank, Broke Not Broken also provides supermarket vouchers, energy-saving advice, and mental health counselling.
Ms McCormack said she saw a "dramatic spike" in demand for the Perth and Kinross charity's support following the removal of the £20-a-week Universal Credit top-up.
And now with gas and electricity bills expected to soar by 54%, she is concerned what's in store for families across the country.
She said: "We're already seeing a shift in more people who are in work and working accessing the food bank who have never had to before and finding that incredibly difficult.
"But also, we've already seen a shift from a cost of living crisis right into a cost of survival crisis.
"And whereas before, you know, there [were a lot] of soundbites about people having to choose between heating and eating, that choice is going to seem like a luxury going forward.
"They're not going to be able to do either, and that is a real concern for us."
The demonstration, organised by Scottish Trades Union Congress (STUC) and People's Assembly, was one of many held across the UK.
The Glasgow rally was also held in solidarity of the recently sacked P&O Ferries seafarers.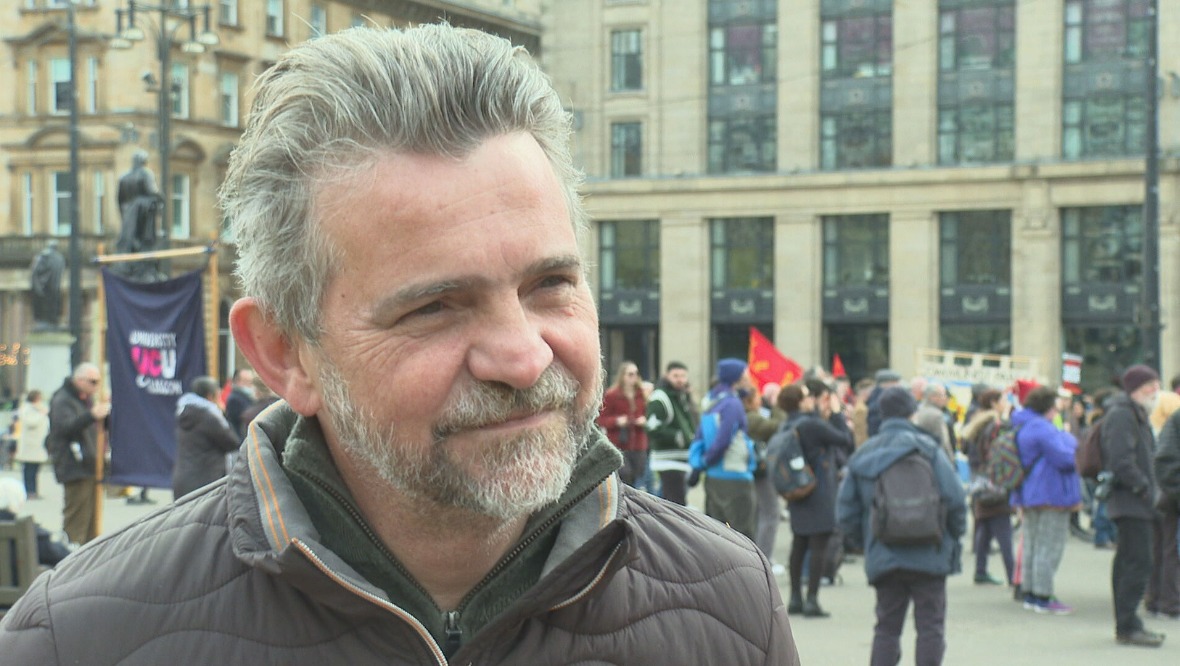 Dave Moxham, deputy general secretary of STUC, accused the UK Government of not doing enough to stop homes from plunging into fuel poverty.
He told STV News: "People are having to choose between eating and shelter. They're having to choose between heat and some of the very, very basics of life."
Mr Moxham said chancellor Rishi Runak could have been more targeted in his recently announced measures to tackle soaring energy bills.
He added: "He could certainly have been more generous.
"And he could be looking at those energy companies who are raking in the billions just now and trying to get some money off them and put it back into the pockets of the people that need it."
Mr Moxham called for an end to the benefit cap and an increase to the National Minimum Wage.
He stated: "We need the Government to increase the minimum wage and bring in pay rises for its own workers, and we need action on energy – funded by a windfall tax on the energy companies.
"That will be a really good start and that will begin to help to challenge some of the despair that people are feeling just now."