A couple who run a restaurant on Mull have seen the cost of getting supplies to the island increase up to five times.
Martin and Elaine Cahill opened The Galleon Bistro, on the Brae in Tobermory, last September and have already noticed a significant rise in costs transporting ingredients from the mainland.
The couple are trying to minimise what they spend by doing their own butchery and fishmongery, but, when it comes to produce they can't source locally, suppliers on the mainland are now asking for minimum orders.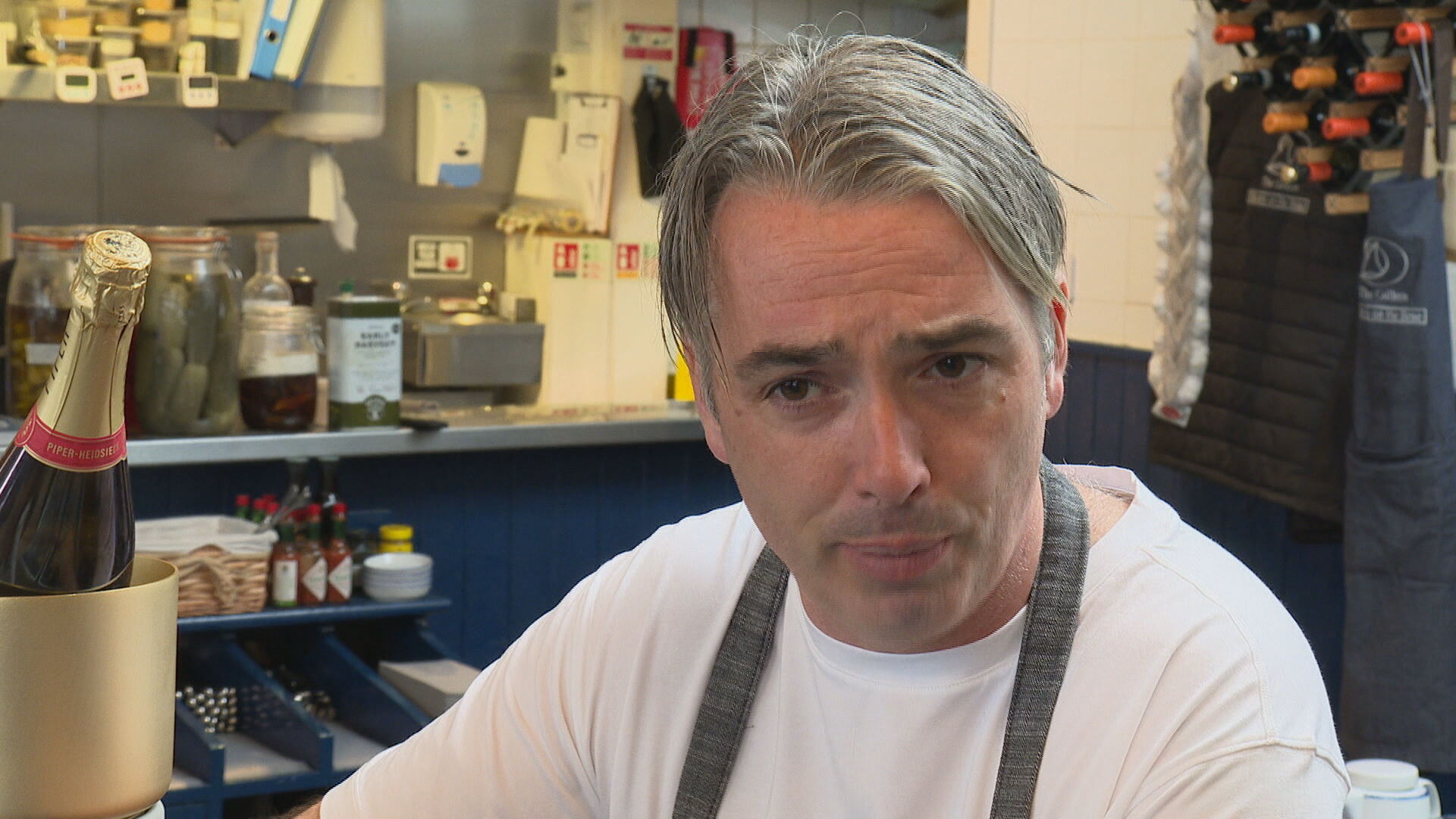 "They want to make it worth their while to come here, so they won't come for £100, they have to come for £250 or £500, which is very difficult," said Martin.
"It's not just the monetary value, but the storage and the ordering. We change our menus daily – we like to keep the menu fresh for our guests – and if we're stuck with a big order, it hampers us.
The soaring cost of energy is also having an impact on the business.
"We started on a set tariff, maybe £220 a month, and now it's jumped to over £800 and I don't know what's going to happen because everyone keeps saying it's going up in October," Elaine said.
"That's a huge cost for us, having to set that aside per month."
Holidaymakers are also spending less when they get to the island, the hospitality industry has found.
The Little Bespoke Bakery in Salen has been open for almost two years and, despite a busy spell early on, the owners have had to let go two members of staff in a bid to "sustain" the business.
Sarah Fraser said she noticed the downturn in business on the tills everyday, while the cost of her main ingredient, butter, has risen from £25 for 40 blocks to £70.
"We were usually really busy with the campsites for breakfast and we just haven't had that this year," she said.
"I think a lot of people that are camping are self-sustaining themselves and bringing their own foods with them.
"The first thing that goes when you're penny pinching is eating out, so it's been a big cost to the business so far."
Rhoda Drake opened Tobermory Handmade Chocolate in 1991 and has had to adapt the business over the years.
The islander ran a café in the shop for a while, but couldn't get enough staff to keep it going.
She's now found the cost of chocolate has gone up "massively" and she's had to put her prices up by five per cent.
"The cost of getting things here has escalated, also the fuel costs and the charges have also gone up, and the costs of the raw ingredients have gone up," she said.
STV News is now on WhatsApp
Get all the latest news from around the country
Follow STV News
Follow STV News on WhatsApp
Scan the QR code on your mobile device for all the latest news from around the country