A widow is fearing a "bleak winter alone" as she struggles to get by on her pension.
Margaret Mulrainey, 68, said the cost-of-living crisis was forcing her to count every penny, even though she has worked all her life.
Food prices are up 14.6% in the last year as inflation hit 10.1% on Wednesday, leaving millions of people with money worries.
Margaret and her husband Wullie both worked from the age of 15; she as a twister in the mill and later as a cleaner, and he as a road repairer.
When they retired, two pensions were enough to get by financially, but Wullie died last year.
"Every week I make a list and go to the supermarket and stick to that list," Margaret, from Kilmarnock, told STV News. "Because I know I have 'x' amount of money I can spend.
"There have been times when I've been to the supermarket and thought 'that looks tasty, I might try that'. And then I think, 'no, you can't have that because you don't have the money for it'."
"Things are getting harder and harder. The morning that Wullie died, my life just shattered, absolutely shattered.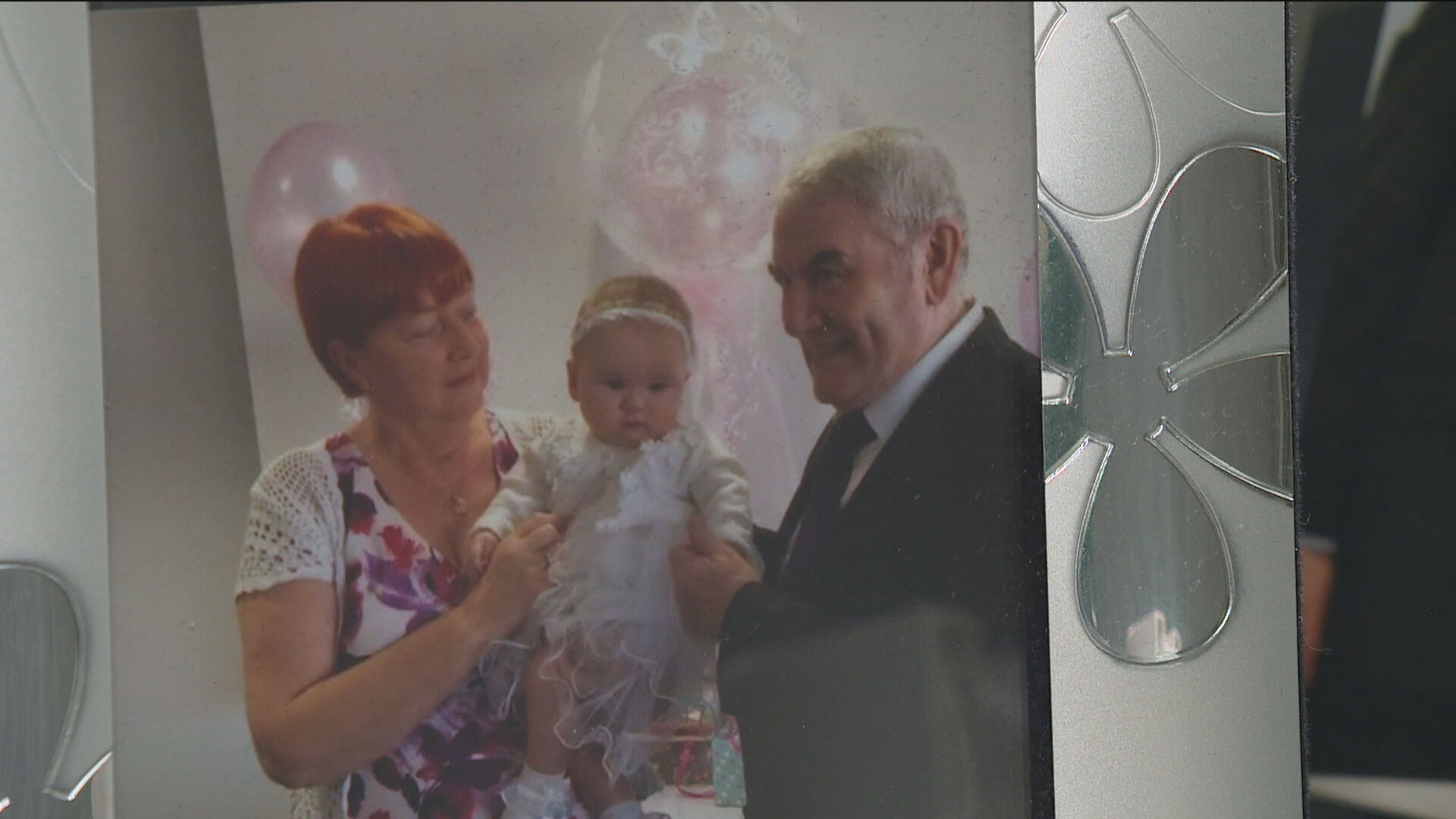 "Everything he did was for me and the kids. It's not fair that you go out to work and can't afford to live."
Under-pressure Prime Minister Liz Truss promised on Wednesday that pensions would rise in line with inflation, despite reports the government was planning to scrap the 'triple lock'.
That came as a relief to Margaret, but with a quarter of her monthly pension going on energy bills, making ends meet remains a worry.
She said: "Can I switch my heating on? Can I go to the supermarket and buy a week's shopping without having the scrape about and look for the cheapest thing?
"It's not fun being a pensioner, having to choose between heating and eating. Never in my 68 years did I think my life would come to this."