In the first of a new series of features examining the cost-of-living crisis, we visited a community project helping people with mental health issues to put their worries aside.
In the most deprived area of Scotland, there's an 'oasis' that has changed the lives of many.
Fiona Pratt has been coming to Broomhill Gardens and Community Hub for three years.
The social enterprise in Greenock allows people who have experienced mental health issues or long-term unemployment to volunteer or work in the greenhouses.
Fiona has lived with recurring depression since the 1990s and was referred there by the Inverclyde mental health team.
She visits the hub three or four times a week and gets lost in the plants and the people.
"Your mind goes elsewhere and you forget your problems for a while," she says.
"Right from the word go, I felt this was the place I needed to be at the time and I'm still here."
It has been particularly helpful for Fiona in recent times with the cost-of-living crisis impacting her life.
She doesn't get enough money in her pension to pay tax, but also doesn't qualify for benefits, which means she can struggle financially.
"I can't go to the hairdresser anymore because it's too expensive," she says.
"When I'm here, I'm not thinking about what the gas bill is going to be this month, what the electricity is going to be next month."
The area is surrounded by lots of flats, so locals enjoy spending time in the gardens.
"It's a place that people can come and meet others who are possibly in the same position as them," explains operations manager Fraser McCowan.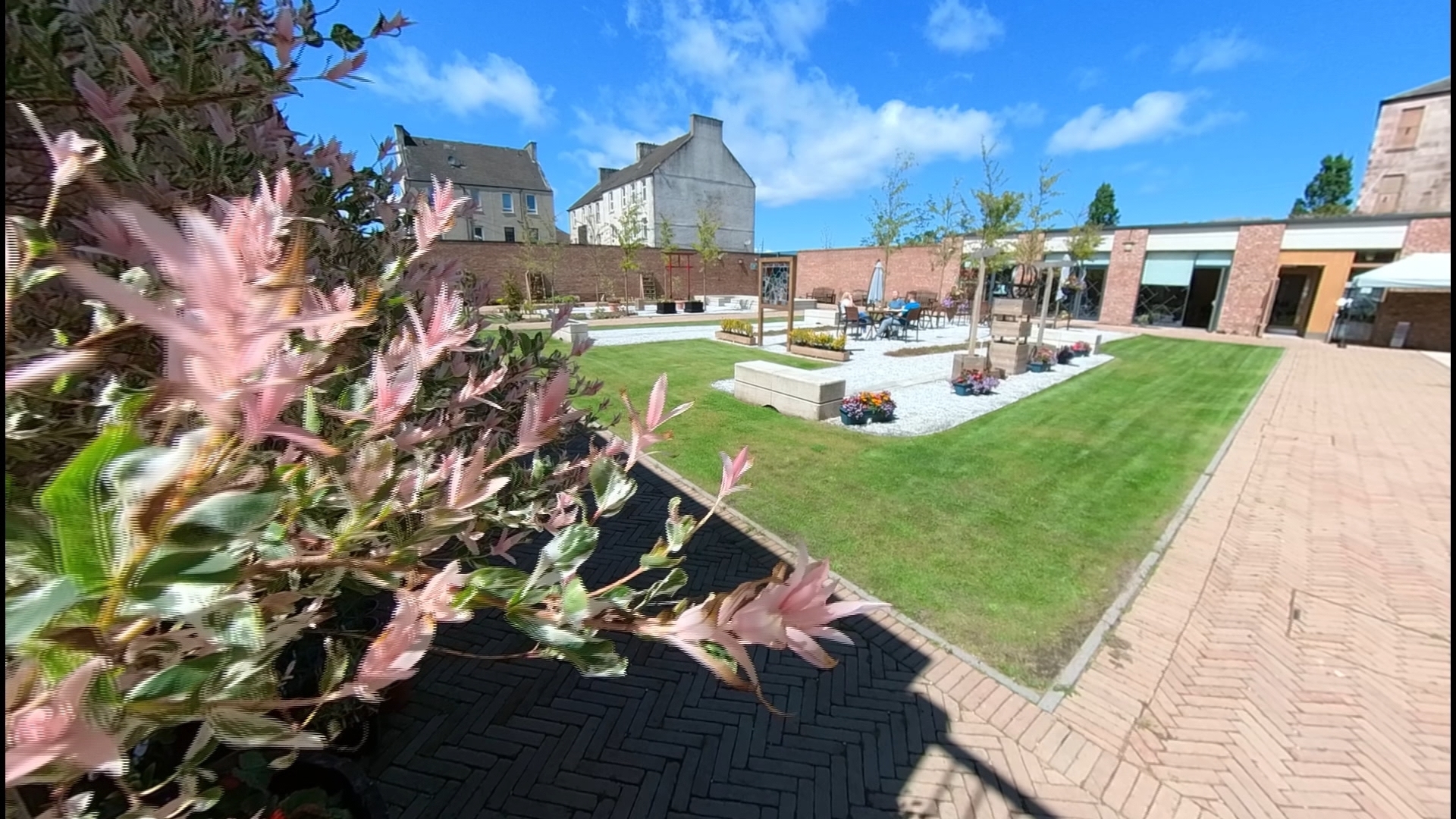 "They say a story told is a worry halved. We've got a cafe where people come in so they can eat nourishing food as well.
"They might not get a hot meal at home or very often, so we run lunch clubs as well. People come in and have the benefit of something hearty to eat, but also mix with others and perhaps form new friendships."
The hub has had such an impact on Fiona that she finds it hard to imagine what would happen if it closed down.
"My biggest fear would be that the cost of living puts a lot of places out of business – this place functions as a business as well as a charity to make enough money," she says.
"If this place went, I don't know what I would do."
The rising cost of living will be examined all week on the STV News website and the STV News at Six.