Over the next two weeks, a team of 1000 volunteers will take to the streets of Glasgow as COP26 gets under way.
Volunteers from all over the world will be on hand with information to help 25,000 visitors get around the city during the climate conference.
For some, the event is about promoting Glasgow on a global stage, while for others, it's an opportunity to do their bit to help tackle climate change.
STV News has spoken to volunteers to find out why they are giving up their time to help others during COP26.
Idrees Ahmed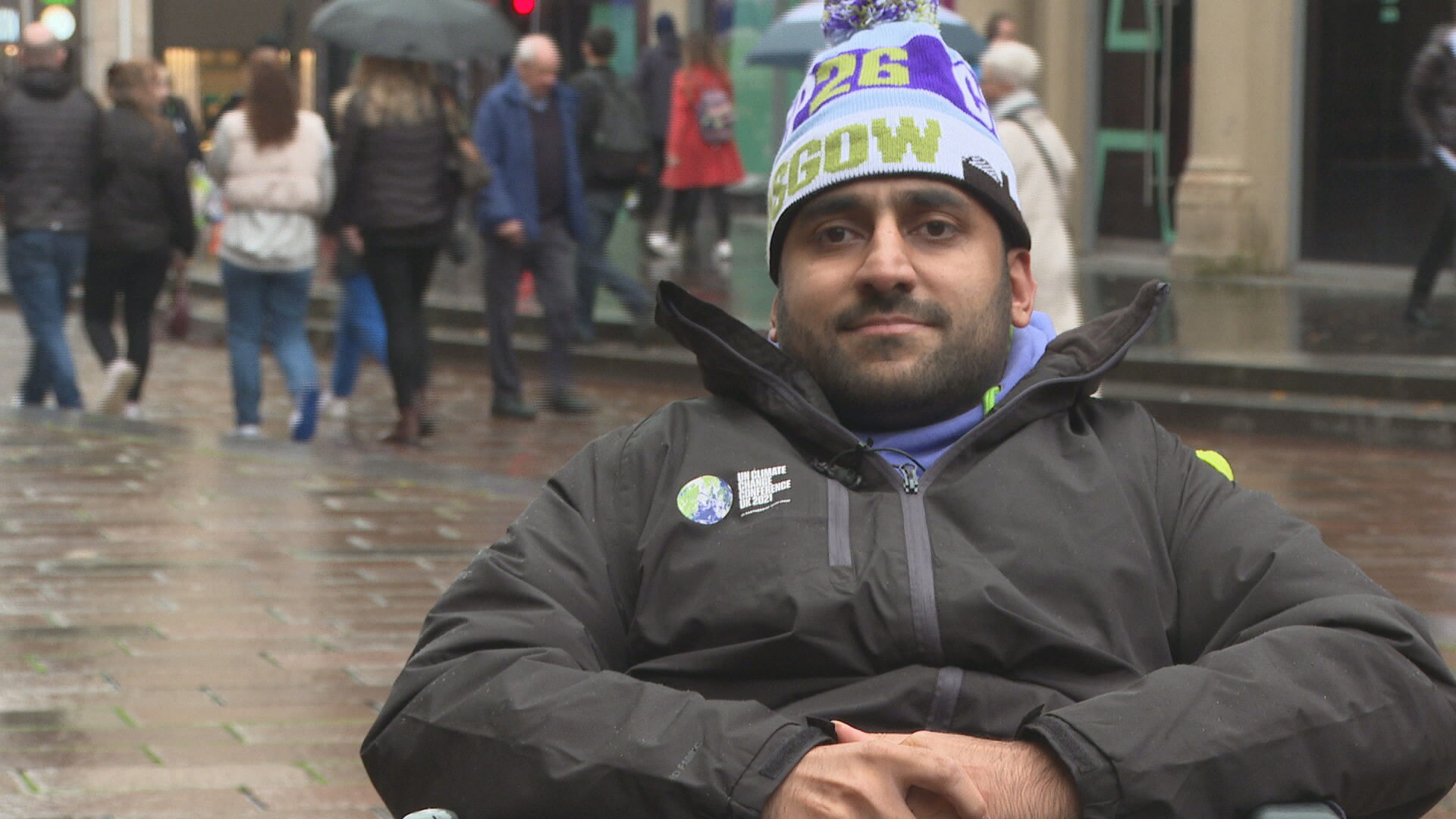 "I wanted to volunteer because I wanted to give something back to Scotland and my community and show that disabled people, if given the opportunity, can achieve many great things.
"Hopefully this will be a role model for any disabled person or anybody at all who is looking to volunteer at any time in the future."
"I will basically be welcoming delegates and welcoming people to Glasgow and hopefully they will have a comfortable experience of Glasgow and hopefully showcase the city of Glasgow to the world for those that come here to COP26.
"I just hope that it achieves the awareness that were looking for and it puts climate change on the map, because it is an issue affecting the world and if everybody comes together, and we can come up with a collective solution, and hopefully meet the targets that the conference is looking for and the world's looking for, I'm hopeful that we can achieve that by working together."
Tinga Mazam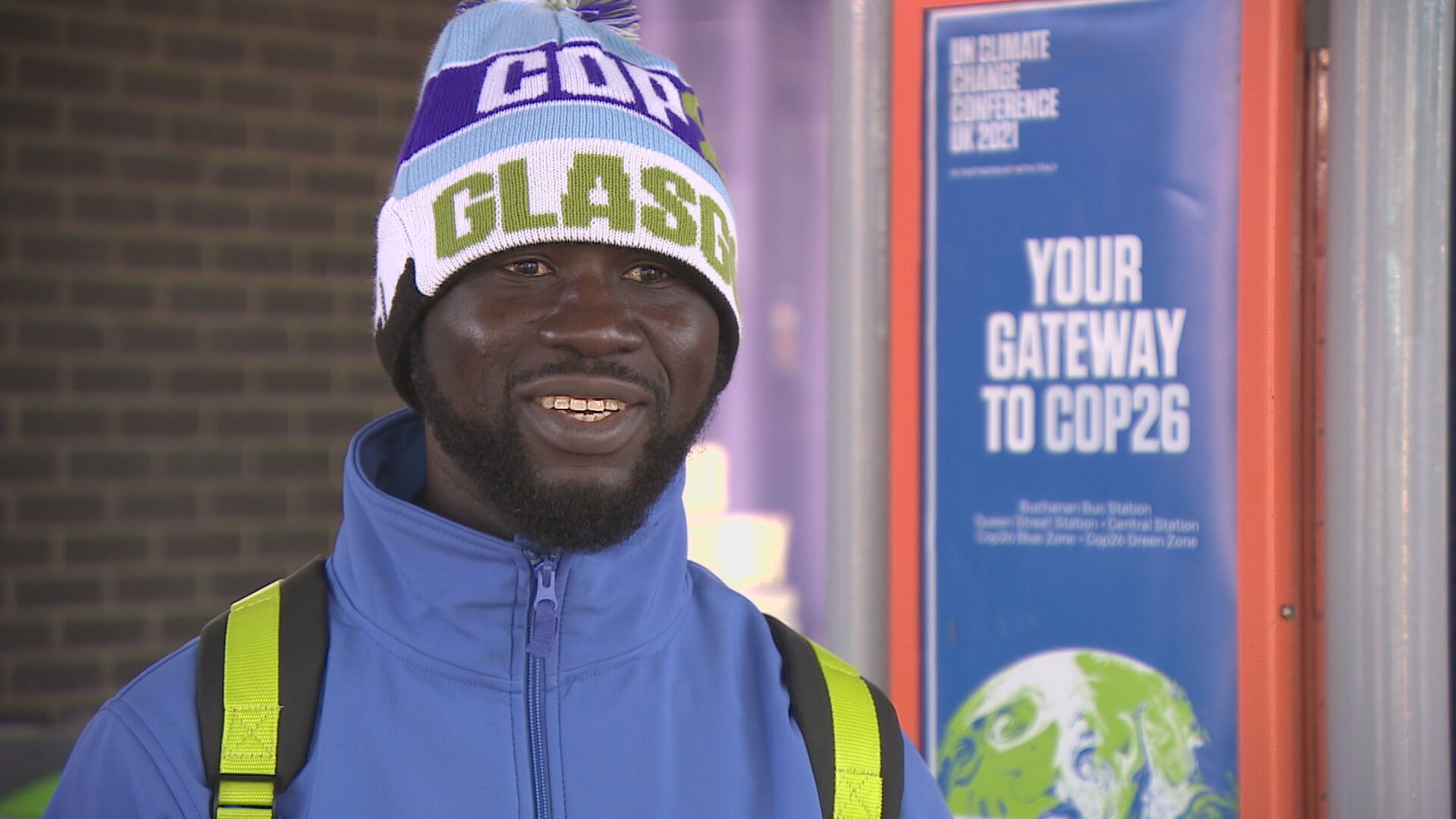 "It is so exciting for me to volunteer because I've been in the oil and gas sector for some time and from there, I switched to working with the environmental sector for about 11 years in Nigeria.
"I've seen what's happening in the oil and gas industry, especially looking at the environmental degradation which we have in the Niger Delta in Nigeria.
"It has become a serious issue for the country and now moving towards renewable energy, which is a clean energy, it's environmentally friendly for everybody, so it is so enjoyable for me to contribute to the world as this change is happening in my own time.
"We depend on the environment so we need to make sure that our anthropogenic activities do not affect the environment so that the future generations can also benefit from the environment."
Karen Donaldson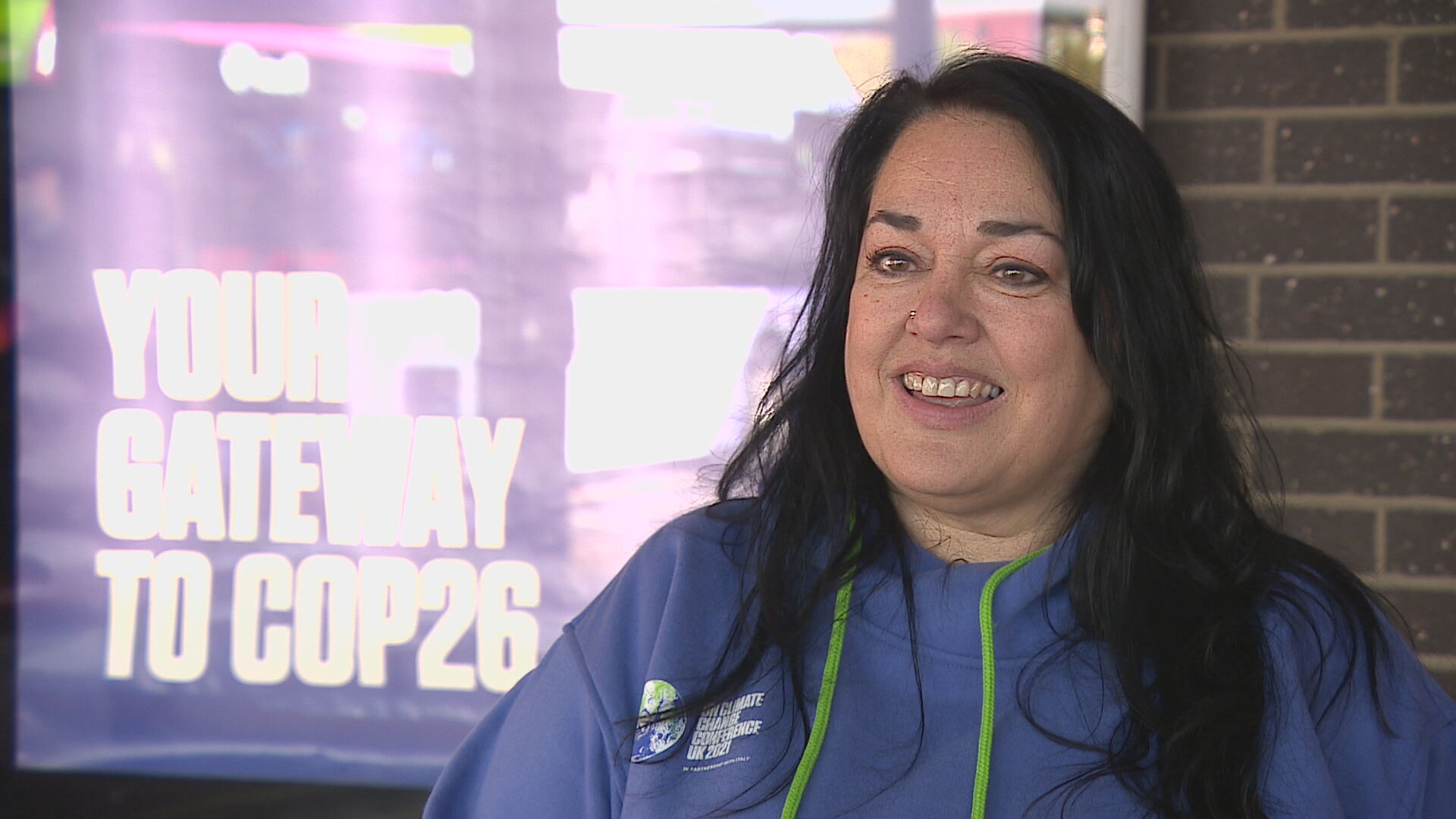 "It's happening in my city, I'm Glasgow born and bred so anything that's going on, I want to go and see what's happening. I've done a bit of travelling and I've seen the impact that climate change is having on some of the places I've been so i thought I want to be part of it and try and do my bit.
"I'm absolutely buzzing because it's as if it's finally here, it's like waiting for Santa, we've been talking about it for months and months and now it's actually here, it's happening. It's good to see everybody out and everybody's just really positive so hopefully this feeling will carry on and we'll have a good conference.
"Hopefully people realise this is our late step and there's been too many things happening in the environment, that now's the time to get serious. I hope the conversations are serious and followed up by action and also followed up quickly so we can start to see things happening, people will get encouraged and more people will get involved and say yeah, the talking does lead to something whereas some people think all they do is talk and nothing else happens. So i would like to see talk and then serious action."
Cynthia Tjipuka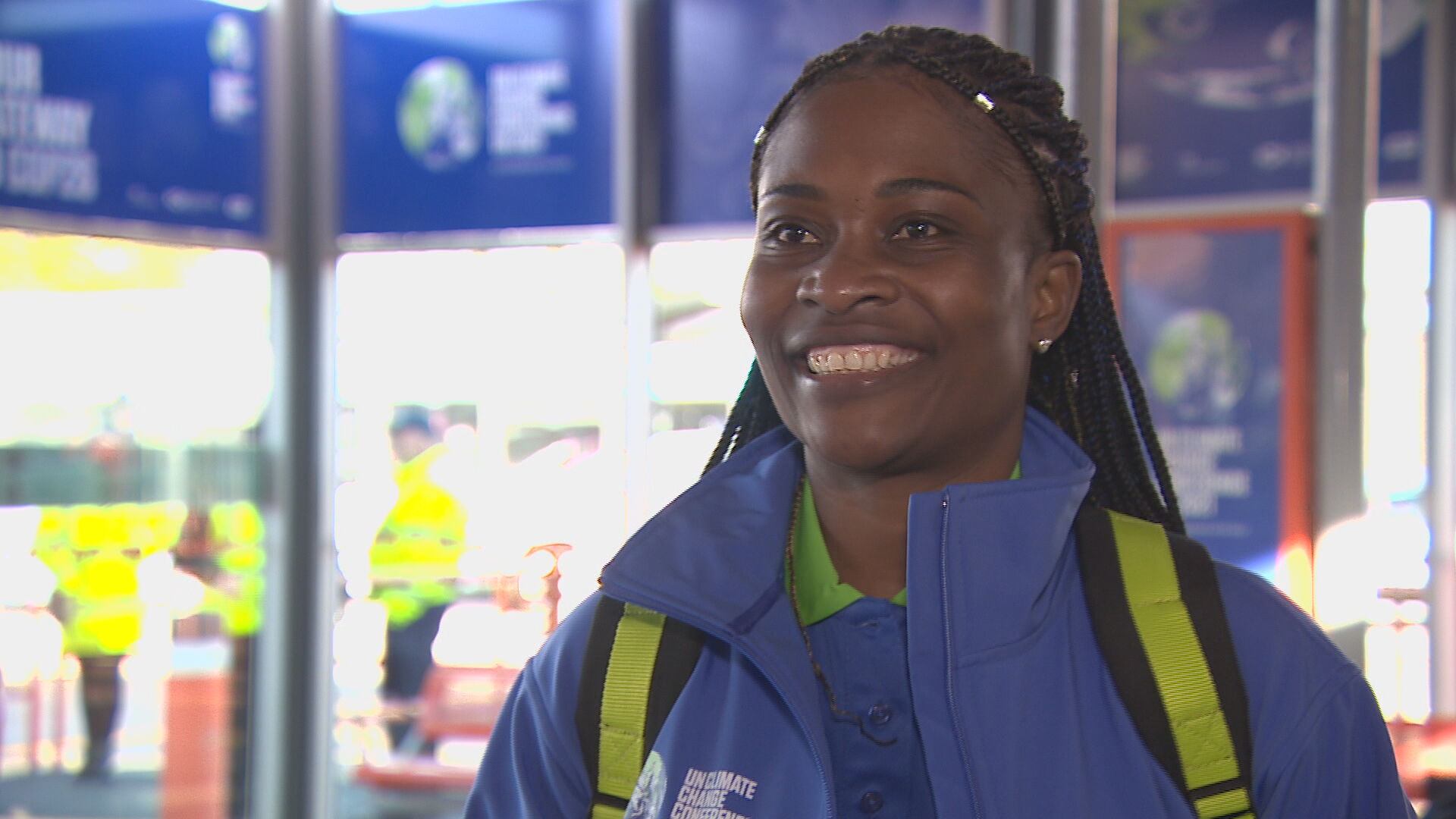 "It feels fantastic, it feels amazing, my first day on the shift. We had a couple of people who arrived this morning and needed directions and it just felt so good telling them where to go, what bus to take and the different options of transportation that can take them to the green zone. It feels fantastic, I'm really happy.
"We are hoping to work together, the whole world, to improve the climate and to improve the living standards for everyone on earth for our future generation.
"I love Glasgow, I love the people and it has been voted one of the friendliest cities in the world. Who would not want to be a part of that? So I love staying in Glasgow and I love the friendly people.
"This is one of the biggest conferences held in the UK if I may say so and also the aim behind it is amazing what they are trying to achieve. I'm really excited to be a part of such a huge event. It's one of those once in a lifetime experiences for me."
STV News is now on WhatsApp
Get all the latest news from around the country
Follow STV News
Follow STV News on WhatsApp
Scan the QR code on your mobile device for all the latest news from around the country