A protestor dressed up as the Prime Minister and another with an oil can for a head have set light to a boat across the river from where the UN climate summit will be held next week.
The activists from campaign group Ocean Rebellion brought the small vessel with a sail reading, "Your children's future", to the Clyde on Wednesday morning.
Andrew Darnton, who was dressed as Oilhead, told STV News: "We've gone past making pledges and I think weirdly the corporates have heard that now and they're running around like fury. Watch out for greenwash.
"But action will happen between now and 2030 and it won't be the governments that drive it.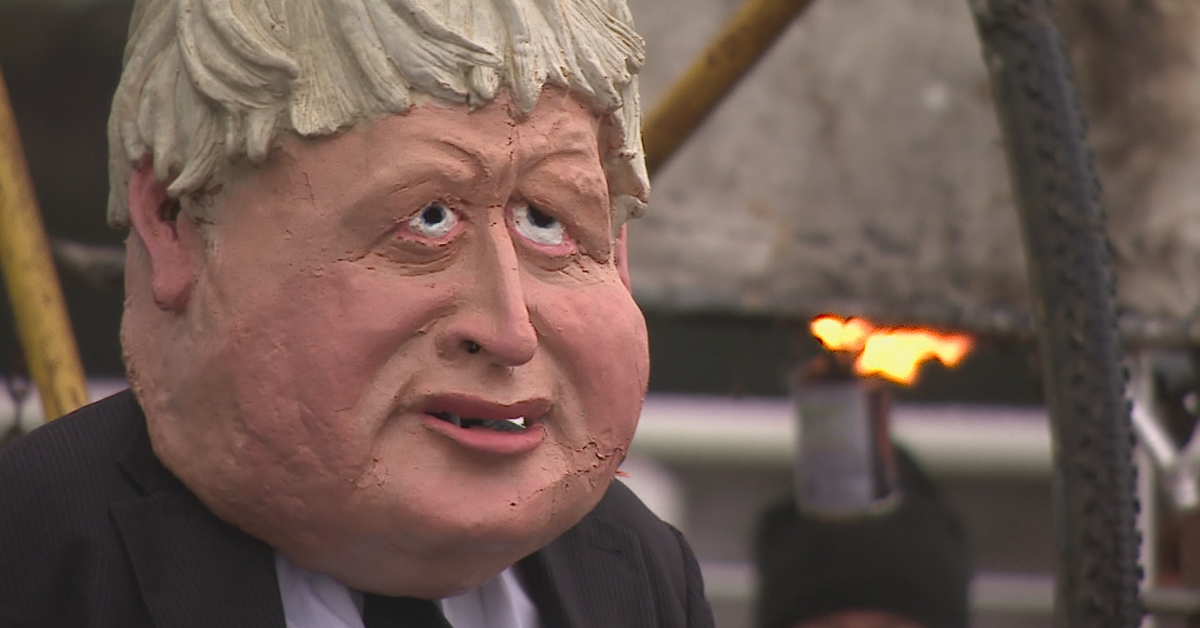 "So I think there's a real sea change, if I may, going on."
Sophie Miller, costumed as Boris Johnson, threw fake cash into the fire as the flames scorched the sail and shook hands with Oilhead.
The theatrical protest was meant to represent the "UK Government's total lack of purpose in combating catastrophic climate change, ocean acidification and biodiversity loss that will devastate all our futures and leave a dead ocean for future generations", a spokesperson said.
The action is the first in what is expected to be a series of events held over the next three weeks surrounding COP26.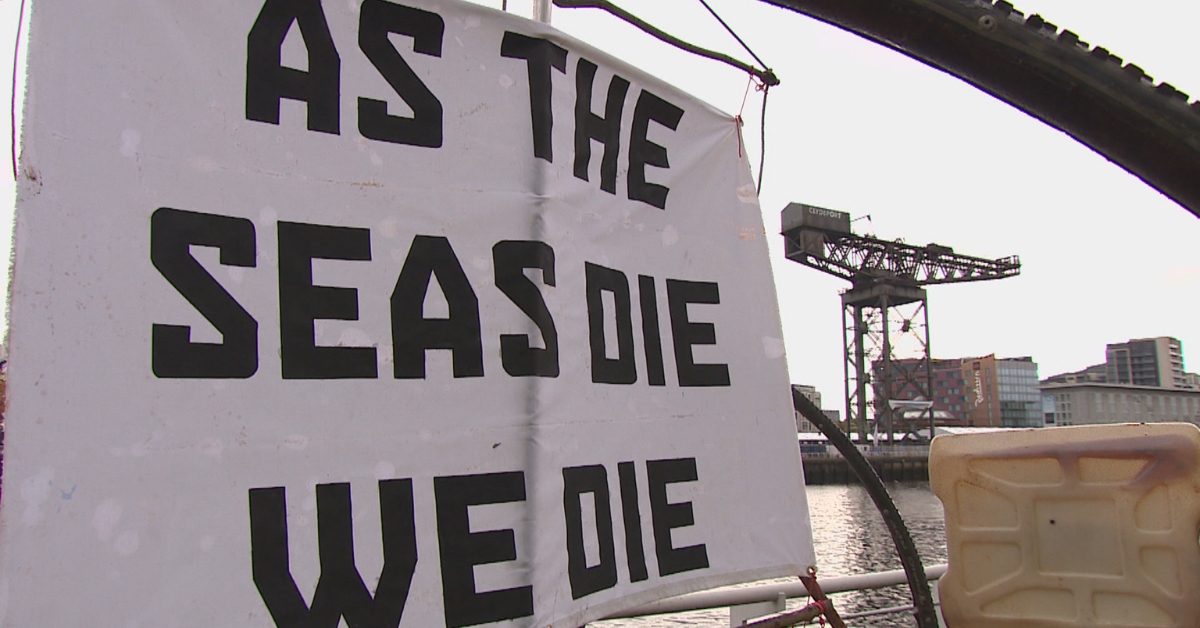 It follows youth climate activists taking over the stage at the TED Countdown conference in Edinburgh earlier this month during a panel discussion with the boss of oil giant Royal Dutch Shell.
Stop Cambo Now and Ocean Rebellion are opposed to a new drilling permit at the Cambo oilfield, west of Shetland.
A spokesperson for Ocean Rebellion said: "The Cambo oil field cannot go ahead. Pumping a
further 170 million barrels of oil will deepen the climate crisis.
"Instead the UK must focus on providing alternative job opportunities in Aberdeen and other Scottish communities who rely on fossil fuel jobs."
The group appealed to Nicola Sturgeon to make fossil fuel "a nightmare from the past".
The First Minister gave a TED Talk in Edinburgh on October 13 and again refused to voice opposition to the development.
She said the supply of fossil fuels could not be turned off completely in the short term because of economic problems and a possible spike in imports.
The UK and Scottish Governments have been contacted for comment.