On the shore near Dunoon proudly stands the Puffin Rock.
The stone has been freshly painted to resemble the colourful bird and is attracting attention, but for decades it was the subject of controversy.
"The rock first appeared on maps around 1864 and it was thought it looked like a crow, it was then painted to look like a crow and became a bit of a tourist attraction for the local community," said David Mitchell, headteacher at Dunoon Grammar School.
"But over the last few years, there has been a bit of negativity around the rock."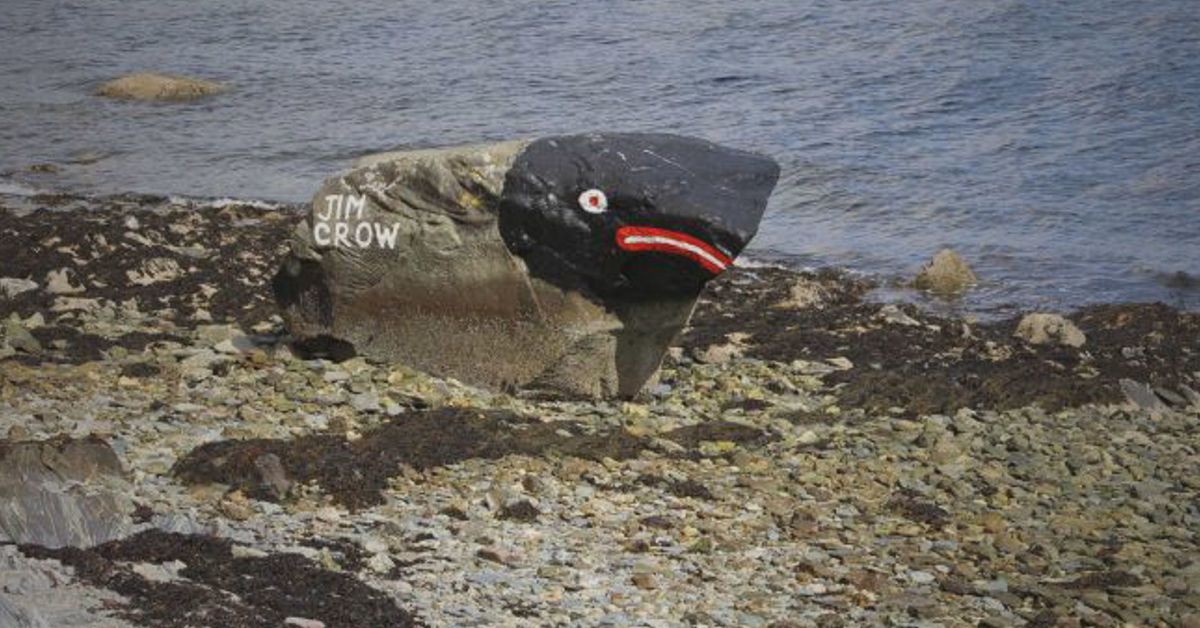 The rock's old name was synonymous with the Jim Crow laws that enforced racial segregation in the United States.
Painted black, with a large red mouth, a picture of the stone features in one of the largest collections of racist memorabilia in the world.
Previous attempts to paint over the rock had been met with resistance, with some people taking it upon themselves to return it to its previous form whenever it was graffitied.
But more people visiting the Cowal peninsula, including international travellers, were taken aback by the stone's design.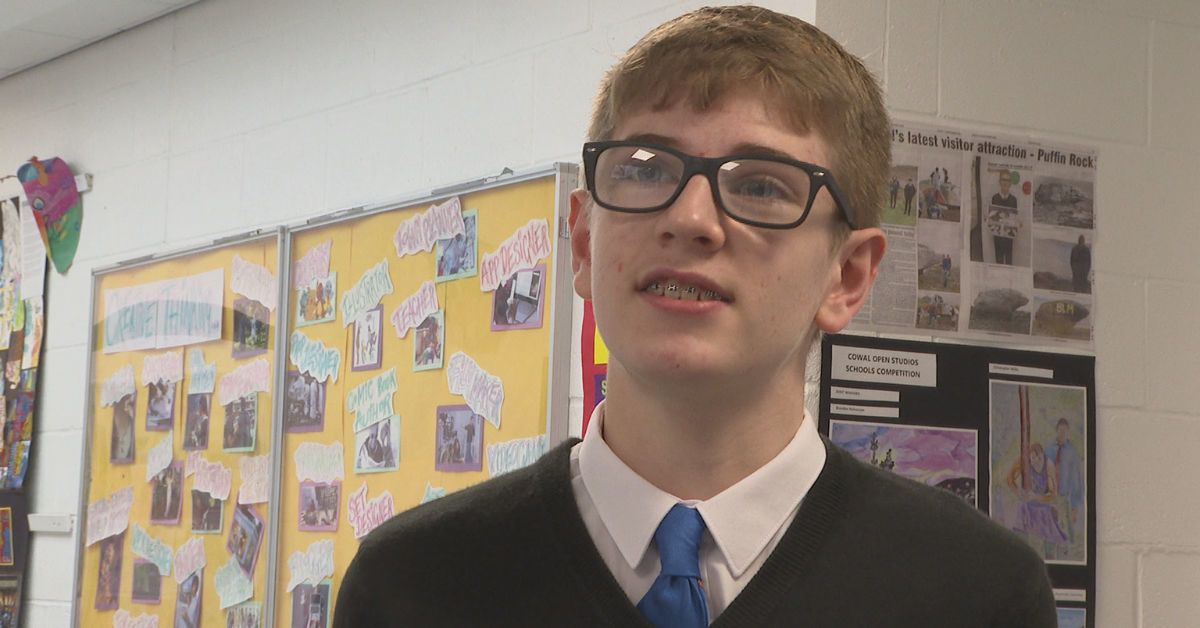 After Neville Lawrence, the father of Stephen Lawrence who was murdered in a racially motivated attack in 1993, told the Dunoon Observer he was "disappointed" the rock existed the local paper reported the Jim Crow Rock was giving the area a bad name.
For the last two years, locals had been trying to come up with a solution that would be backed by the whole community, which resulted in a competition for local school children.
Dr Nighet Riaz, an anti-racist educator and policy maker at the University of Glasgow, said the move was a important sign of progress.
"It was the connotations and what it means now into today's context that the community felt that they needed to address and the fact that they've done that and they've done it because they felt it was the right thing to do, without the intervention from anyone from black and ethnic minority backgrounds, shows how far we have travelled in some areas in aspects of tackling racism in that community," she said.
Dunoon Grammar School S3 pupil Alexander Fraser won with his puffin design.
He told STV News: "Because we're a coastal town, it would be quite nice to have something to do with the sea, and I noticed the rock has quite a different shape, and I think I just looking through the art books and I saw the puffin and I thought that would work quite well on it."
Alexander's art teacher Lucy Neish said: "The young people's involvement in it makes a quite firm statement of that change of that positivity. It's moving on, it's progress, and, as I say, a statement of joy and positivity."