The construction phase of a new £13.7m bridge across the Forth & Clyde Canal is now complete.
The Stockingfield Bridge – connecting Maryhill, Gilshochill and Ruchill in north Glasgow – is on track to open this September during the 200th anniversaries of the Union and Caledonian canals.
The bridge completes Scotland's National Walking and Cycling Network (NWCN) through the Lowland Canals.
It serves as the final link in the canal towpath, offering a continuous active travel route from Bowling on the banks of the River Clyde in West Dunbartonshire to Edinburgh in the east via the Union Canal.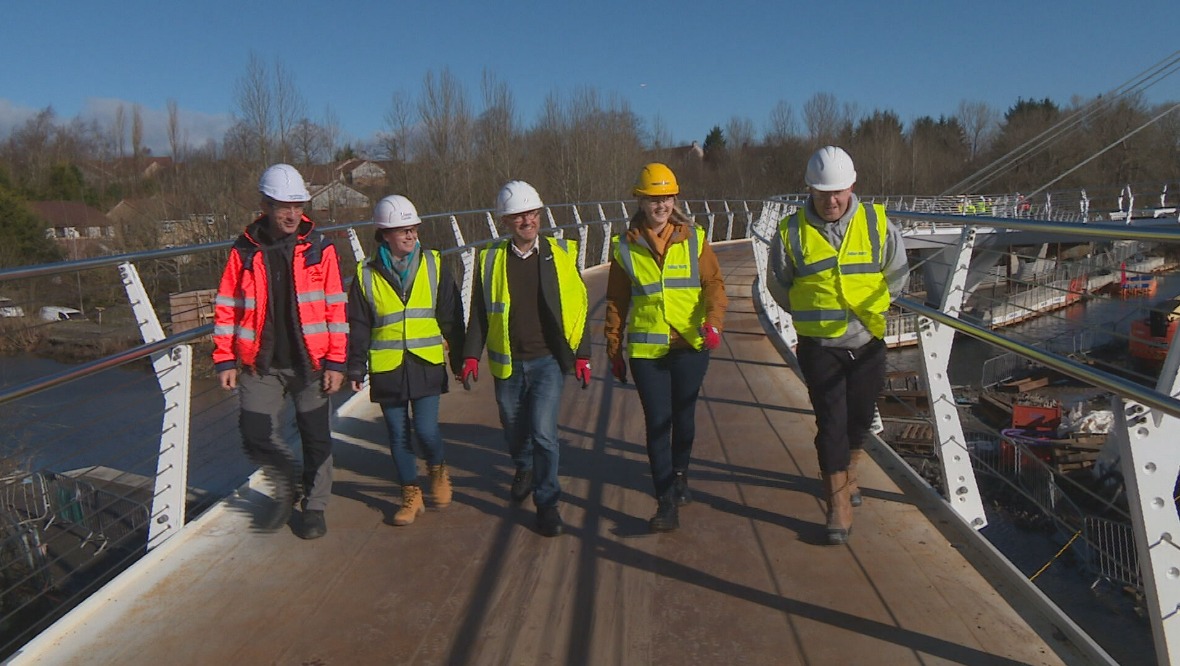 To mark the occasion on Monday, Patrick Harvie MSP joined two local families to be the first to cross the bridge and reconnect the communities for the first time since the waterway's opening in 1790.
The minister for zero carbon buildings, active travel and tenants' rights told STV News: "I'm really excited to see this project nearing completion.
"In a few months' time we're going to have a really beautiful connection between different communities in Glasgow."
Harvie described the bridge as a 'fantastic asset' that would allow walking, cycling and running.
He added that it will also bring people together.
As well as a new recreational space, funding has also been secured for eight artworks along the towpath that will each celebrate the proud industrial history of the area.
Harvie said: "I'm really going to be excited to see the artwork that the community has designed that's going to be installed here as well.
"And it's just one great example of the investment that we're going to be seeing right throughout Scotland in active travel.
"It's got to be a major priority for Scotland in the face of the climate emergency, but also to [give] people the opportunity to use all of our public spaces healthily, cleanly, greenly, and in a way that celebrates the assets that previous generations built here and we can give a new life to."
The project is being delivered by Scottish Canals with funding from the Scottish Government through Sustrans and Glasgow City Council's Vacant Derelict Land Fund.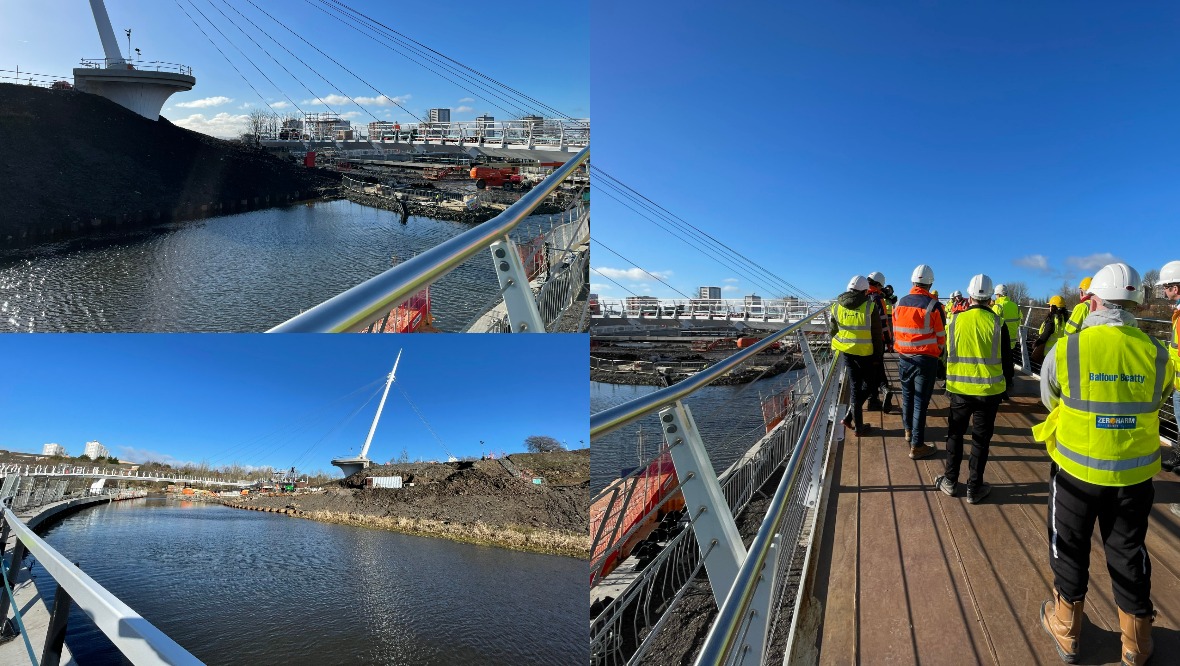 Richard Millar, chief operating officer at Scottish Canals, described the bridge as a "symbol of change" for north Glasgow.
He added: "After ten years of planning, the completion of Stockingfield Bridge in September will enable more people to safely enjoy the health and wellbeing advantages of active travel.
"For the first time, locals will be able to move effortlessly from these three communities to the city centre and the west end, providing new access to amenities, services, and employment possibilities.
"The project's community-led art element will make Stockingfield a completely new destination, attracting new people to visit and raising the reputation of this section of the city to new heights."