A man has been jailed for life after being found guilty of sexually assaulting and murdering his 16-year-old sister in South Lanarkshire.
Connor Gibson, 20, attacked Amber Niven in woodland in Hamilton on November 26, 2021, repeatedly inflicting blunt force trauma to her head and body.
Gibson had denied the charges against him but was found guilty after a 13-day trial at the High Court in Glasgow.
He must serve at least 22 years in prison after being sentenced at Livingston High Court on Monday morning.
Sentencing Gibson, judge Lord Mulholland said: "She was looking forward to seeing you the night she was murdered, she even posted a selfie of both of you on her Snapchat.
"The last person she saw alive was you, her brother, having strangled the life out of her after beating her up and trying to rape her.
"What you did was truly evil.
"Science told the world what you had done to Amber."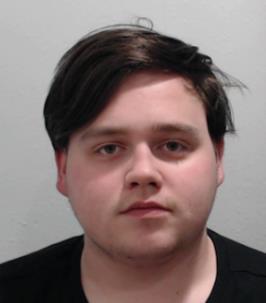 Meanwhile, Stephen Corrigan, 44, was sentenced to nine years in prison after being found guilty of attempting to defeat the ends of justice and breach of the peace by intimately touching and concealing Amber's body upon discovering her, instead of contacting the emergency services.
Corrigan, who was unknown to both Amber and Connor, had denied the charge and lodged a special defence of alibi.
In sentencing Corrigan, Lord Mulholland said any other person would have "called the emergency services" upon discovering a dead body, but that Corrigan went on to touch the teenager inappropriately.
Moira Orr, Scotland's procurator fiscal for homicide, described the circumstances of Amber Gibson's death as "both distressing and impossible to comprehend".
She said: "This 16-year-old girl, with her whole life ahead of her, should have been protected by her older brother, Connor Gibson. Yet he assaulted and murdered her.
"And after murdering her, he abandoned her body in a public park, where a stranger – Stephen Corrigan – violated her further.
"As prosecutors, we have worked hard to deliver justice for Amber. The COPFS (Crown Office and Procurator Fiscal Service) team used every tool at our disposal to ensure these two men face the consequences of their despicable actions.
"But now our thoughts are of Amber Gibson and we offer condolences to everyone who loved her."
Amber was reported missing on the evening of Friday, November 26 and her body was discovered in Cadzow Glen at about 10.10am on November 28.
Gibson was arrested three days later, on December 1, and, the day before his arrest, posted a chilling tribute to the sister he had murdered, writing on Facebook: "Amber, you will fly high for the rest of time. We will all miss you. Especially me. I love you ginger midget. GBFN (goodbye for now) X".
The forensic pathologist who carried out the post-mortem examination on Amber's body told the court she was found covered in mud and the cause of death was "compression of the neck".
Jurors also heard other forensic evidence that "widespread blood staining" on Gibson's jacket was compatible with Amber and his DNA was also found on her shorts, worn as underwear, which had been "forcibly torn" off.
The court heard that Gibson, also known by the surname Niven, did not seem emotional as he spoke to his and Amber's former foster father, Craig Niven, on the day Amber's body was found.
Mr Niven and his wife had fostered the siblings since Amber was three and her brother was five. The couple were granted permanent care of the pair a few years later.
At the time of Amber's murder, Connor was living at the Blue Triangle homeless hostel in Hamilton, while Amber was at the town's Hillhouse children's home.
In a separate case, it emerged that Amber was raped five months before she was murdered by her brother.
Jamie Starrs, 20, assaulted Amber Gibson and raped her while she was asleep or unconscious at a property in Bothwell in June 2021 and was jailed for 10 and a half years last month after being convicted following a trial.
When Gibson was convicted, the former foster family of both siblings said in a statement that Amber was "the most giving, loving, supportive and admirable person", and their life will "never be the same again".
The family said: "She kept us on our toes and had the most amazing outlook on life considering the suffering she had experienced."
The statement continued: "When they arrived at our home – Amber aged three and Connor aged five – Connor stated, 'We are safe now'.
"They were until he took her safety away."