The cone on the Duke of Wellington statue which inspired Banksy's historic show at a Glasgow art gallery has been replaced by climate protestors.
This Is Rigged, an activist group calling for action on the climate crisis, switched the cones on the iconic Glasgow landmark on Friday morning.
The replacement cone, which is painted with the group's logo, come as the city's Gallery of Modern Art behind the statue is currently hosting the artist's 'Cut and Run' exhibition.
Last week, it was reported that Banksy called the cone his "favourite work of art in the UK."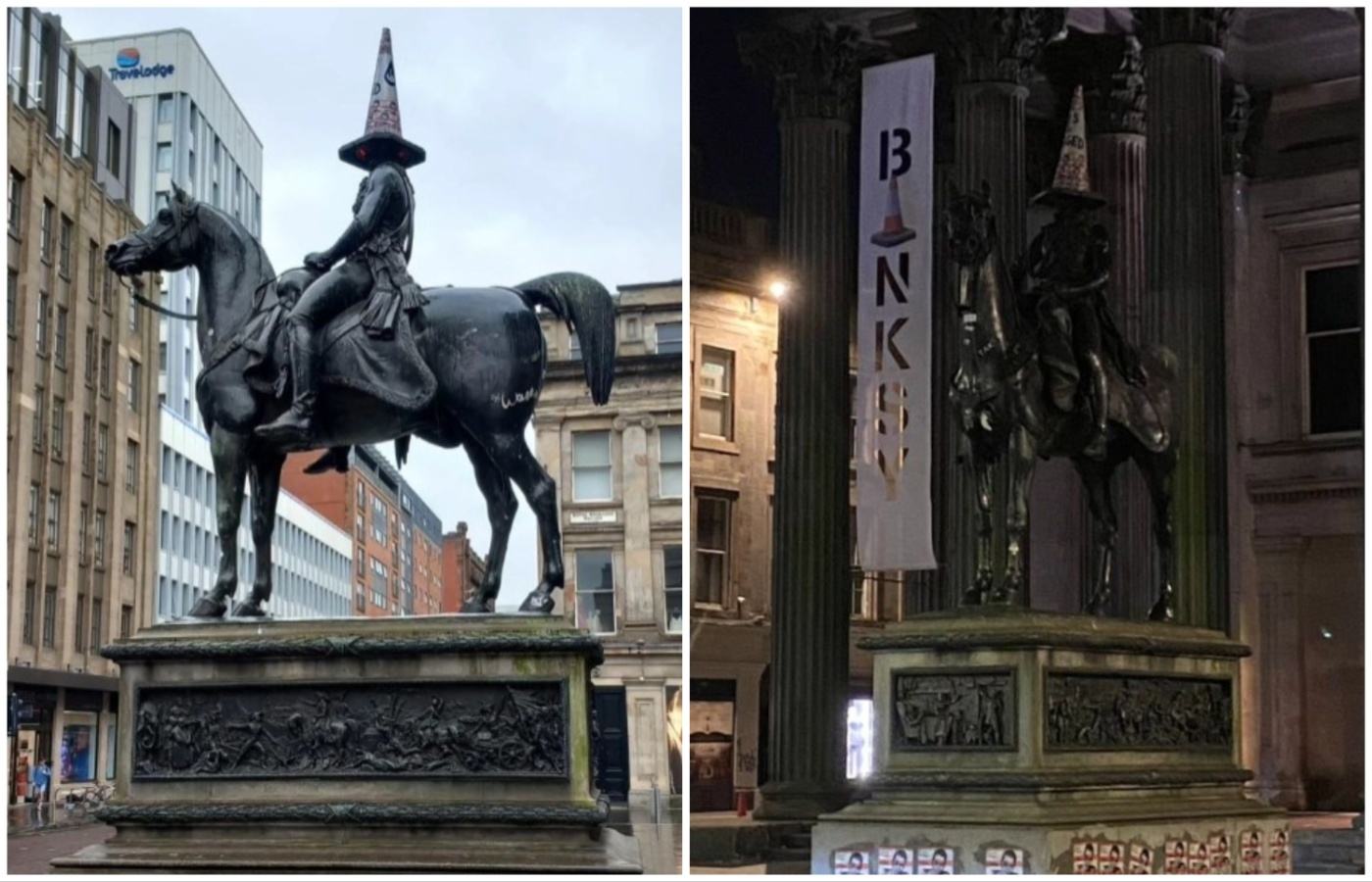 Posting on social media, This Is Rigged tagged the infamous artist and said: "What's up, @Banksy? Fancy shutting down the oil industry this summer? We've got a tshirt with your name on it – sh***bag if u don't ;)"
The group have been covering the streets of Glasgow in posters this week, inspired by 'Beauty is in the Streets,' a collection of posters from the 1968 Paris Uprising.
This Is Rigged are a Scotland-based activist group who are demanding that the Scottish Government oppose all new oil and gas licensing and create a transition to green jobs for the country's oil workers.
Since the start of 2023, the group have made headlines for disrupting First Minister's Questions which led to changes in the public gallery at the Scottish Parliament.
Activists also smashed the glass case which houses William Wallace's sword at the Wallace monument in Stirling.
They have also participated in a series of "Robin Hood" style actions in which they steal produce from supermarkets and donate it to food banks.
In April, two activists from This is Rigged threw paint at the front of Holyrood in a call to attention for government.
They have vowed to escalate tactics this summer.