A man has shared his fears about a legionella outbreak at his father's sheltered housing complex after it was revealed that a resident was diagnosed with a severe form of pneumonia.
David Stephen's dad, 75, has lived in Lochbrae Court in Rutherglen, South Lanarkshire, for 17 years.
He raised concerns after the complex's management, Cairn Housing Association, revealed that a resident had been diagnosed with Legionnaire's disease in June.
"They have been testing the water and the showerheads for nearly six months now," he told STV News.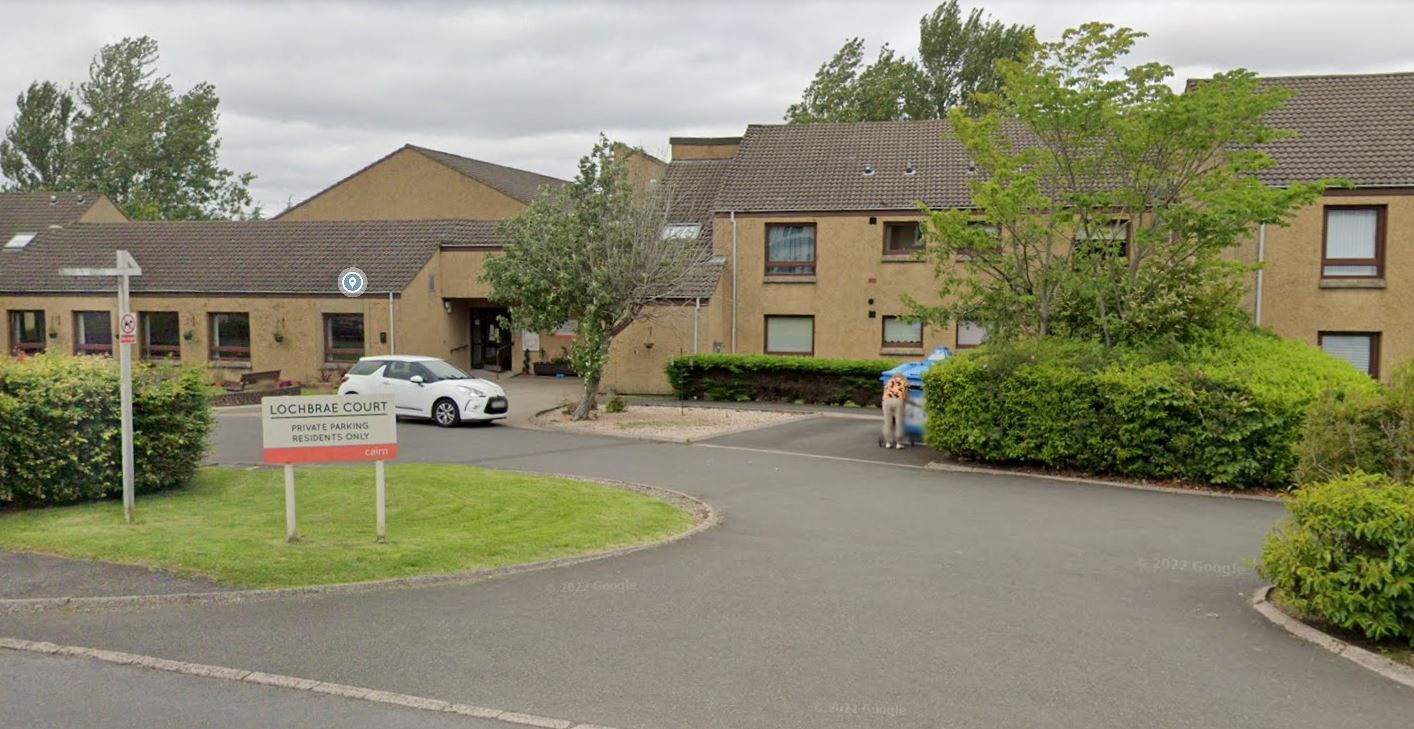 "We were told over and over again, 'everything's fine' and 'there's nothing to worry about' – now this has come out, of course we are worried.
"There's 95 lives of elderly people at stake here – it's scary to imagine what could happen if there was an outbreak of Legionnaires'."
The disease is a severe pneumonia caused by the legionella bacterium.
People can become infected when they inhale bacteria from a contaminated source, and is usually caught in places like hotels, hospitals or offices where the pathogens have got into the water supply.
"They have changed out everyone's showerheads, and chlorinated the water multiple times. Residents have been told over and over again not to drink the water from taps, given bottled water instead – without any reason given," David said.
In September last year, NHS Lanarkshire confirmed the bacteria was found in the water supply of the renal and endoscopy units at Monklands Hospital in Airdrie.
Filters were placed on basins and shower outlets in the units and in a ward served by the same water tank.
Cairn Housing Association has denied the presence of legionella in the water at the complex, after conducting extensive testing.
However, David said employees from Severn Trent, the Lochbrae's water supply company, are still a regular sight around the complex.
He believes that most of the residents are at high risk if they come into contact with the disease, as the majority are in their 70s and 80s.
"We have been left in the dark, we don't know what happened to the person who caught the disease, whether anyone has died from it because they aren't giving us any information," David said.
"All they've been doing is regularly checking the water supply and changing shower heads. They just keep putting shower heads on for a couple of days and then coming back and taking them away.
"It is very concerning, they're running chlorine through the system and residents are unable to use their water for hours every time.
"Of course, I'm going to worry, it's legionella. I'm worried about my dad and the rest of the residents in the complex."
A spokesperson for Cairn Housing Association said: "In June, after one of the residents at Lochbrae tested positive for Legionella, extensive testing was undertaken. Despite this, no link has been established to the Lochbrae development. 
"As a precautionary measure, we've been working with Severn Trent and Public Health Scotland to undertake a thorough testing, regimen at all properties in Lochbrae and have carried out works, including replacing shower heads, in a number of the properties.
"We are pleased to report that there have been no further cases reported amongst residents but we are continuing to work with the relevant authorities to monitor the situation.
"We have provided regular updates to every address and hosted a drop-in session last week to keep residents informed. We are committed to continuing that process."
Severn Trent has been contacted for comment.
STV News is now on WhatsApp
Get all the latest news from around the country
Follow STV News
Follow STV News on WhatsApp
Scan the QR code on your mobile device for all the latest news from around the country