A recycling company has been fined for illegally exporting thousands of tonnes of household waste from Scotland, in the biggest single case of its kind.
An investigation by the Scottish Environment Protection Agency (SEPA) uncovered the illicit activity which involved 1300 tonnes of waste contaminated with used nappies, dog excrement, jewellery, toys and more.
SEPA officers discovered what was supposed to be waste paper bales on Saica Natur UK Limited's Croy site.
When investigators from the regulator's compliance unit returned the next day to investigate further, they picked over the bales and found a high level of household waste.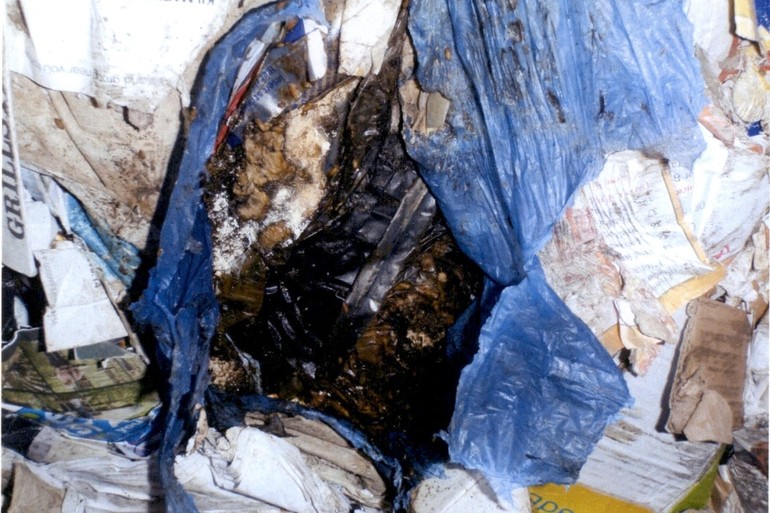 Saica Natur would normally send waste paper to its mill in Manchester, but a fire in June 2016 reduced its receiving and recycling capacity meaning the company was sending it abroad instead.
The manager of the Croy site was told that all exports of waste paper should stop immediately.
SEPA officers immediately blocked and inspected three containers at Grangemouth Port whilst simultaneously liaising with Belgian colleagues to intercept 29 containers that were in Antwerp and return the other remaining containers that were already in transit to China.
Between September 2016 and March 2017 SEPA officers examined a sample of bales from the 51 containers.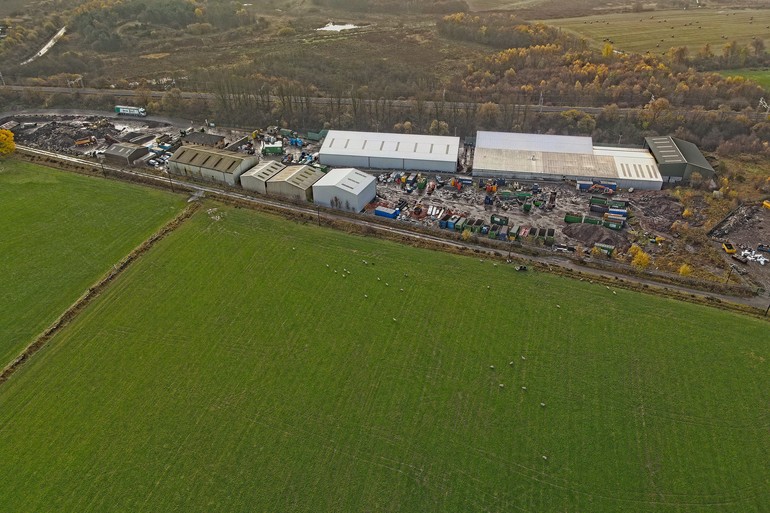 Picking over the bales they found waste including food, nappies and dog excrement, with a strong odour – all destined for China.
The majority contained items that were clearly household waste such as electrical equipment, clothing and toys – in some cases making up to as much as 19% of the contents.
"This incident is the most serious breach of the Waste Shipment Regulations, in terms of the quality and quantity of the waste, that SEPA officers have witnessed, " said the regulator's chief executive Terry A'Hearn.
Saica Natur UK Limited admitted to illegally exporting around 1300 tons of household waste misdescribed as waste paper overseas in direct contravention of regulations designed to protect the environment and communities.
The company was handed a fine of £20,000 for what as the largest single illegal export of household waste in Scottish history.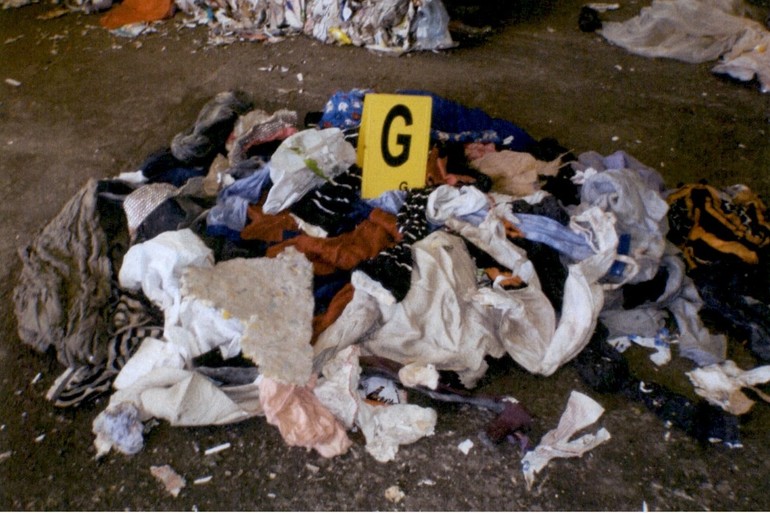 Mr A'Hearn said stories like this created doubt in the public's mind about the recycling they put out for collection being properly managed.
"I hope this prosecution serves as a warning to everyone that SEPA will not allow Scotland's waste to become someone else's environmental problem," he said.
"Ignorance of the law, and especially well-established international and domestic laws, is no excuse.
"SEPA will continue to invest significant regulatory effort in monitoring waste exports to ensure compliance and will use a variety of approaches to successfully detect, disrupt and deter illegal waste exports from Scotland."
A spokesperson for Saica Natur: "We fully accept the decision today of the Sheriff Court in Airdrie which relates to a single incident over five years ago.
"Since learning of the incident, we have not exported from this site, and have made numerous improvements and investments across our operations to ensure this could not happen again.
"These include the appointment of more senior staff; significant investment in training; the implementation of a wide range of enhanced procedures; investment both in sorting line capacity as well as in new buildings to have all the materials stored under cover; changes in shift structure to have adequate capacity and time to process the material correctly; and regular communication and constructive dialogue with SEPA officers to ensure any previous concerns have been addressed.
"We regret this incident. We remain committed to upholding the very highest standards in the industry."