Two companies have been fined nearly £900,000 after a security guard died of hypothermia when he became snowed in on a construction site in Ayrshire.
Ronnie Alexander froze to death at Afton Windfarm near New Cumnock on January 21, 2018, just a few months after his 49th wedding anniversary.
His widow Mary, 81, from Kilmarnock, said losing her husband was the hardest thing the family had ever gone through.
"To have lived through so much together and have him taken because his boss failed on basic, common sense procedures is just beyond us all," she said.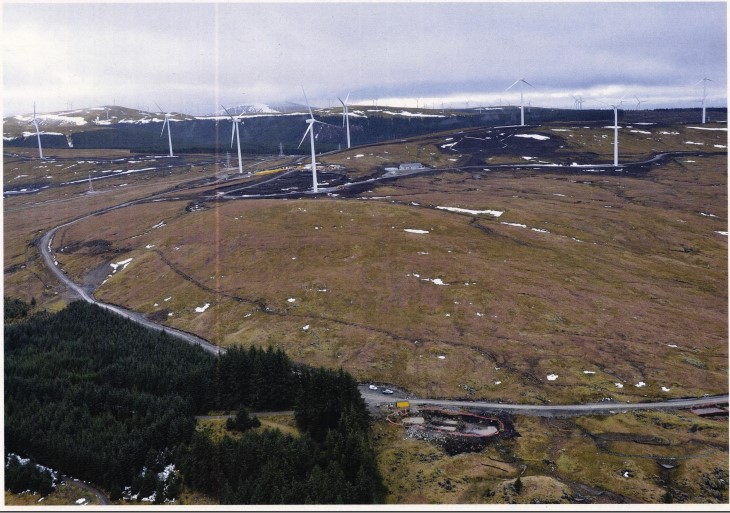 Northstone was the construction company responsible for the overall health and safety of the site.
There were two generators to provide heating and electricity, both of which had broken a number of times and had not been replaced. There was no backup generator.
On Sunday, January 21, 2018, the Met Office issued a yellow "be aware" warning for heavy snow and the alarm was raised at around 8.30pm after 74-year-old Mr Alexander failed to return home from his 12-hour shift.
"He was loving, hard-working, kind spirited and he doted on his grandkids – that's why he was still working in his 70s because he wanted to spoil his family," Mrs Alexander said.
"We had to wait years just to get the conviction but now that we have the sentence we can now say we have justice."

Mr Alexander's family
Corporate Service Management provided security for the site but neither the firm nor the guards were given the password required to use the internet phone system in place due to the lack of landline or mobile service.
Although Corporate Service Management (CSM) knew about the lack of signal, it expected its staff to use personal mobiles in an emergency.
Mr Alexander was on duty in the gatehouse and one other colleague was 860m uphill at the main compound.
Other workers arrived in the morning to try and clear the snow but the weather was too heavy and they left at around 11am, telling Mr Alexander's colleague at the main compound if he did not follow them down in the next five to ten minutes, the road would be blocked.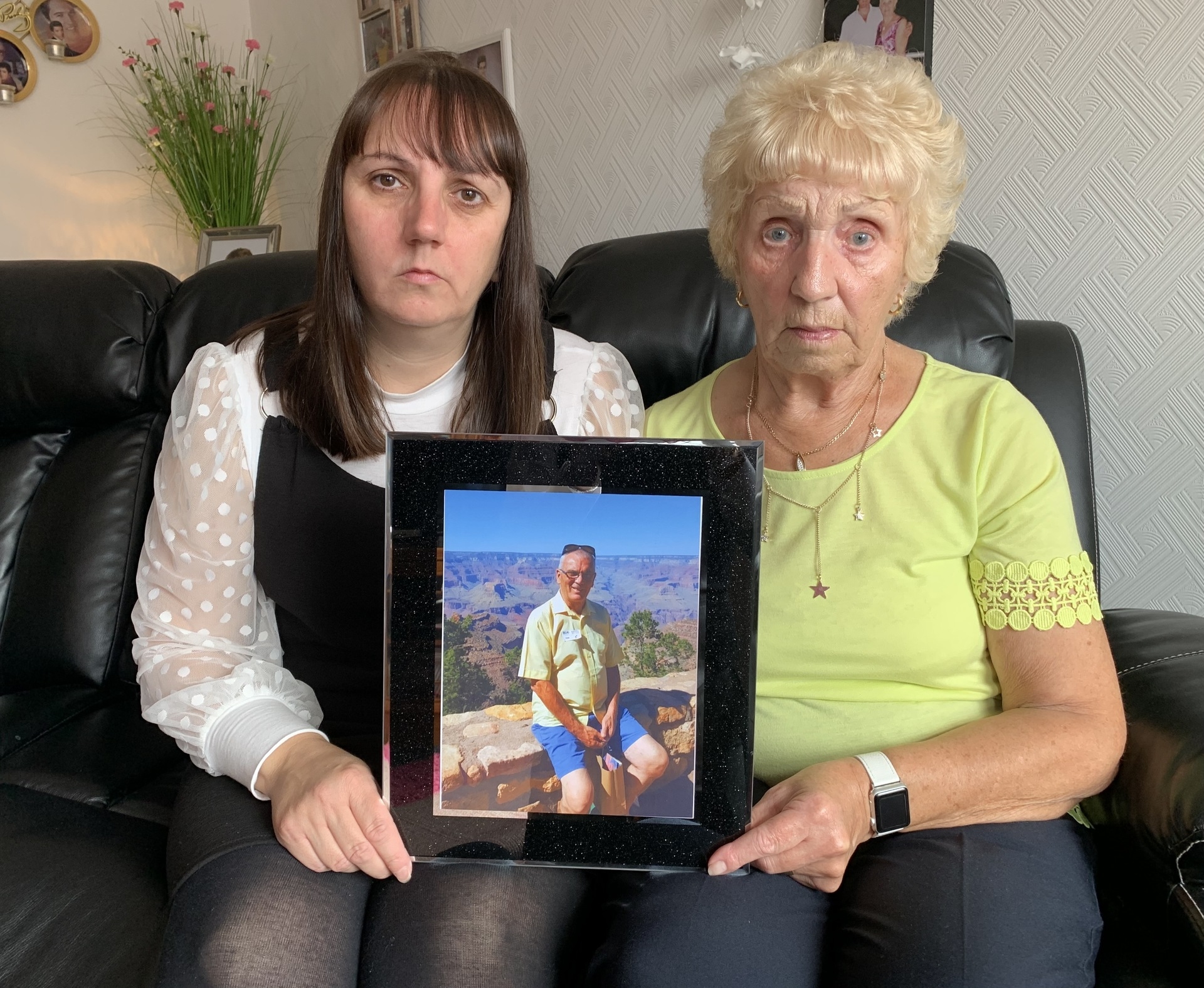 At this time there was no snow on the 4×4 vehicle provided to the security guard. At 1pm, he tried to drive down to the gatehouse but got stuck in the snow. He tried to walk but the snow was too deep.
Over the course of the next three hours he kept trying to move the vehicle and walk to the gatehouse but failed.
At 5pm the guard went to the top of a small hill to get mobile signal and managed to call his supervisor to report the 4×4 was trapped in deep snow and the generator had gone out, leaving him without heating or lighting.
He was told to try and drive to the gatehouse, collect Mr Alexander and leave – contact was then lost.
That day's nightshift was cancelled because of the extreme weather but the two guards who were due to start work at 6pm tried to help their colleagues.
It took them almost an hour to walk the 4km from the car park to the gatehouse, which was in darkness with the generator out.
Unable to see their colleagues or get further up the hill, they returned to their car and emergency services were called.
Just before midnight, Police Scotland's Mountain Rescue Team made it to the gatehouse where they found Mr Alexander's colleague.
At around 1am on January 22, they found the 74-year-old granddad in deep snow nearly a mile from his security cabin, where the generator had failed and left him without electricity or heat.
It is thought he left his post in an effort to reach a second cabin just over half-a-mile away, in the hope it still had power so he could survive the night.
Mr Alexander still had signs of life and was airlifted to Edinburgh Royal Infirmary but medics only estimated a 5% chance of survival.
Despite the efforts of intensive care staff, he died later that morning with the cause of death confirmed as hypothermia.
On Wednesday, November 17, at Ayr Sheriff Court, two companies were fined a total of nearly £900,000 over the death.
Northstone (NI) Ltd was fined £768,000 for its failings and CSM was fined £100,800.
The sentencing follows earlier convictions in August 2021 where the two companies admitted health and safety breaches.
In a statement released through Digby Brown Solicitors, Mr Alexander's family said: "We had to wait years just to get the conviction but now that we have the sentence we can now say we have justice.
"We are gobsmacked at the level of fine handed down by the sheriff – we certainly welcome it.
"But ultimately it is all bittersweet because at the end of the day we are still without Ronnie and no punishment can change that.
"We'd just like to thank all our friends and family for their support during this time but now just wish to have our privacy respected as we come to terms with everything."
Alistair Duncan, head of the Health and Safety Investigation Unit of the Crown Office and Procurator Fiscal Service, said: "Ronnie Alexander's death might have been prevented if appropriate measures for workers to call for help in an emergency had been in place.
"By failing to ensure the safety of the workers on such a remote site, both Northstone (NI) Ltd and CSM Ltd left them in unacceptable risk. This prosecution should remind other employers that failing to keep their employees safe can have fatal consequences and they will be held accountable for this failure.
"Our thoughts are with Mr Alexander's family at this difficult time."
Previously, a spokesperson for Northstone said: "Northstone accepts that on this occasion at Afton Windfarm we did not meet the high health and safety standards that we seek to achieve to protect our employees, customers, clients, subcontractors and communities.
"We deeply regret that this resulted in the death of Mr Ronald Alexander. Our thoughts and sincerest sympathies remain with his family and friends.
"We took immediate action on the Afton Windfarm project to prevent a re-occurrence. As part of our internal investigation and the subsequent findings of this investigation we have reviewed and improved our risk control processes across the business."