A community-owned renewable energy co-operative has surpassed a fundraising target early.
Glasgow Community Energy aims to invest money generated from its renewable energy installations into local communities.
The group had hoped to raise £30,000 through a community share scheme, which closes on Friday, but has now exceeded expectations, raising almost £34,000.
Ellie Harrison, Glasgow Community Energy chair, said the group is "over the moon" at the support from the community.
She added: "This community share offer was really us saying hello to the city, letting people know that the project is just getting started.
"We hope once the share offer is completed and we've finished all the paperwork and everything for that, in the autumn we'll start thinking about the next steps."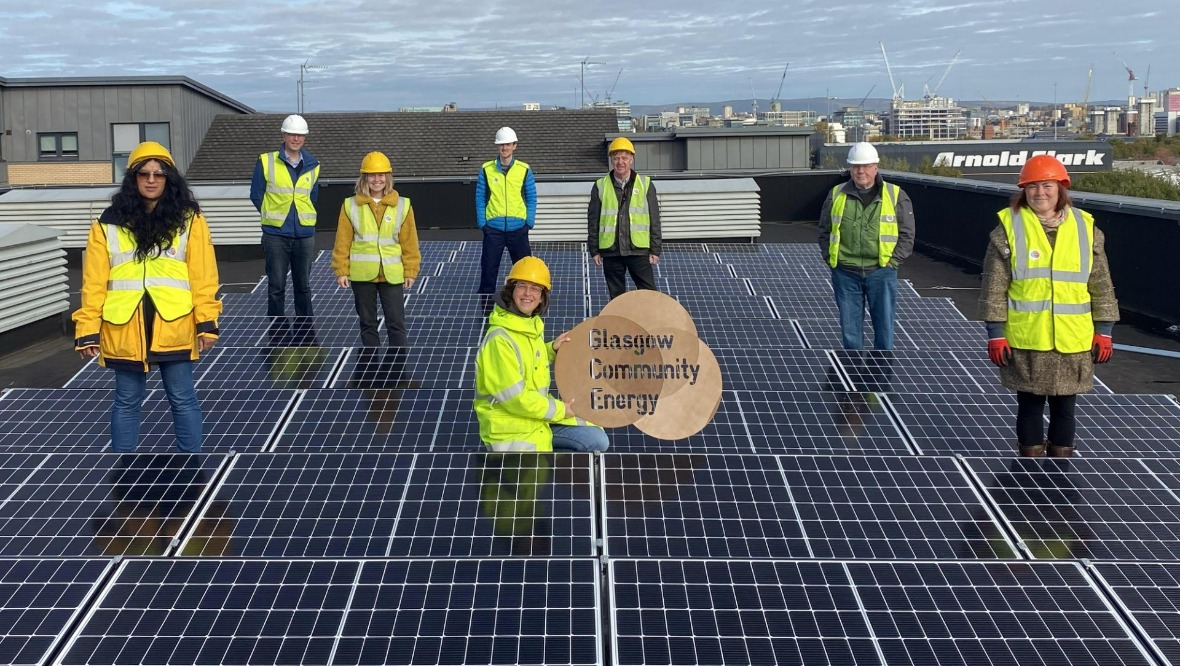 The group, which now has around 130 members, has already installed solar panels on the roofs of two schools in Glasgow.
The installations at Ashton Secondary in Easterhouse and Glendale Primary in Pollokshields will save nearly 50 tonnes of carbon dioxide per year.
The money raised through the share offer has paid off any outstanding finance for these projects.
Board member Fraser Stewart said: "Over the course of the next 20 years they'll generate, each of those sites, in the region of £5000 to £10,000 per year that will go into local community initiatives.
"People who have invested get a sort of a democratic vote, a democratic say in how we reinvest that money into those communities."
The group is hoping to build further solar projects on more schools and council buildings across the city as well as eventually investing in new renewable technologies.