A horror fanatic who makes a living performing as Pennywise redecorated his Clydebank home into a Halloween street show – which is this year themed like Beetlejuice.
Oli Keenan, 25, spends the whole year planning the extravagant displays he puts on at his parents' home on October 31.
Full-time social media entertainer Oli, from West Dunbartonshire, told how he spends around £800 a year on decorations.
His dad, Alan, 44, helps out by making sculptures and costumes are stitched by his partner Marc Davis, 21.
This year's theme was inspired by Tim Burton's cult classic Beetlejuice, after Oli previously decked the house out to look like Stephen King's It in 2018 and The Shining in 2019.
His Pennywise act, from the 2017 film, proved a hit and he still cashes in on its viral success by reprising the role for paid-for Cameo videos, recording messages for fans.
The display – which draws crowds of hundreds – was put on pause last year because of the covid pandemic.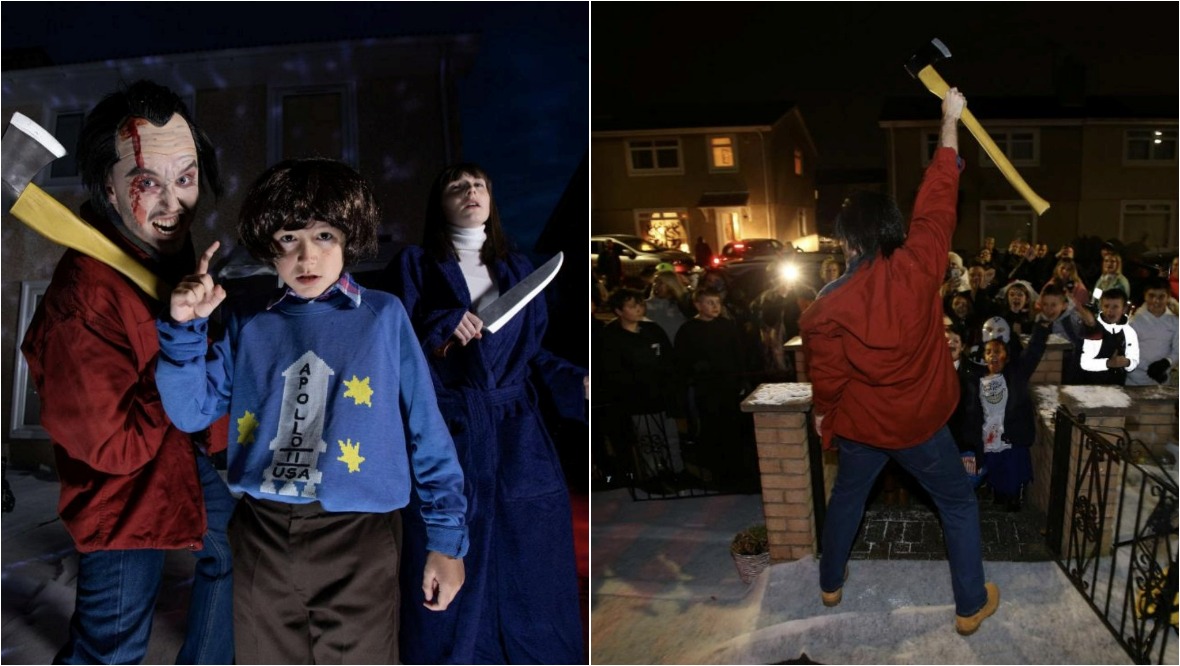 Oli will play the part of the poltergeist Beetlejuice, while mum Lee, 43, takes on the role of Barbara from the 1988 film.
Oli said: "We had stuff already planned that we could move back to this year.
"We couldn't risk too many crowds forming.
"This is probably the biggest year yet, prop and tech-wise.
"We're going for it because we've not had a year on.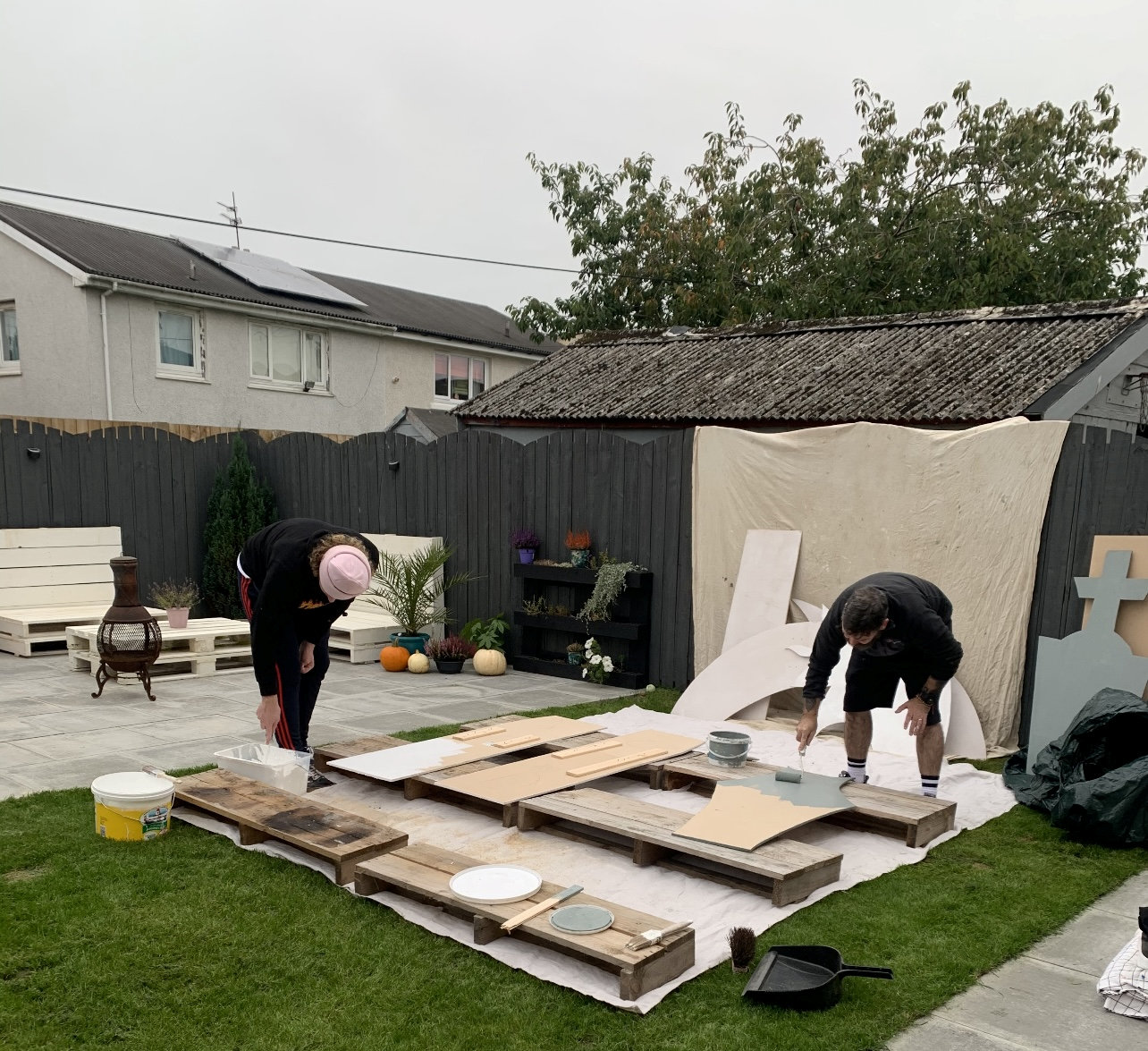 "We go all-in on the theme, this year we have these seven-foot props. and a lighting rig.
"In the movie, there are these giant stripy sandworms that go in the ground, so we have those.
"We have lights, we have gravestones that we've handmade, massive Beetlejuice signs that light up, loads of different props and bits and bobs from the movie.
"My dad is a painter and decorator, I have no clue when it comes to stuff like that, so he really does help.
"You do spend all this time building all this stuff for one movie and then you're like, 'Okay, I've got all this stuff now.'
"It costs a lot but we do it for the community, we don't ask for anything back at all.
"We make hundreds of trick-or-treat bags and we just want everyone to come and enjoy themselves and have a laugh especially after the year we've just had."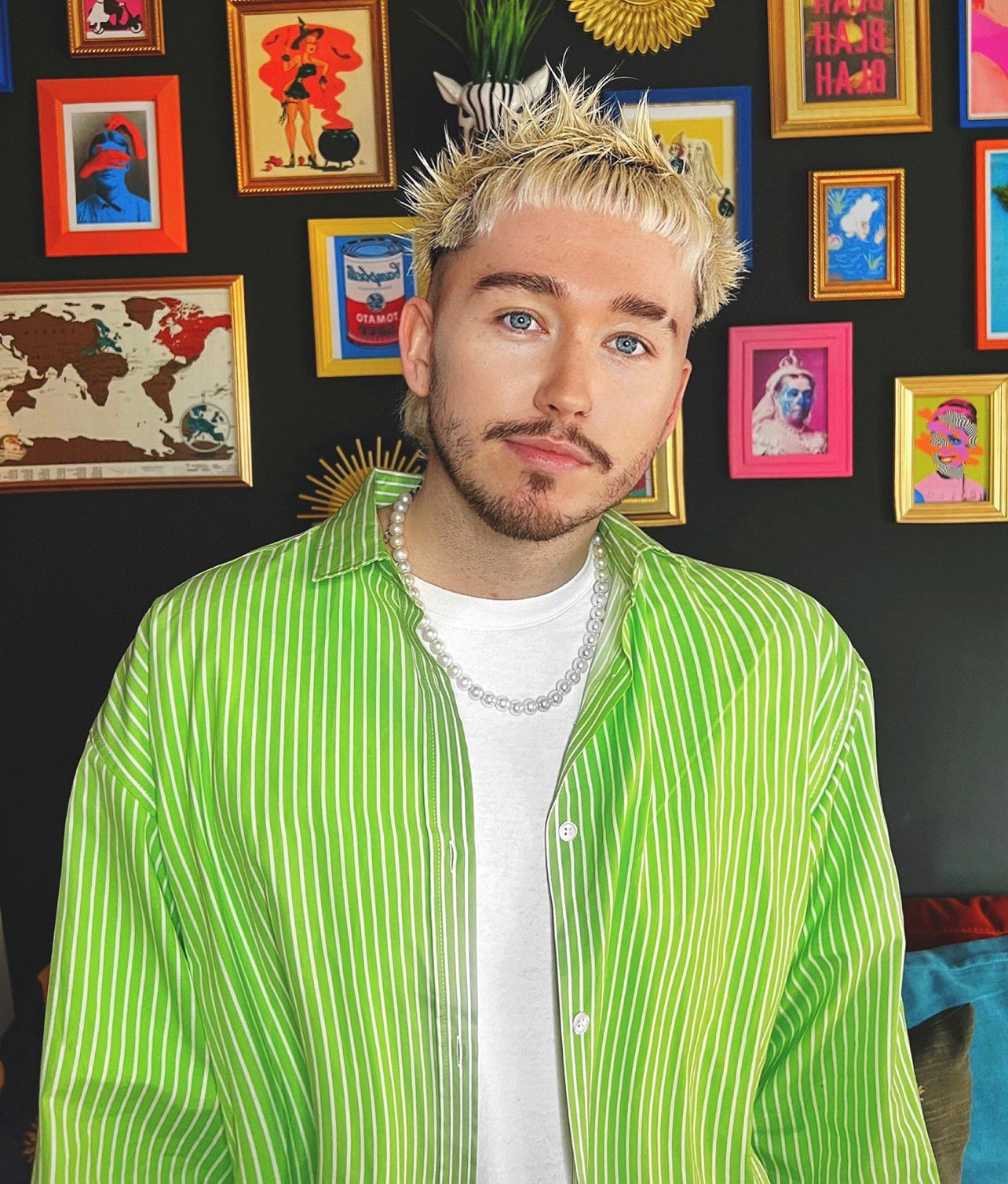 Decorations are strictly only for the day of Halloween and go up on the morning of the big day.
Oli added: "It's interactive and I will be in character for the full night.
"We only do it on Halloween night because it keeps that element of surprise.
"We aim to be ready for 4pm and we'll just keep going until the crowd thins out."
His family have always loved Hallowe'en and former acting student Oli enjoys entertaining visitors.
Oli said: "I'm a big fan of Beetlejuice, but when we're picking themes to do, we need to pick something I can also do.
"It needs to be something that talks, something that's interactive.
"People come and they enjoy speaking to me in costume and in character.
"Halloween has always been a massive thing in my house and my parents always get super into it.
"We really do love it, it's just a laugh.
"It's just a night where people can go out, wear something stupid and not have to worry about anything – it's kind of a safe haven."
Future plans could include 1993 flick Hocus Pocus to tie in with an anticipated sequel next year.
Oli said: "It is hard to keep up the ideas because we need to make sure that nothing we use is the same as the year before – it has to be completely fresh for people coming to see it.
"People think I'm mental but it really is the only time I can do something like this."