A horror fanatic redecorates his Clydebank home into a Halloween street show every year – and 2022 called for Hocus Pocus themed festivities.
Oli Keenan, 26, spends the whole year planning the extravagant displays he puts on at his West Dunbartonshire home.
The star of a viral Halloween video four years ago, Oli told STV News his whole reasoning is to give back to the community "in a weird" way.
People from all over the area flock to his house every year – in fact, his Beetlejuice display last year attracted hundreds from across Scotland.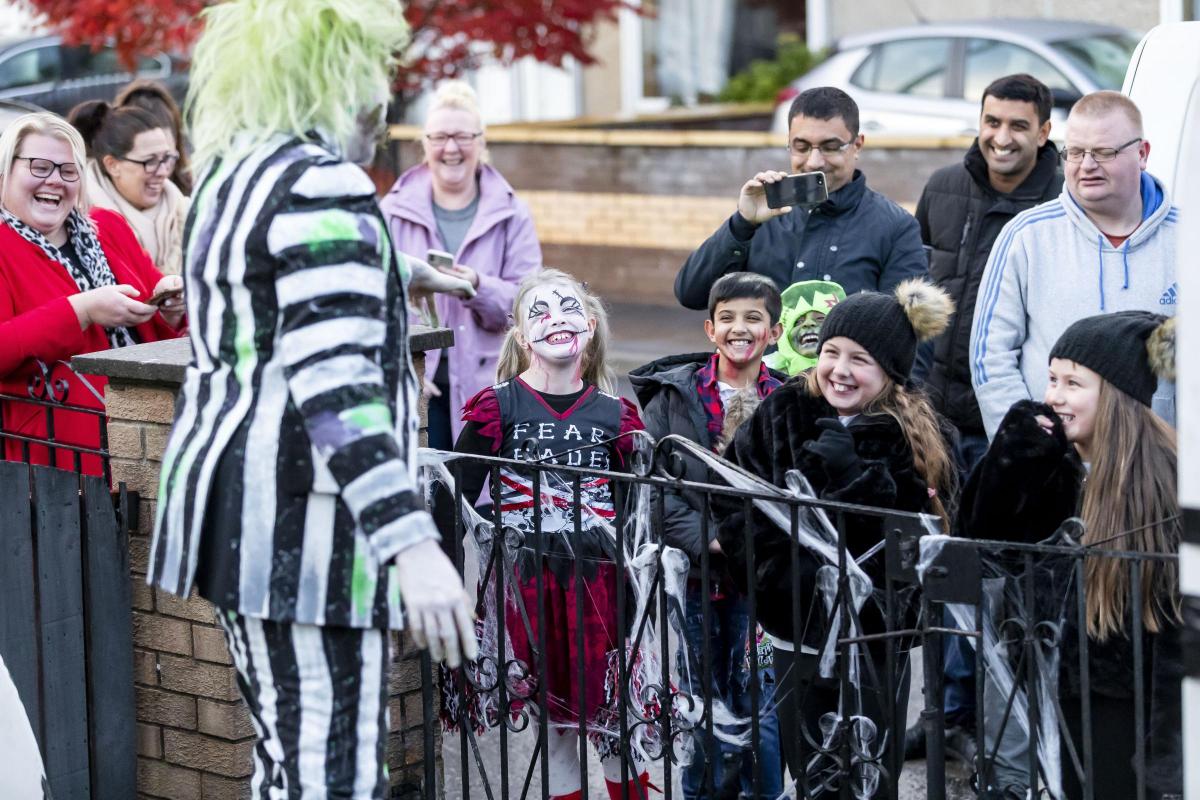 This year, he is setting up a Hocus Pocus-themed display which is set to rival sets and props from the movie and its sequel, released earlier this month.
"Think Salem in October vibes," he said, "with pumpkins, nearly 1000 string lights, fog machines, hay bales… everything you could imagine, basically."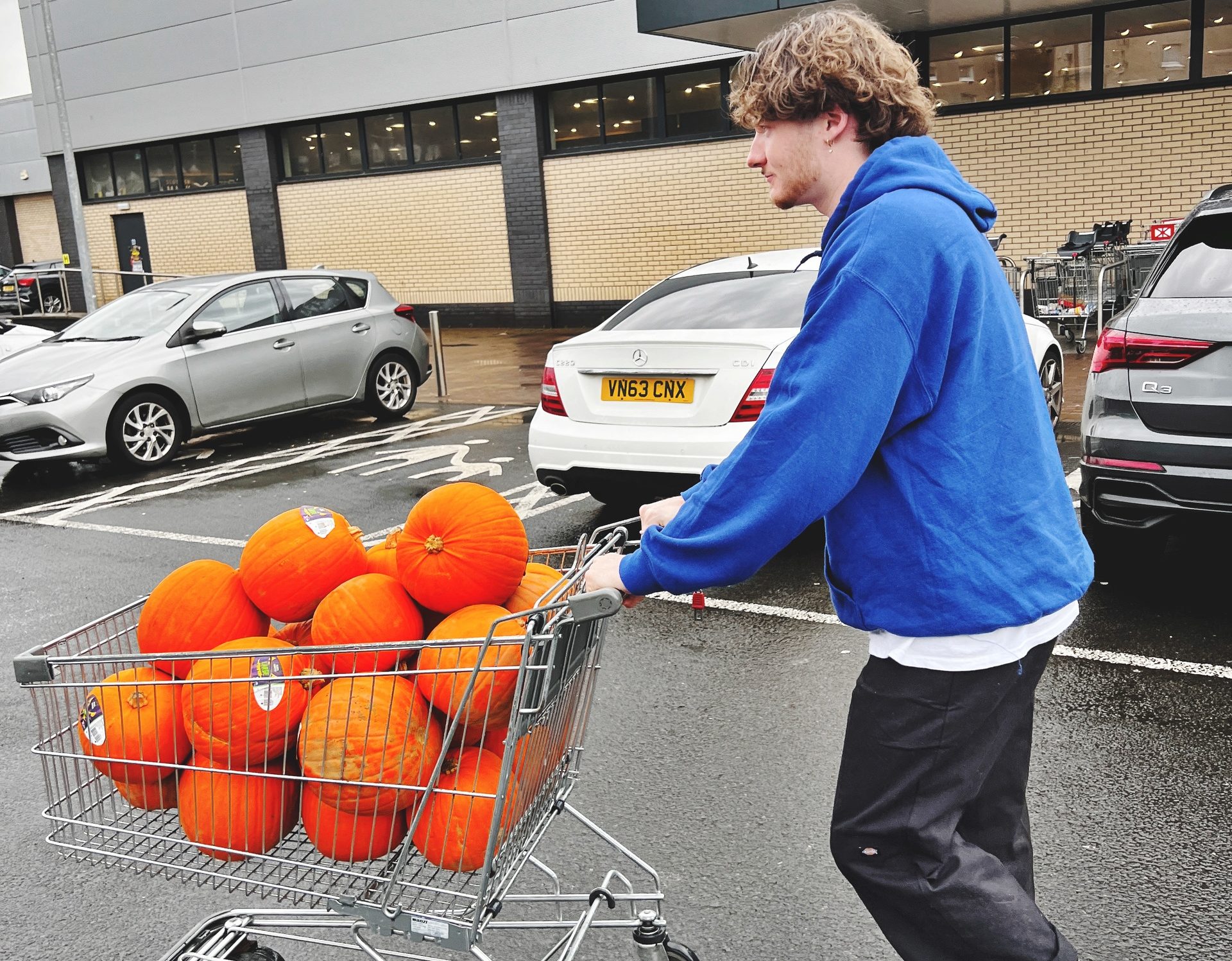 The spook-tacular displays are a team effort, with his parents and partner all chipping in to make the holiday special for children in the area.
"It's a wild amount of effort, but it really is worth it. Especially with the cost crisis we're in, a lot of families can't afford to take the kids to paid events.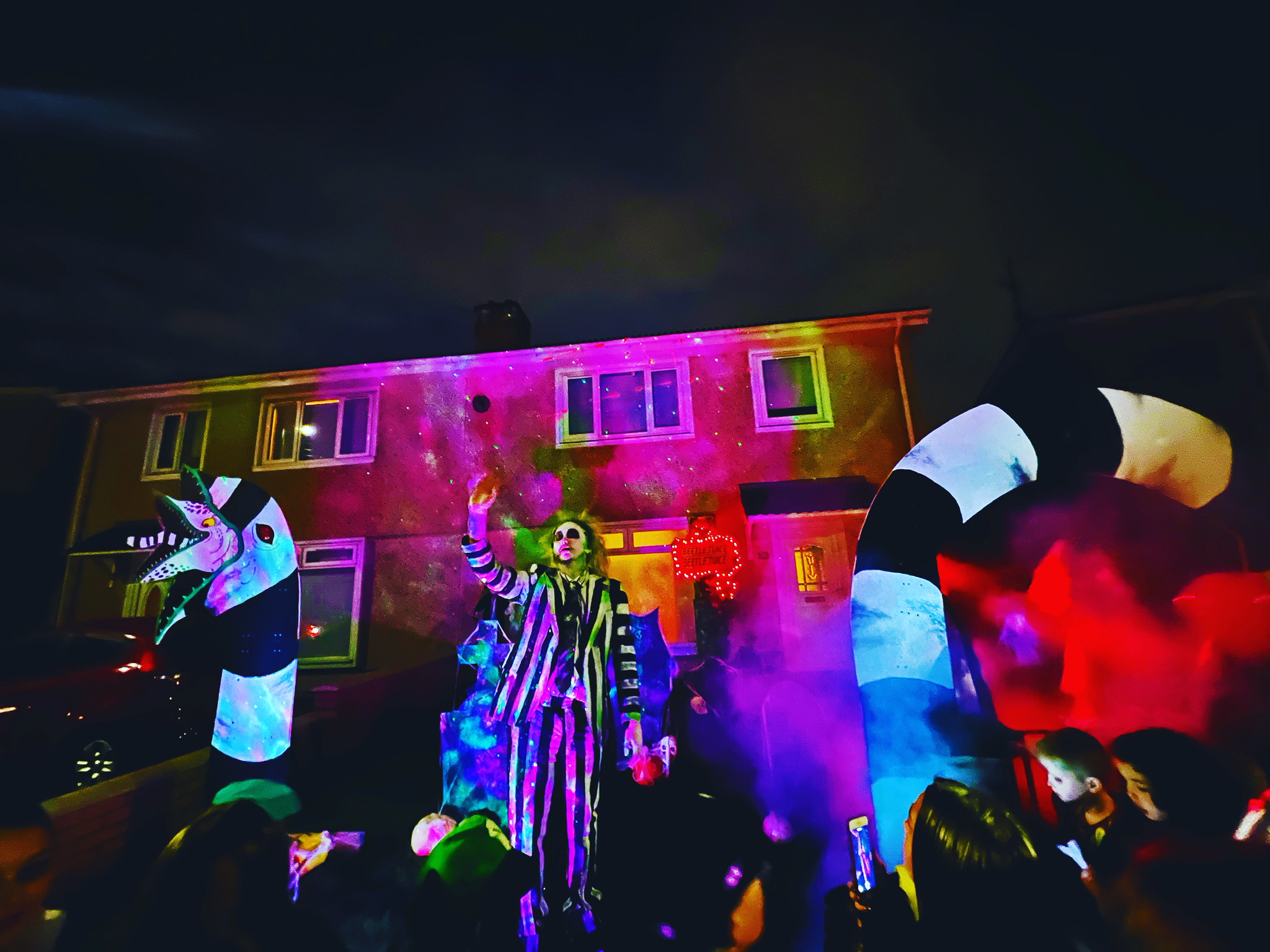 "We don't charge anything, and people usually come and stay for hours.
"We go all-in on the theme, we make all the sets and costumes ourselves. It's always an effort to keep costs low, but it really is worth it at the end of the day."
Decorations are strictly only for the day of Halloween and go up on the morning of the big day.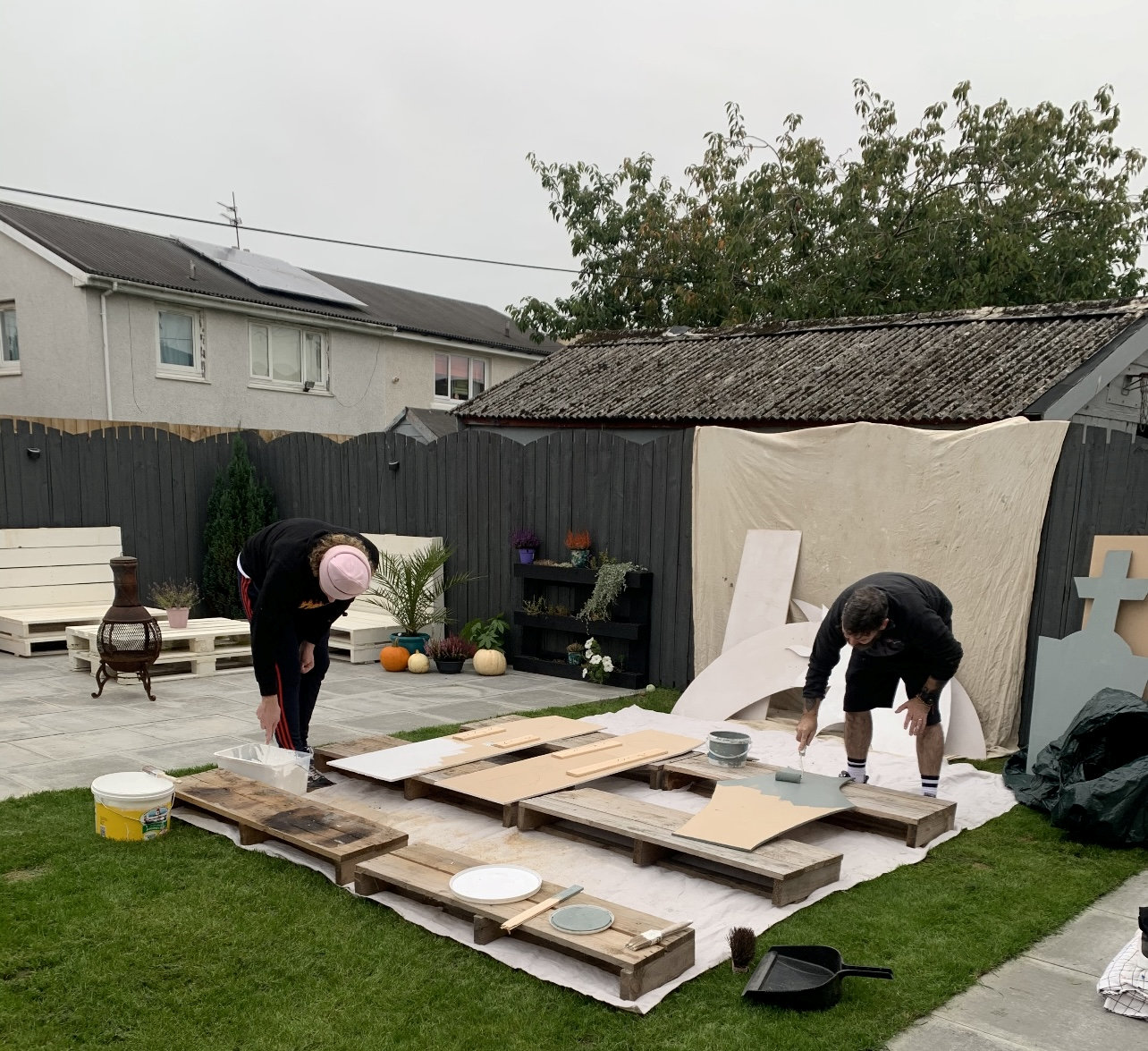 Oli added: "It's interactive and I will be in character for the full night.
"We only do it on Halloween night because it keeps that element of surprise."
Making a difference
"I had a woman message me a few days ago, and it literally had me in tears because of how wonderful she was," Oli said.
Stacey Boyle attended the Beetlejuice display in 2021 with her family, and told of how her father had been struggling to cope with the death of his wife – Stacey's mum.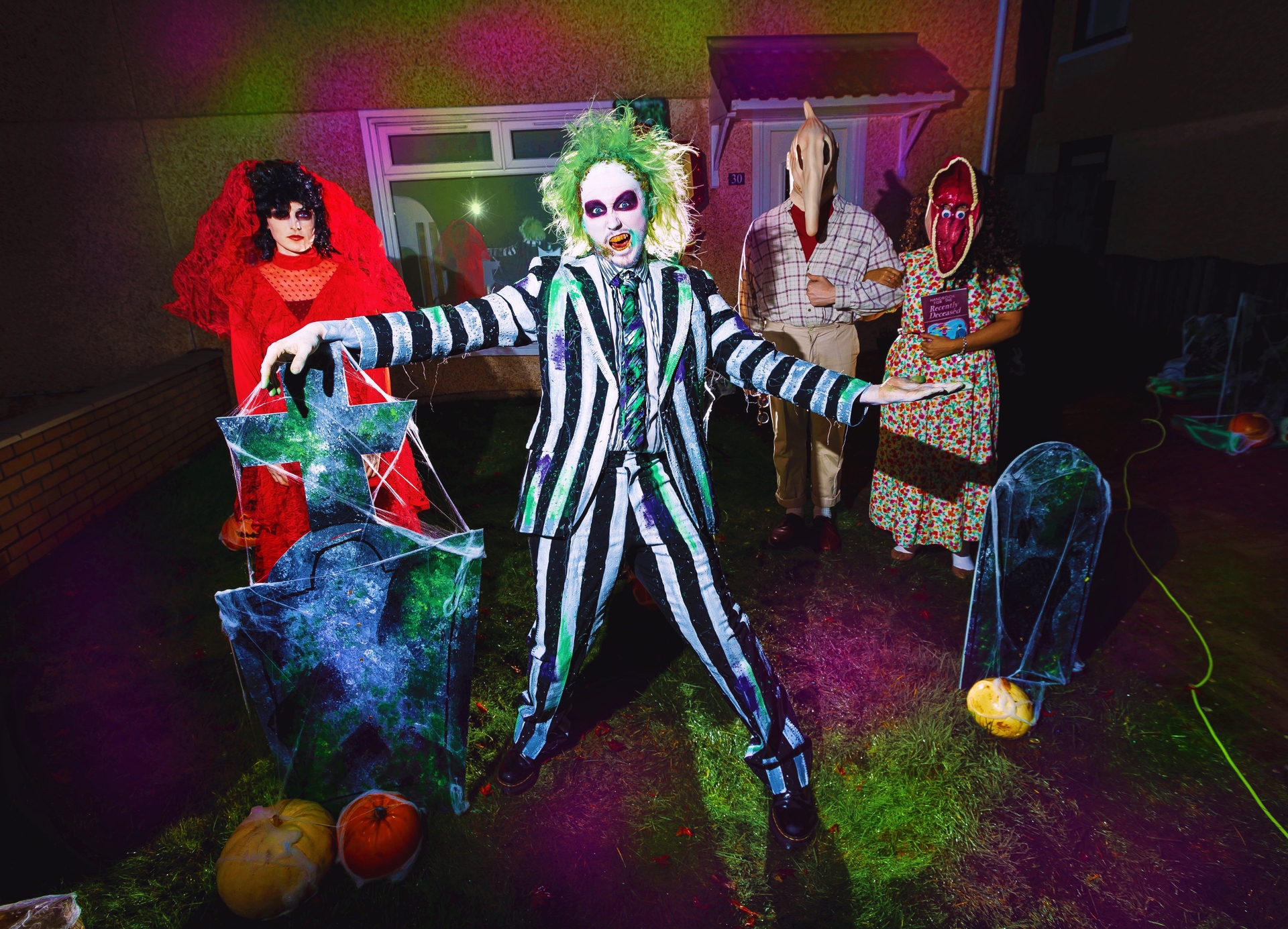 "We could not get him out, couldn't get him to join anything. He stopped going to work," she wrote.
"All our kids nagged and nagged him to come along with us, he was having none of it.
"After DAYS of pursuing he agreed, but only for the kids. That night was the first I'd seen my dad smile and laugh in months, he had such a good time and loved chatting away to others."
She thanked Oli for what he was doing, and added that whether he knows it or not, his work is listing people up who really need it.
"It's strange to be so invested in something as silly as Halloween, I know that – but this is what makes it worth it," Oli said.
"I loved Halloween growing up, but as a kid it was always a bit…anticlimactic. I love the idea that kids growing up will always remember that crazy house they had fun at."