Hundreds of climate activists have turned out in Glasgow for a march highlighting the "real threat" to the city of rising sea levels.
Global campaigning network Extinction Rebellion had members from its Glasgow, Renfrewshire and East Dunbartonshire branches take to the streets for its second Blue Wave parade on Saturday.
The idea behind the event is to raise awareness of the dangers Glasgow and other parts of the country and world face from flooding caused by rising sea levels and an increasing number of storms.
The family friendly parade kicked off at Clydeside Amphitheatre at 12pm, before the hoards of activists walk to the steps on Buchanan Street.
People could be seen holding placards which said 'Love our planet' and 'Fight for justice for all beings' as they made their voices heard in the city.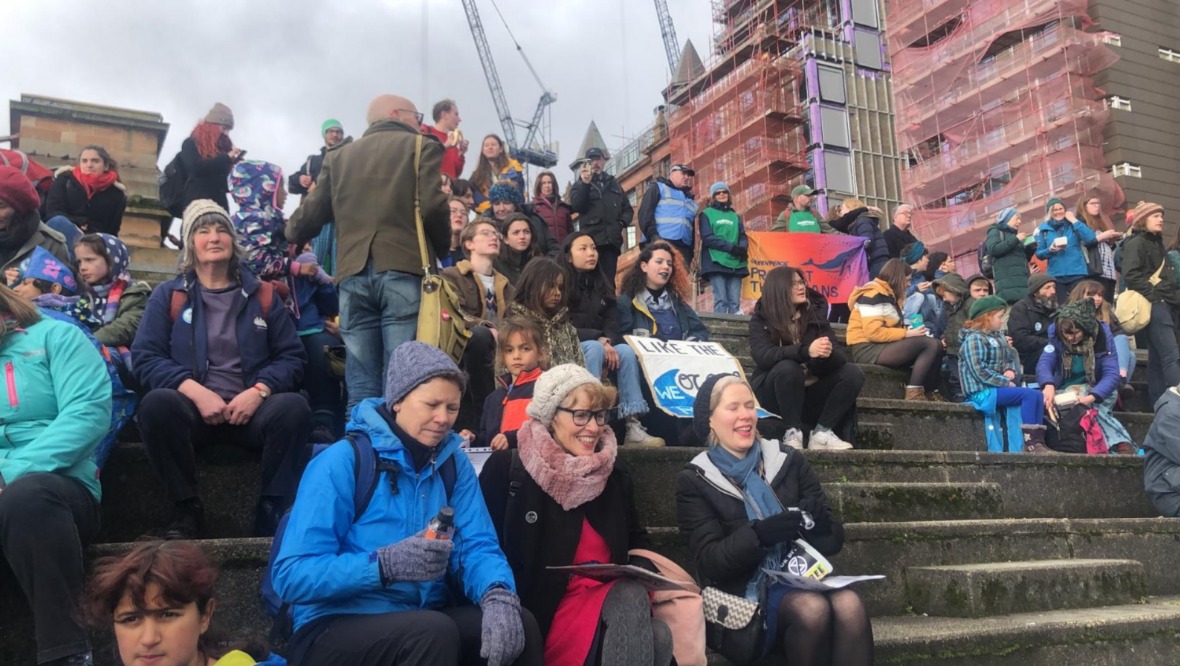 Sarah Krischer, a 27-year-old activist, said: "These last few weeks have shown how vulnerable both the city and the wider region are to flooding, which is only going to intensify as a result of sea level rise and extreme weather from the climate crisis.
"The Blue Wave is all about raising awareness of how very present this threat is."
A report by Climate Ready Clyde – a coalition of six councils, transport agencies, universities and government agencies – has said the climate crisis could cost the Glasgow City Region hundreds of millions a year by 2050.
It has also warned major roads, bridges, rail lines and hospitals are in danger of being damaged or closed.
Jim Carruth, poet laureate for Glasgow who read at last year's event, said:
"The world's climate debate comes to Glasgow this year and it is vital that we actively engage with the conversation and send out a clear message on the urgent steps this city, this country and others need to take."