Bosses at Cineworld are considering whether to put the world's second largest cinema chain into bankruptcy.
They confirmed on Monday that they are looking at options for restructuring the business, which is struggling under heavy debts.
The company has nine cinemas in Scotland, including the flagship site in Glasgow's city centre – the tallest cinema complex in the world.
Opening its doors on September 21, 2001, at 12 stories high it holds 18 screens and has a seating capacity of 4,277.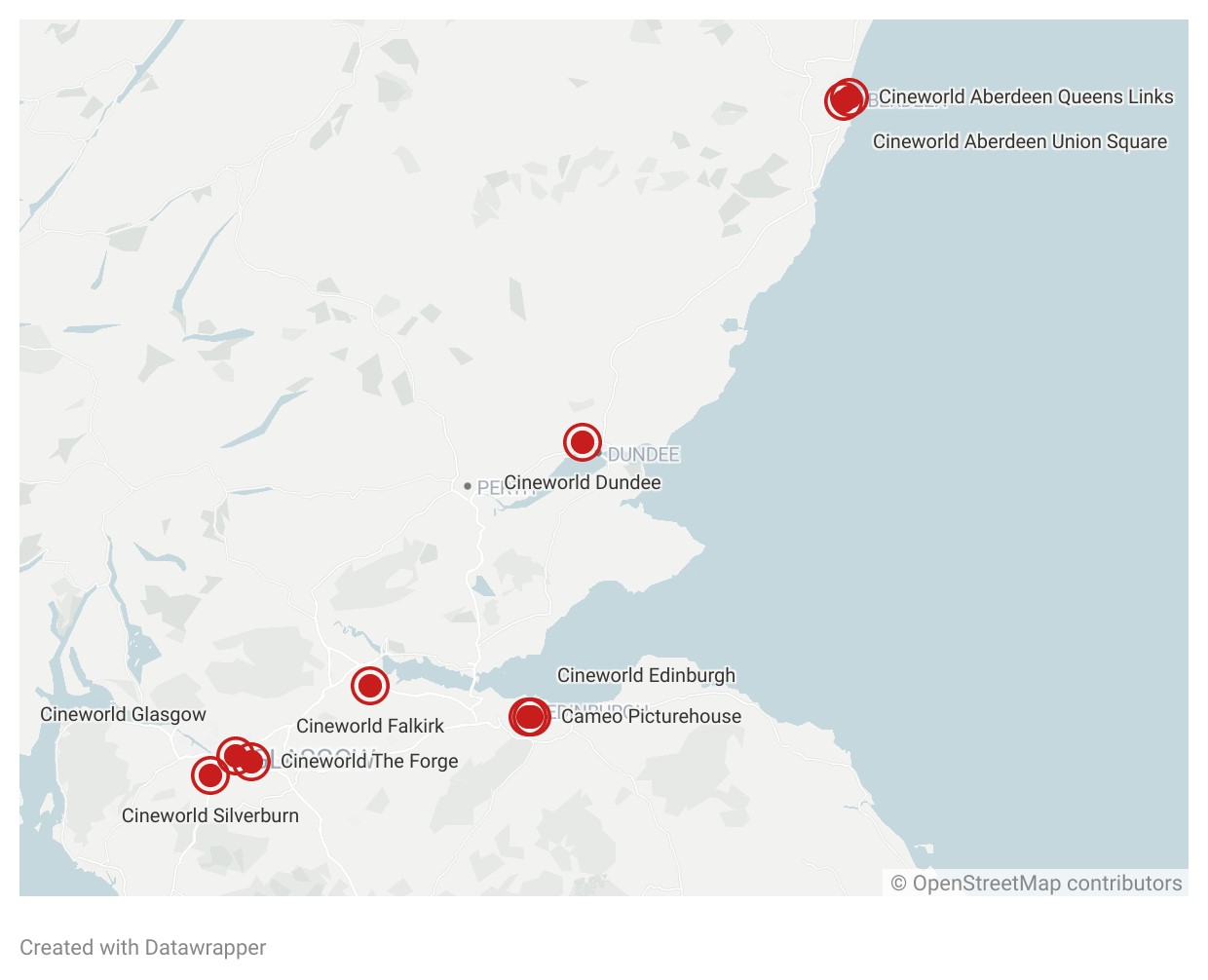 But faced with a plummeting share price and widespread reports of instability, Cineworld's financial situation may lead to a Chapter 11 bankruptcy filing in the US.
Chapter 11 is often referred to as reorganisation bankruptcy and does not mean the end of the line for the company.
Other firms, such as General Motors and Marvel Entertainment have filed Chapter 11 bankruptcies only to bounce back later.
It comes days after shares plummeted after reports Cineworld was preparing to file for bankruptcy "within weeks".
In an announcement on Monday, the company said a Chapter 11 may play a part in its "restructuring objectives" but that there should be "no significant impact upon its employees".
After the filing is made, the company remains in control of its assets and does not have to shut down or liquidate its business to pay off debts.
It is also protected from foreclosure and repossessions – positive news for the future of the world's tallest cinema.
"Cineworld and Regal theatres globally are open for business as usual and continue to welcome guests and members," the company told shareholders.
"Cineworld is in discussions with many of its major stakeholders, including its secured lenders and their legal and financial advisers."
Cineworld would be able to continue trading throughout the process – respite for the workers across the chain's eight Scottish and 119 other cinemas across the UK – including Picturehouse locations such as The Cameo in Edinburgh.
Globally the cinema giant employs around 28,000 people across 10 countries.
"Cineworld would expect to maintain its operations in the ordinary course until and following any filing and ultimately to continue its business over the longer term with no significant impact upon its employees," the business said.
But it added that shareholders are likely to see their holdings in the cinema chain watered down as a result of the filing.
It has been a tough couple of years for anyone in the cinema business, despite recent blockbuster releases such as Top Gun: Maverick, The Batman and Thor: Love And Thunder.
Last week Cineworld told investors that, while demand has recovered a little following the pandemic, recently customers have not been flocking to cinemas in the numbers that had been expected.
"These lower levels of admissions are due to a limited film slate that is anticipated to continue until November 2022 and are expected to negatively impact trading and the group's liquidity position in the near term," it said.