Pupils have started a petition calling for their human rights to be respected after their school began locking toilets during class time.
Children returned to Williamwood High School, East Renfrewshire, for the new school term on Wednesday to discover the "awful" new rule had been put in place to curb "inappropriate behaviour".
But 15-year-old Mia Benjamin said the move was having a particular impact on students with periods, who have additional needs or who live some distance from the campus.
She told STV News: "It's not fair to punish a whole school for a few individual actions."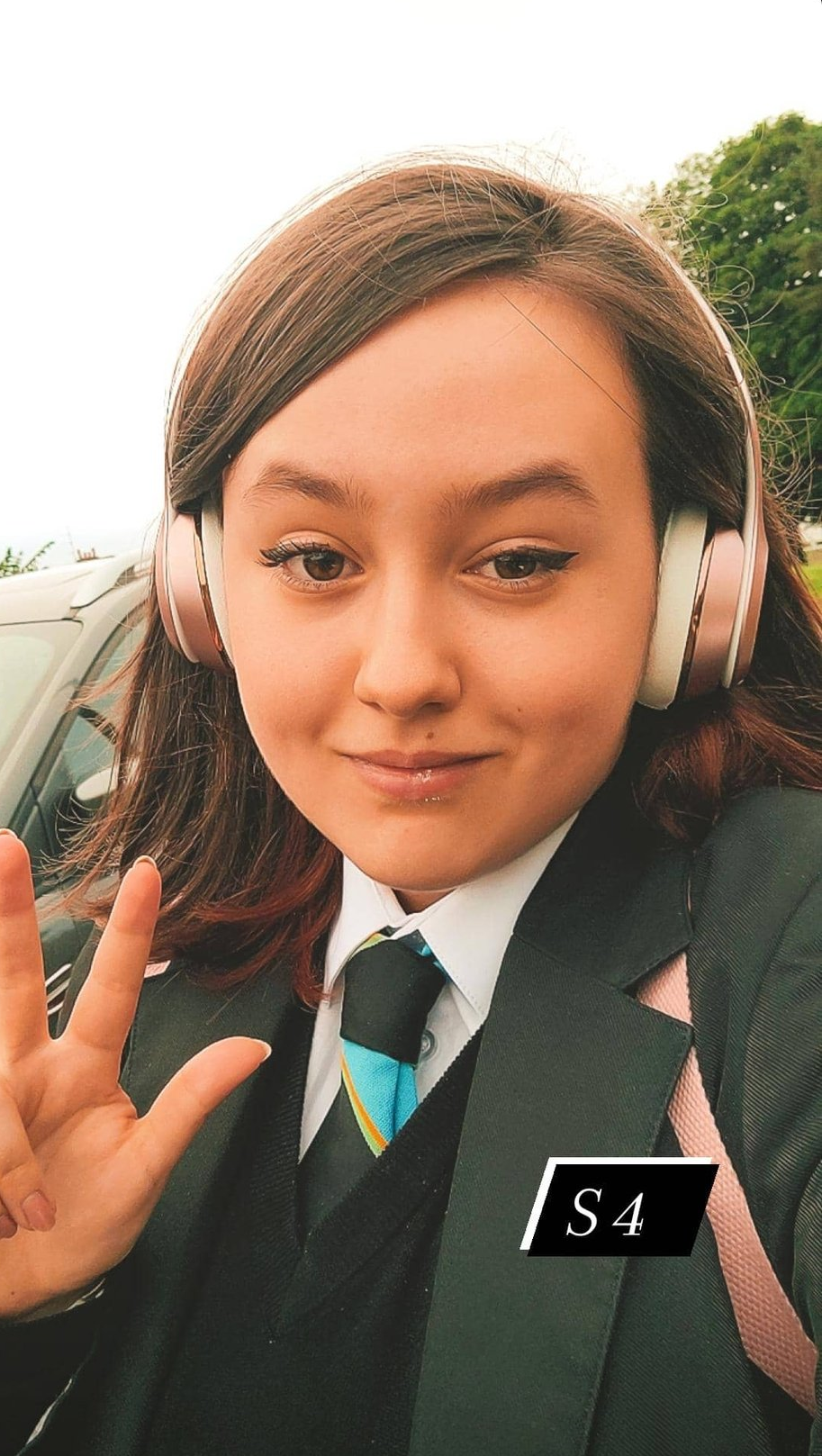 Williamwood High offers free period products to pupils located in the bathrooms and, Mia said, during class is the best time for those who need them to pick them up.
During break time and at lunch the toilets are "extremely busy" with kids sometimes having to choose between queuing for food or using the facilities, said the fourth year student.
"During class would have been the best time," Mia told STV News, "They should never feel anxious or embarrassed to pick up products."
With the coronavirus pandemic, Mia said there were also concerns for those anxious about going into crowded bathrooms.
Mia said in order to use the bathroom you must first ask your teacher who will then decide whether or not to give you permission before you go to the school office to request a key and sign your name, after which you can go to the toilet.
Williamwood High has been awarded by UNICEF as a Rights Respecting School, which the Scottish Youth Parliament candidate said makes it even more important that the views of students are listened to.
You can find Mia's petition here.
STV News contacted East Renfrewshire Council who confirmed that the new rule would be reversed.
An East Renfrewshire Council spokesperson said: "At no time were any pupils denied access to toilet facilities during the school day.
"A new system was introduced in an attempt to maximise teaching time in classes and also to minimise the opportunity for inappropriate behaviour, which, on occasion, can take place in toilet facilities.
"The change meant that toilets closer to classrooms were available during the course of the teaching day, with the toilets within the communal 'street area' only open before school, at lunch and break times and after school.
"Given the concerns raised, these toilets will now remain open throughout the school day, although pupils will still be encouraged to use the toilets closer to classrooms between lessons to ensure any lost teaching time is minimised. The situation will be kept under review."