A woman who survived a fire attack has paid tribute to a charity that 'saved her' following the brutal murder of her partner.
Rebecca Williams was left feeling "pretty lost" after boyfriend Cameron Logan, 23, was killed by his brother on New Year's Day in 2017.
Blair Logan admitted pouring petrol on both Rebecca and Cameron before setting fire to them as they slept at the Logan family home in Milngavie, East Dunbartonshire.
Logan, who claimed he did not mean to kill his brother and said he thought Rebecca was "out of the room", was later handed a life sentence with a minimum of 20 years.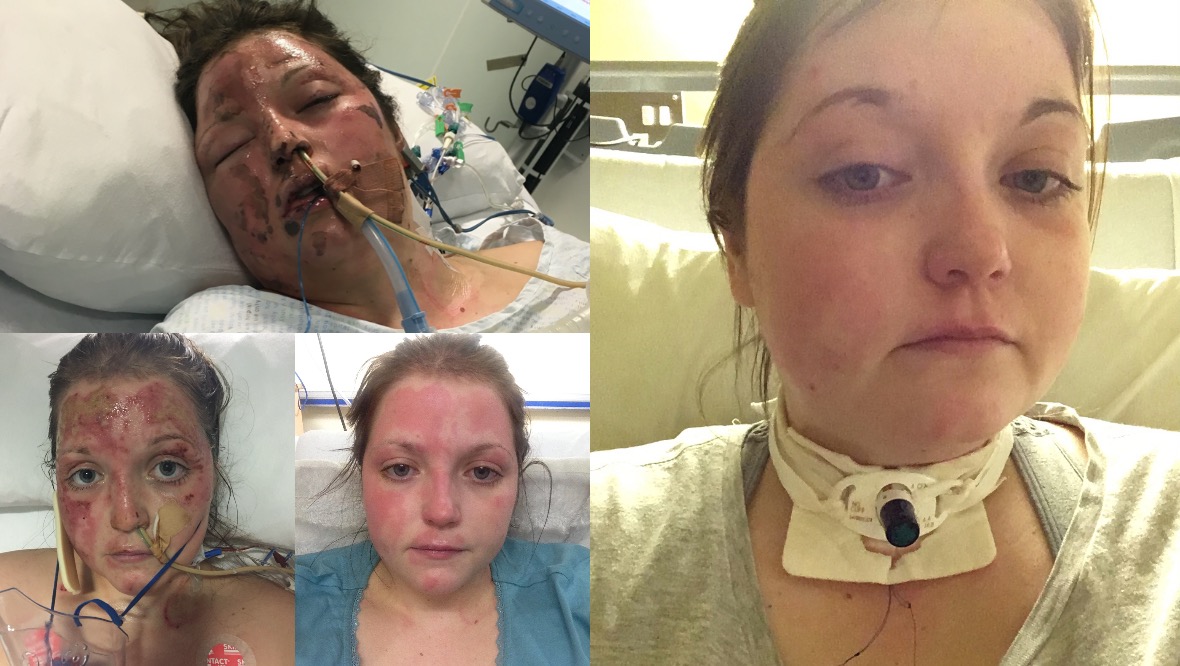 Although Rebecca survived the attack, she suffered severe injuries in the fire, which also killed the family dog.
The now 28-year-old suffered burns to her arms and face, as well as damage to her throat, vocal cords and lungs.
She has since undergone surgery a number of times and has struggled with the physical and psychological trauma left as a result of the blaze.
Rebecca said: "I've never been the sort of person who would've thought I would reach a stage where I considered taking my own life, but I was pretty lost."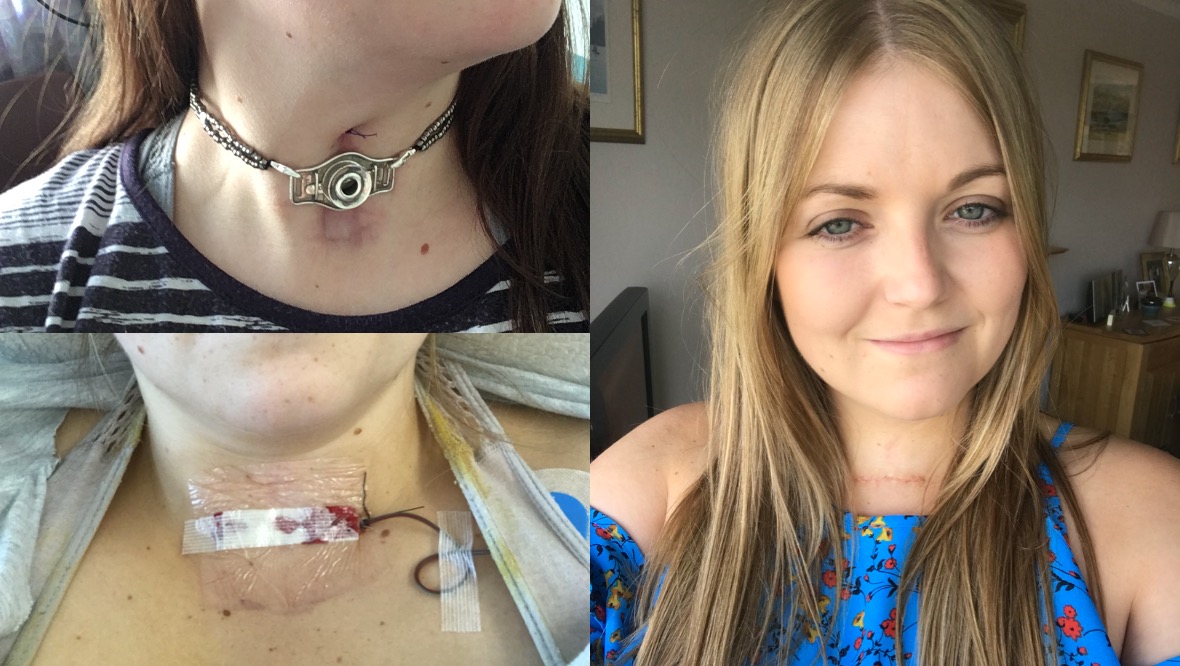 She added that The Manda Centre "definitely saved" her.
The charity – which was established in memory of murder victim Amanda Jane Duffy – provides a safe and confidential environment for those affected by trauma, loss and personal crisis.
Rebecca said: "I needed counselling for the loss of [Cameron], and also for my own injuries.
"I'd never used a mental health service before. I'd never thought I needed counselling.
"I literally reached out to them when I felt like I couldn't control it anymore. So actually, I would be frightened to think what would happen if I hadn't found them.
"I was so angry all the time. I'd felt like I had lost my purpose, sort of my aim in life.
"It sounds dramatic to say, but my reason for existing – I'd lost my partner, my sense of self-worth, respect."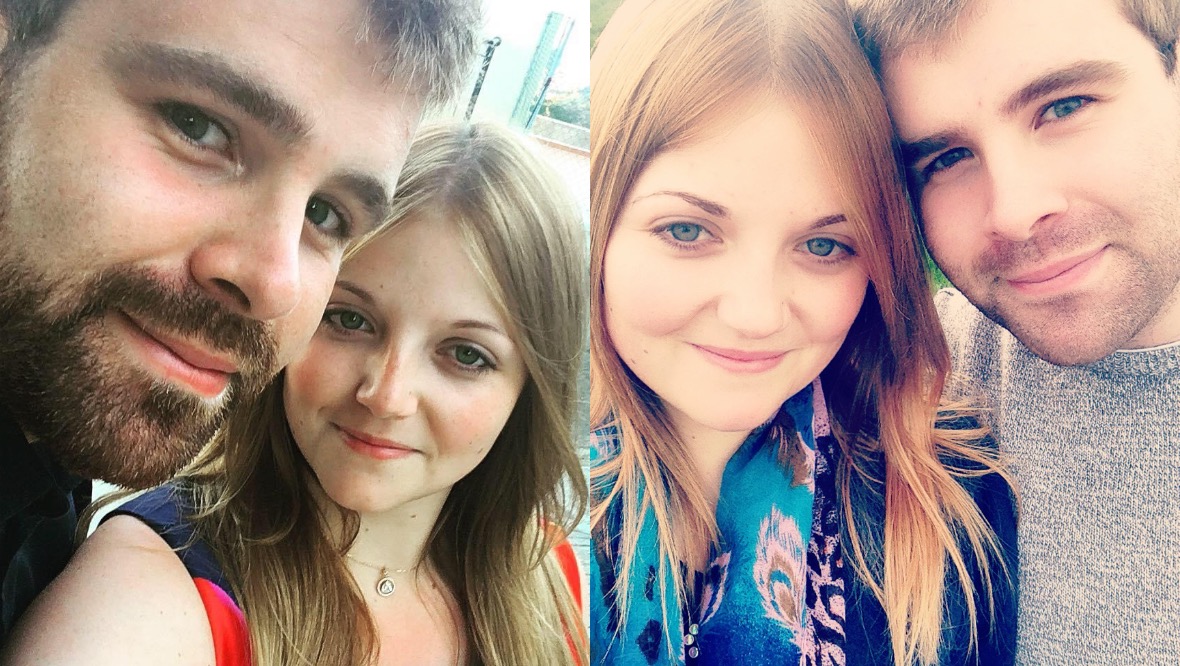 Rebecca, who worked for STV News but then left to join Police Scotland's corporate communications team last year, has spoken out to highlight the good work of The Manda Centre as part of friend Fraser Knight's Christmas charity appeal.
She said those at The Manda Centre are always on hand to help, adding: "I can talk about anything I'm upset about, and they are never too busy or they never can't fit me in."
Rebecca, who was forced to shield between March and July due to the coronavirus pandemic, said that time was difficult.
She explained: "The problem for me was it gave me far too much time to think.
"Because I was by myself, I kept going, 'well, if Cameron was here we would be in lockdown together and it wouldn't be as bad'."
Fortunately, Rebecca received the help she needed.
Speaking about The Manda Centre, she added: "I remember in my first session I just broke down crying because it was such a release to sort of explain all this to somebody and have them understand.
"I felt completely supported and like a family, a community now.
"These last four years without Cameron have been the most challenging of my life.
"The team at The Manda Centre have been a constant support to me as I try to fully recover and rebuild.
"I hope being open about my experience can help others who are struggling, especially at this time of year, and highlights the truly life-saving work of this amazing charity."
The Manda Centre
Website: themandacentre.co.uk
Telephone: 01698 328724 / 0775 740 7002
Email: info@themandacentre.co.uk
STV News is now on WhatsApp
Get all the latest news from around the country
Follow STV News
Follow STV News on WhatsApp
Scan the QR code on your mobile device for all the latest news from around the country