A charity memorial garden including a tree and bench for grieving families to remember lost children has been set on fire by vandals.
A special ornate park bench installed by SiMBA has been severely damaged by the fire and copper leaves marking the names of babies ripped off the charity's Tree of Tranquility.
The discovery was made by bereaved parents who have been left distraught after a visit to the garden to place a Christmas decoration on the tree dedicated to their daughter Elsie who was still born two years ago.
It was the first opportunity Kat and Fraser Buchanan had to visit the tree since the park in the east end of Glasgow was closed due to restrictions.
But they were horrified to discover the leaf marking their baby's name had been destroyed and cast aside.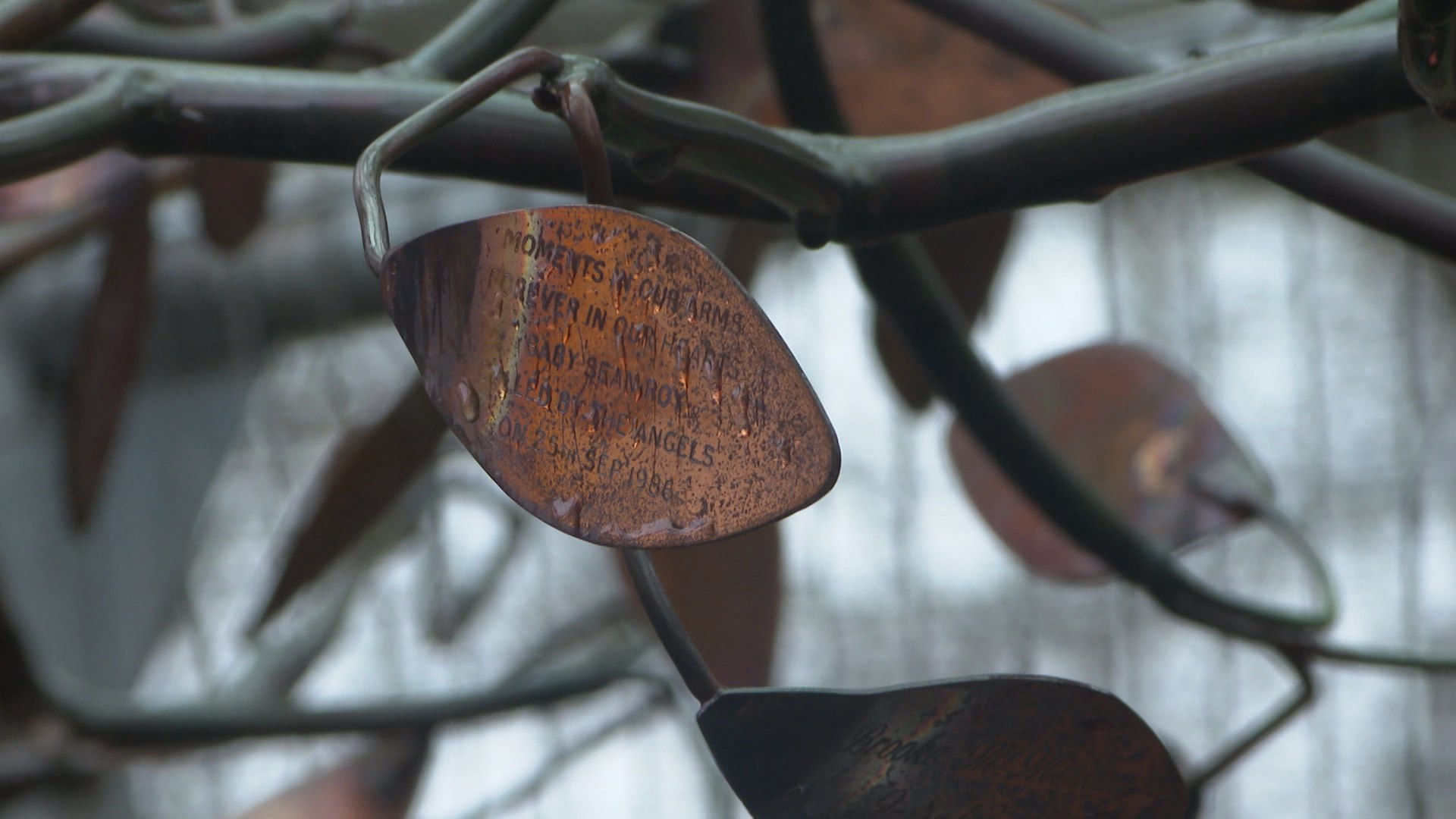 A bucket of flowers was left marking the tree's spot.
Fraser said: "We went to find her leaf, a couldn't. We thought the tree might have been moved or turned over the course of the last few months.
"Then we realised it was just a stump and it had dawned on us that it had been removed.
"We were angry and hurt. We had come up to have our wee Christmas day with our girl and couldn't. It was just devastation. We do have things we do to remember her, but definitely not having this physical point to visit has been a challenge."
The vandals even left a cigarette lighter at the scene of the Provanhall site near the Glasgow Fort.
The Tree Of Tranquility has now been taken away to be repaired and the bench fixed.
Kat said: "Usually we'll come up, when it's open, once a month and come and spend some time with the leaf.
"We would come up on special occasions – the anniversary of Elsie being born and Easter and we would bring up some flowers and stuff. It's our place for remembering Elsie."
SiMBA has been helping bereaved parents for more than 15 years help to deal with baby loss.
Sara Fitzsimmons from the charity said: "This place has been so important to so many families.
"To come and find this vandalism and to be told you can't visit the tree. These parents have been through so much – they've lost their baby."
"It's absolutely devastating, we've gone through so many emotions in the last three days and this is the last place I expected to be, expecting to tell any of the families that we would have to be removing a tree."