A charity that helps to feed vulnerable people and families in need has marked yet another milestone since the start of the coronavirus pandemic.
FareShare Glasgow and the West of Scotland has now distributed a record 2100 tonnes of food – equivalent to more than five million meals – since last March.
The organisation, run by homelessness prevention charity Move On, says demand has more than tripled since the beginning of lockdown.
Through a network of charities and community groups, FareShare has been able to distribute the surplus stock from the supermarket and food and drink industries across 13 local authority areas – from Dumfries and Galloway up to Argyll and Bute.
The charity estimates that since lockdown restrictions came into force last year, as many as 78,000 people are now accessing its services each week.
It hit the "one-million meal" milestone in May 2020 and then the four-million mark in October.
Jim Burns, director of operations, said: "It's a new year but sadly many people are in the same difficult position and really struggling.
"Continued job losses and school closures are all likely to further increase the need for emergency food provision in 2021.
"We have been running FareShare Glasgow and the West of Scotland for over ten years now and this is the highest demand I have ever seen.
"We distributed 1.7 million meal portions in the same period last year, so to see that number rise to five million really is staggering."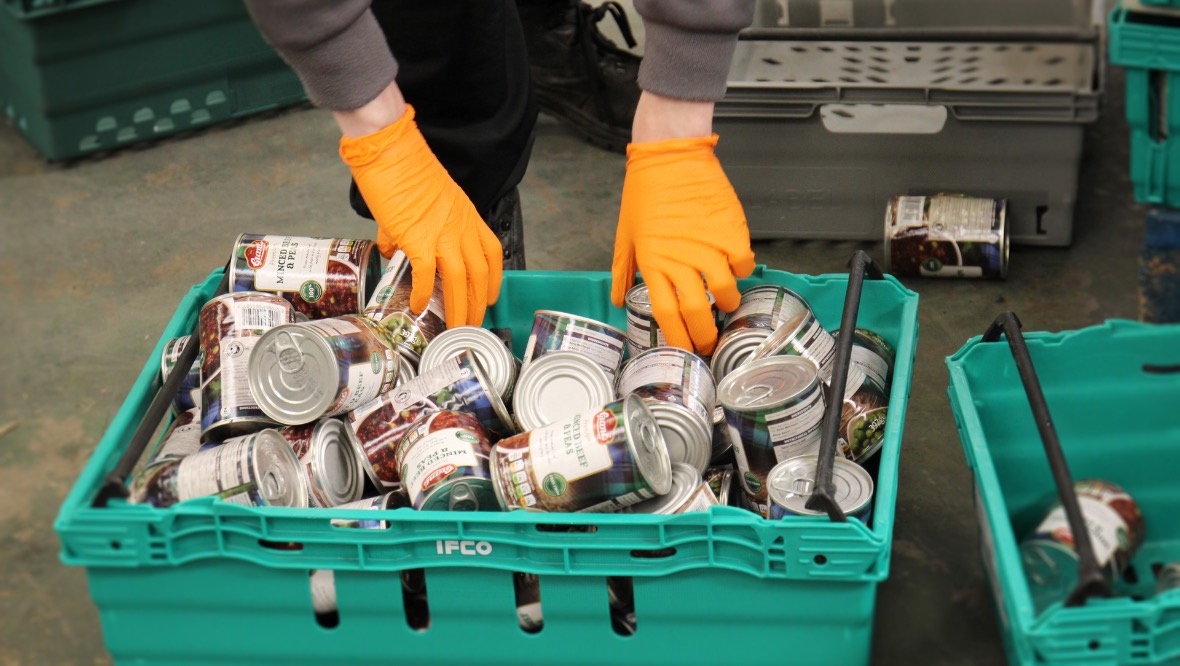 DRC Youth Project, which supports socially-excluded young people in Glasgow, is a member of the FareShare network and recently launched a community food pantry for local families.
Project manager Arthur McNeaney said: "It started off as a food bank at our office and quickly progressed to the disused butcher's shop on Dumbarton Road, and from there it's just grown arms and legs with FareShare's help.
"We were aware that there was food poverty in the area, but the in-work poverty was one of the biggest surprises of the pandemic. We're seeing people from all walks of life come in to use the service.
"We can see the benefits on the streets as well because people now have that wee bit of extra cash to help their kids at school or to put credit in their phone or whatever wee luxury gets them through the week, especially when we're in such a serious position at the minute."
Charities and community groups interested in accessing food can contact the FareShare Glasgow and the West of Scotland warehouse on 0141 958 1133.