Disability campaigners are using social media to raise awareness about cerebral palsy in a bid to overcome stereotypes and misconceptions.
People with the condition have damage to their brain and it can affect their ability to control their movement, posture and balance.
Throughout March, which is cerebral palsy awareness month, content creators have been sharing their own experiences as well as information.
Ciara McCarthy, from Lennoxtown, has been posting about the condition on her social media platforms.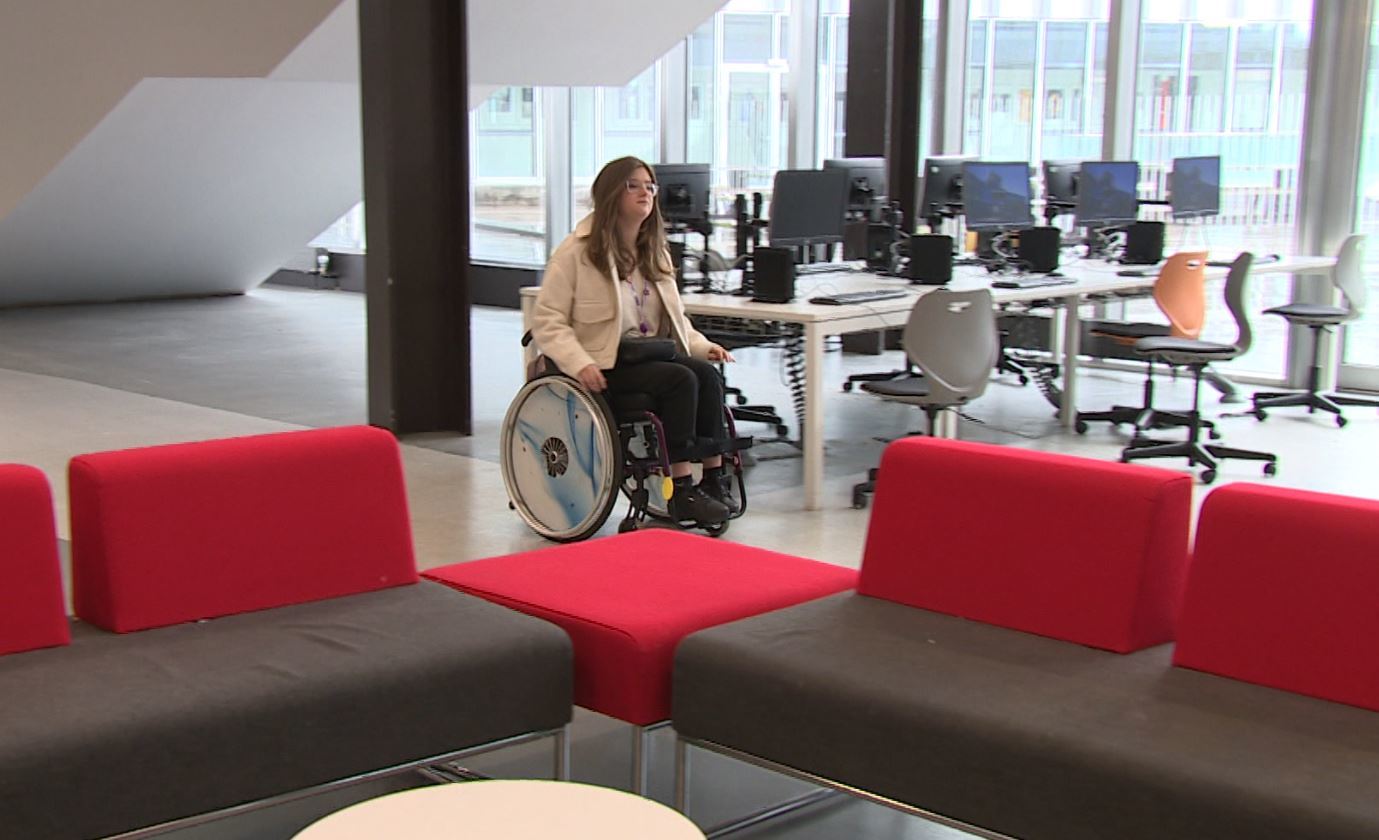 The 18-year-old is a student at City of Glasgow College and is passionate about raising awareness to promote inclusion.
"I have cerebral palsy as well as profound hearing loss, which means I have additional challenges," she said.
"Going through high school, you're surrounded by people that don't really understand and they're also trying to fit in with their friends, so a lot of bullying did happen.
"I think a lot of it came from misunderstanding and misinformation."
Caitlyn Fulton is also a content creator and said she refused to be defined by her disability.
The 22-year-old, from Kilmarnock, regularly posts on social media and is studying music at the University of the West of Scotland.
"I always think to myself 'if I didn't have cerebral palsy, I wouldn't be me'," she said.
"I have a love for music, I am a content creator, I am a model, I participate in sport and I am lucky to have a family that is supportive of the things that I choose to do."
Both Ciara and Caitlyn have been taking part in Cerebral Palsy Scotland's campaign, sharing a host of blogs, videos, photos and articles across March.
They have been produced by a team of volunteer content creators who all have lived experience of the condition.
Isla Campbell Lupton, head of fundraising and communications at Cerebral Palsy Scotland, said: "Cerebral palsy awareness month is all about raising awareness of a condition that, while quite common, is still very misunderstood.
"Across March, we have been working with a team of content creators with lived experience of cerebral palsy to raise their voices, and shine a spotlight on what they want people to know about their day-to-day lives.
"Cerebral Palsy Scotland works every day to realise the potential of people with cerebral palsy, whether that's through our specialist therapy provision, our mental health support, information services, events or campaigning.
"We hope that by working alongside the cerebral palsy community and raising awareness of cerebral palsy across March we can challenge misconceptions of cerebral palsy and help people across Scotland to understand more about the condition."