Celtic legend Stevie Chalmers' 1967 European Cup winner's medal will go up for auction in Glasgow next month.
The Lisbon Lion, who died at the age of 83 last April, scored the winner during the 2-1 win against Inter Milan.
The Scotland international, who spent 12 seasons at Celtic and scored 236 goals, is considered one of the club's greatest ever players.
His family have put a number of historic items to auction, which will be held on March 13.
Six medals, which include the European Cup, Scottish First Division, League Cup, Scottish Cup and Commemoration medal, will be sold as one lot at McTear's Sporting Medals and Trophies Auction.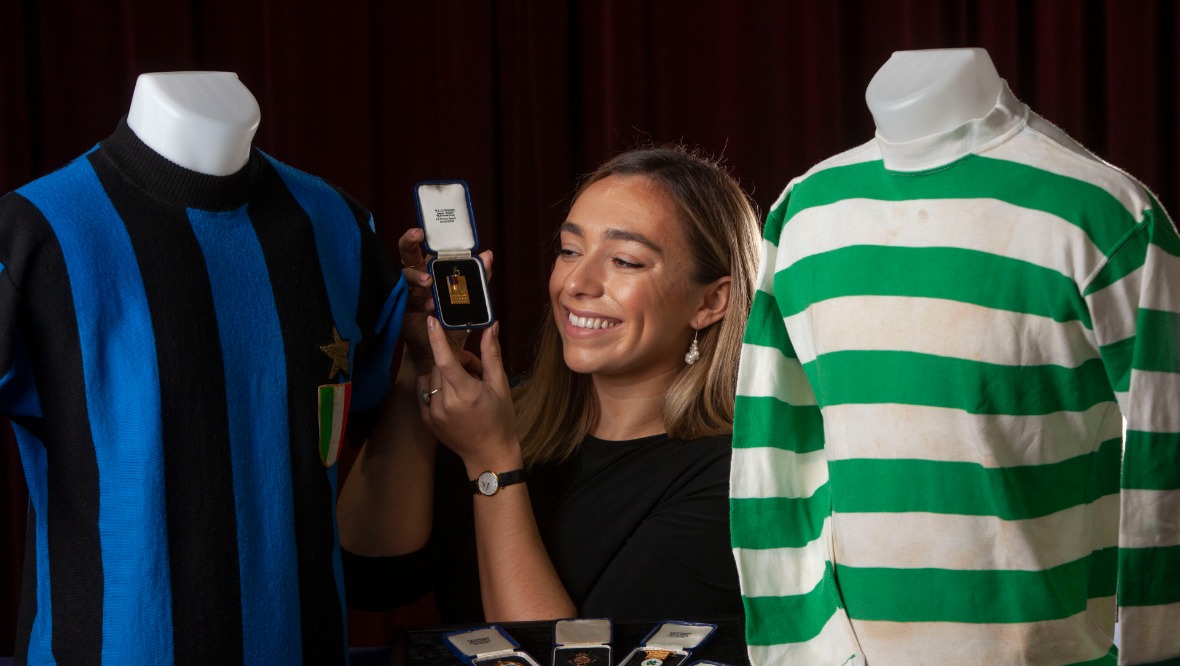 Among the other items are Inter Milan midfielder Gianfranco Bedin's jersey from the 1967 European Cup Final, which Chalmers received at the end of the match.
A match-worn Pele jersey, which he swapped with the Celtic forward at the end of Scotland's 1-1 draw with Brazil at Hampden Park in 1966, will also be put to auction.
Chalmers' son Paul reflected on that fateful night in Lisbon.
"I was too young to go to Lisbon but I remember the house being really crowded as we all gathered to watch the game," he said.
"It was a tight match and when dad scored the winner the house erupted.
"The Brazil game was a real highlight for my dad. He was surprised, but very proud, when Pele came over to swap jerseys at the end of the 1-1 draw at Hampden.
"Although he scored Scotland's goal the jersey should have gone to Billy Bremner as he was nearest when the final whistle blew, but apparently Billy had been a bit rough with the tackling so Pele turned to dad and gave it to him."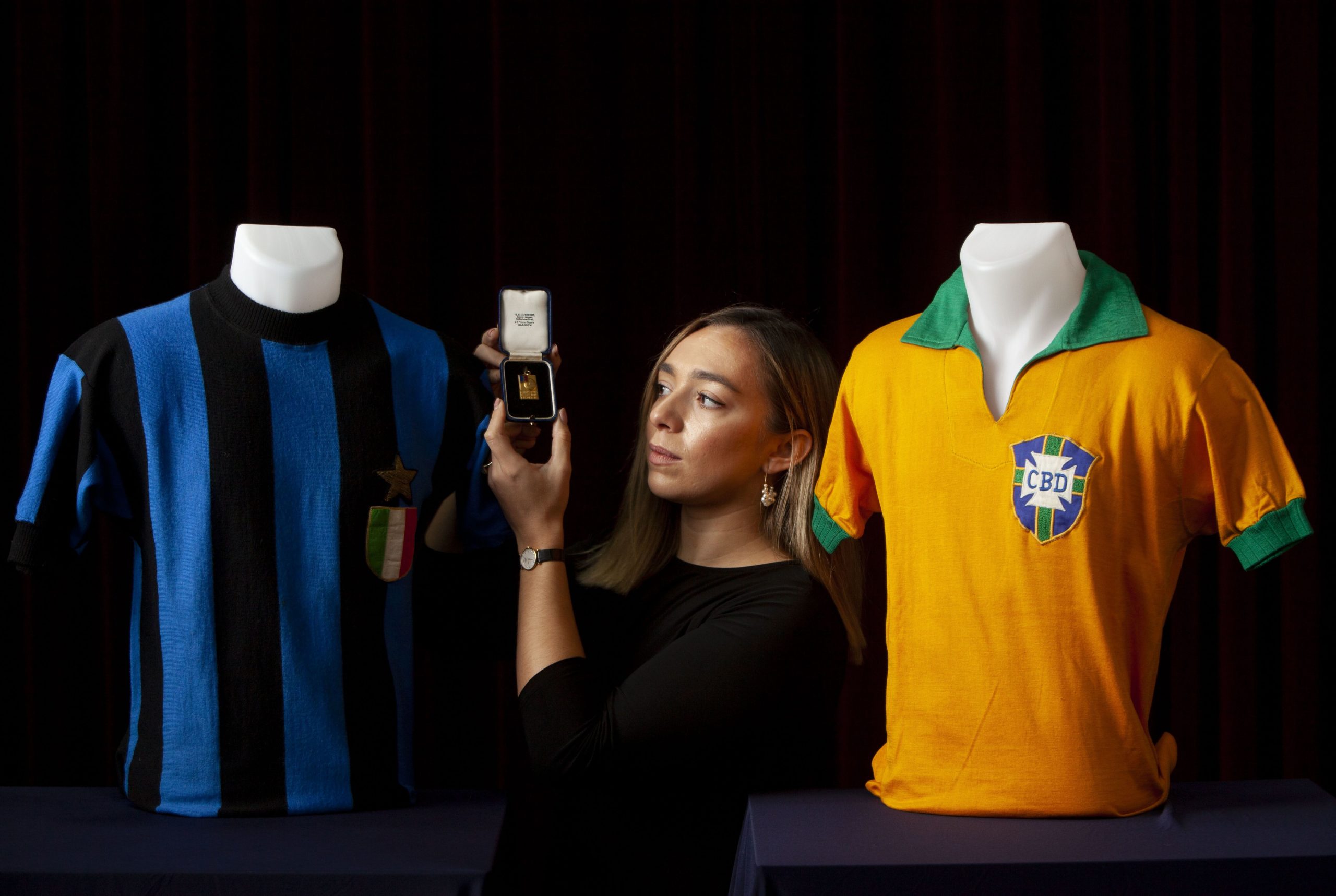 Paul explained the decision to put the medals to auction and said his family believed the "time was right".
He added: "Dad's medals and other memorabilia are with his six children and their families and with mum's blessing we all decided that the time was right to let another football fan become custodian of the archive.
"We will still have a million memories to share and that is what's important."