Celtic fans are gathering to remember Lisbon Lions hero Bertie Auld who has been described as both a legend and a "cheeky rascal".
Auld, who was part of the club's European Cup winning side of 1967, died aged 83 on Sunday and the tributes have been building at Celtic Park since the news broke.
Hooped shirts, scarves, flowers, candles and messages of support have been left at the stadium where the former midfielder made his name.
One fan who turned up to pay their respects on Monday said she will remember him as a "cheeky rascal and an absolute legend".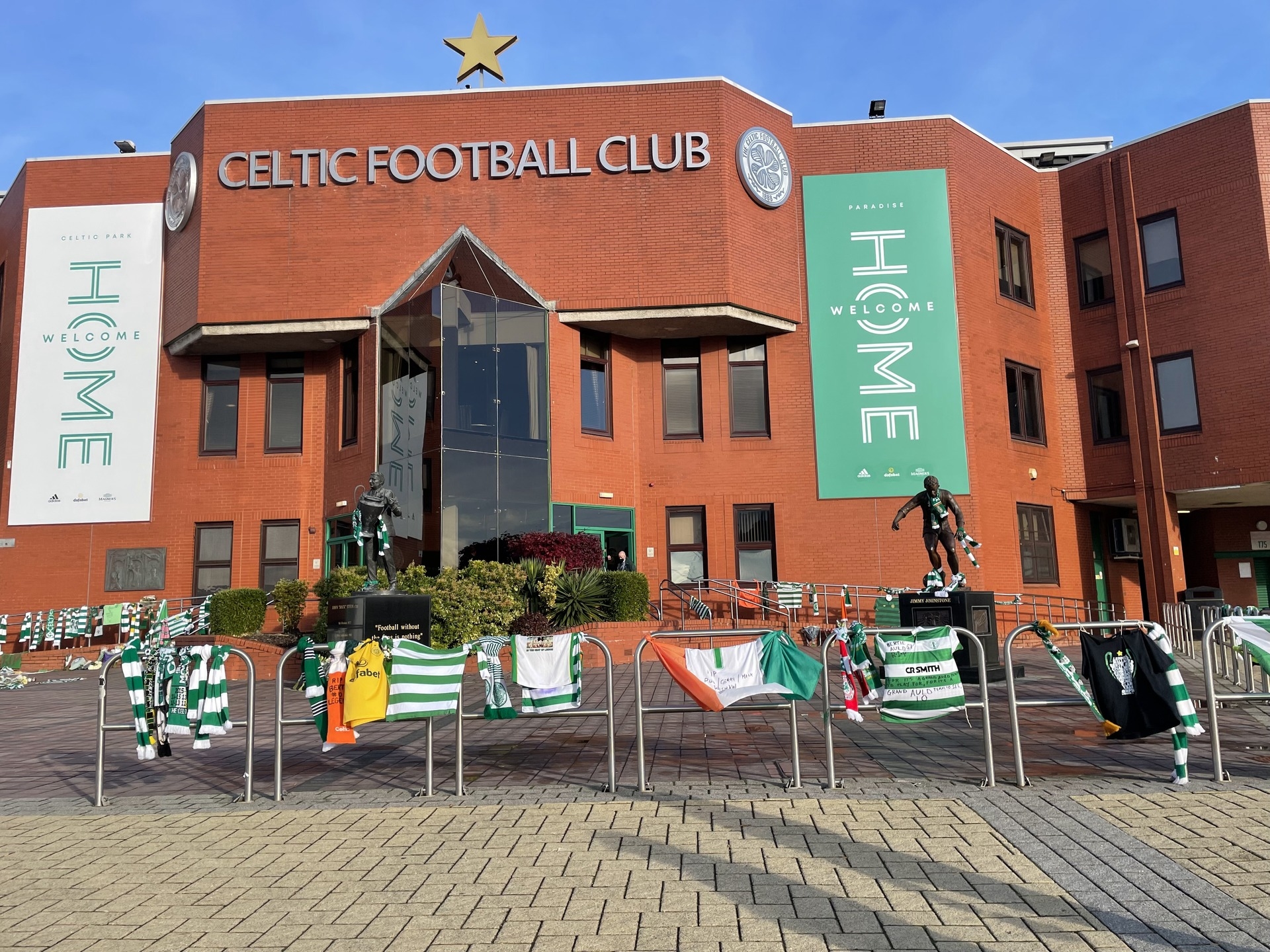 She said: "I think he just meant everything to Celtic, he was just part of the family, he was such a character and we will never get another character like him. Just a cheeky rascal and an absolute legend."
And the captain of Celtic's women's team Chloe Craig was also in attendance.
She said: "He was a big character, he always knew what the club needed and he was always there for the fans as well.
"He always put a smile on their face and he was always positive, him being a Lisbon Lion in the year 67, that just makes its mark especially for him being such a hero and someone to always look up to.
"He is someone you always look at when Celtic are playing for a bit of belief and a bit of encouragement and for a bit of love and passion because his mood rubs off on you.
"He is going to be a big sad loss but what he has done for the club will always remain."