A £3000 reward is being offered for information leading to the arrest of those involved in a series of firebombing attacks at the home of a South Lanarkshire councillor.
Graeme Campbell's property has been the target of three incidents in the past three years.
In the early hours of May 20, 2019, Campbell, his wife Fiona, a teaching assistant, and their then 18-year-old son were asleep when their home and car Fortrose Gardens, Strathaven, were petrol bombed during the night.
The family were woken when a passer-by knocked on their door to tell him their car was on fire after an explosion.
The blaze spread to the house, destroying parts of the property as well as their neighbour's home.
About 15 months later, on August 16, 2020, the couple were woken when a man smashed a ground floor window at 3am.
CCTV footage shows the man getting out of a car before wiping a corrosive substance onto BMWs belonging to the councillor and his wife.
The latest incident happened around midnight on Friday, June 18 this year when emergency services were called the Campbells' home after two cars were set on fire and the blaze spread to the house.
It is understood that the suspects may have sustained burn injuries and it is likely there will be people in the community who are aware of their involvement.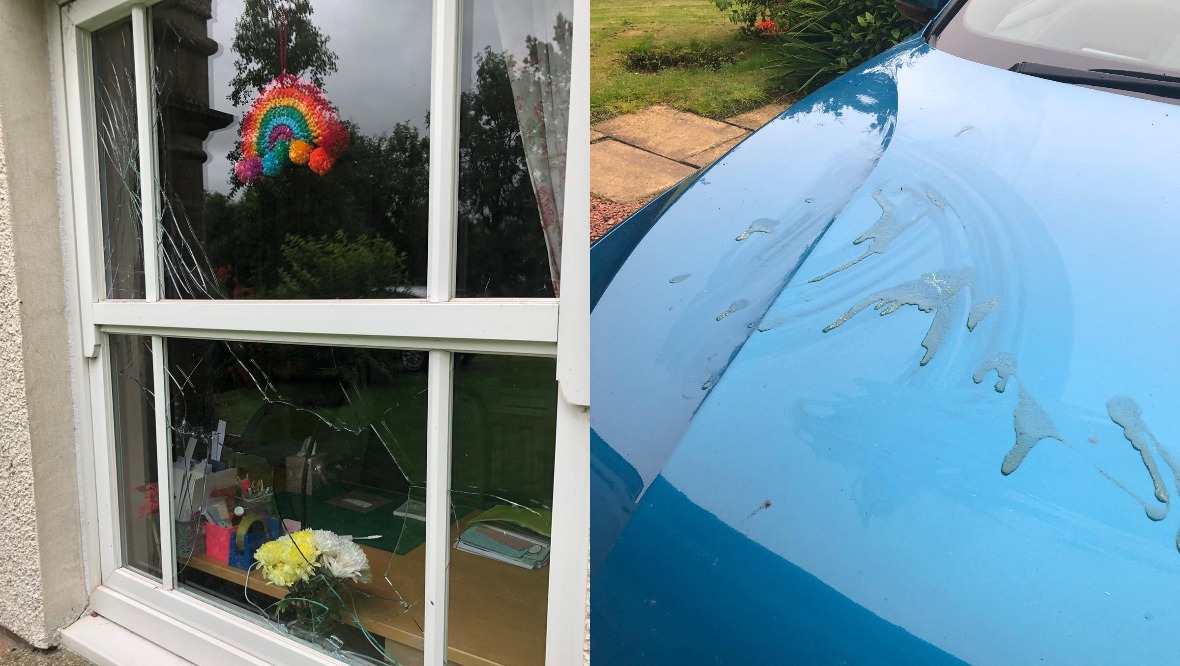 This time, Campbell said, the family lost nearly everything with their kitchen and bedroom destroyed.
"The attack on our home in June 2021 left Fiona and I homeless for nearly three months and now living in an undisclosed location; in fear of our lives and trying to get our house re-built," he said.
"As soon as the work is complete, we plan to sell and move on. I cannot begin to tell you the absolute pit of despair we found ourselves in being [refused] again, again, and again when it came to trying to rent a temporary place to live."
Campbell announced he would not be standing for re-election in May 2022 having serviced as the South Lanarkshire member for Avondale and Stonehouse since 2007.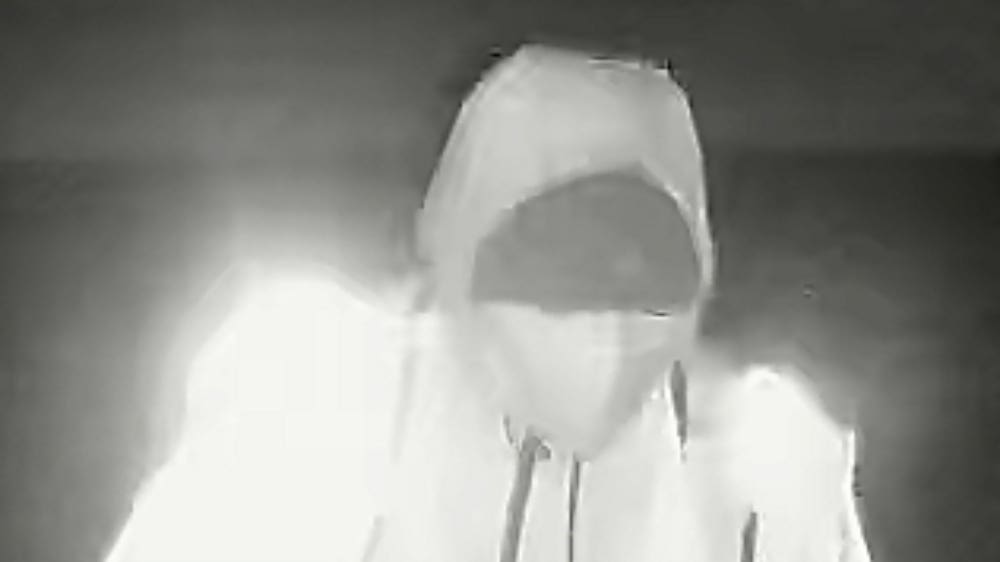 Crimestoppers is offering a reward of up to £3000 for anonymous information the charity exclusively receives – via its website or by phone on 0800 555 111 – that leads to the conviction of the person or people responsible for the series of attacks.
Angela Parker, Scotland manager for the charity, said: "Our charity believes in safe communities and these attacks on a family home have caused great distress to those involved and also to people living in the wider area.
"We need to have whoever is involved held to account. If you know who was involved, you can tell us completely anonymously by calling our charity's Contact Centre which is open 24/7… or you can use our easy and secure anonymous online form.
"Please do the right thing. You'll be following hundreds of thousands of Scots who have trusted our charity with their anonymous information since we began in the late 1980s.
"Whilst being independent of the police, we support the public to speak up by passing on anonymous information we receive that helps keep people and communities safe from harm."