A car was left flipped on its side after a crash in Glasgow on Christmas Eve.
In the early hours of Friday morning, emergency services were called to Tulloch Street in the Cathcart area of the city.
Another car lost its bumper in the collision.
A 28-year-old man who was driving one of the cars was arrested in relation with road traffic offences but released while officers continue their enquiries.
The Scottish Fire and Rescue Service and Police Scotland attended and the overturned vehicle was recovered.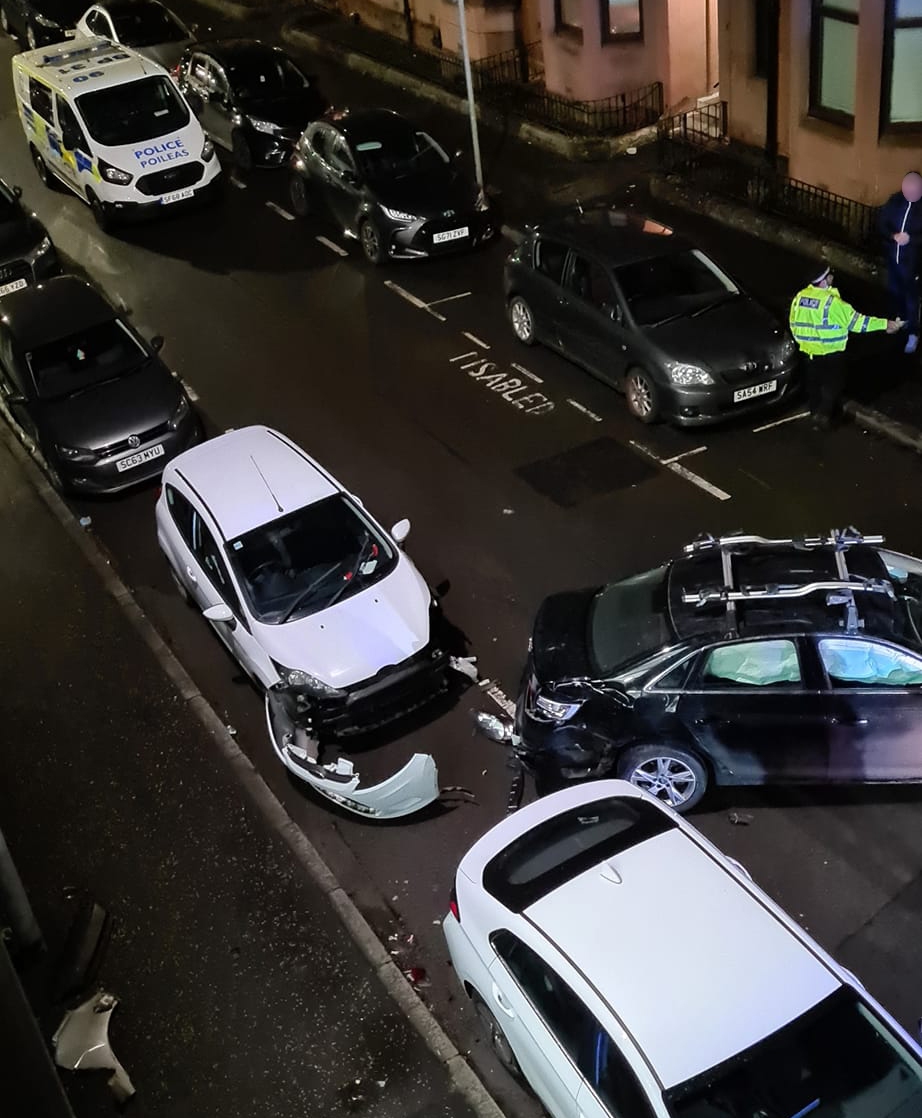 A Police Scotland spokesperson said: "We received a report of a two-vehicle crash on Tulloch Street in Glasgow around 3.30am on Friday, December 24, 2021.
"The 28-year-old male driver of one of the vehicles was arrested in connection with road traffic offences and released pending further enquiries."