James Tulips feels extremely lucky to be receiving treatment at the Golden Jubilee Hospital in Clydebank.
The 74-year-old from Strathaven attends regular CT scan appointments. He is being monitored after having a tumour removed from his kidney three years ago.
Urgent cancer care was made a priority throughout the pandemic, with the Golden Jubilee stepping to carry out some surgery for other health boards.
And Mr Tulips says he is grateful that he managed to get diagnosed and referred for treatment before the whole country was put into lockdown.
"I got in before they pulled up the drawbridge as it were and have been monitored ever since. I feel lucky," he told STV News.
"I've been seen here, at Hairmyres (University Hospital Hairmyres in East Kilbride) and also at the temporary hospital at the SEC so I've had a fairly wide consumer experience of CT scanning in the NHS. I've been dealt with quickly, efficiently and with care."
Mr Tulips' ongoing treatment comes at a time when the NHS is under unprecedented strain and still feeling the ramifications of the coronavirus pandemic.
One of the core functions of the Golden Jubilee is to help ease the pressure on Scotland's health boards – taking in patients from the Orkney and Shetland Isles to the Borders.
The site, which recently celebrated 20 years of pioneering treatment, also houses one of Europe's largest elective orthopaedic and cataract centres, with the dedicated treatment centre carrying out around 25% of Scotland's procedures in those specialties.
But it isn't immune to the workforce issues facing other NHS hospitals, despite not having the additional pressure of having an emergency department at its front door. Some patients are waiting for up to 1,000 days for operations such as hip and knee replacements.
The last two years, in particular, have been the most challenging in its 20-year history as medics seek to reduce a huge waiting list backlog.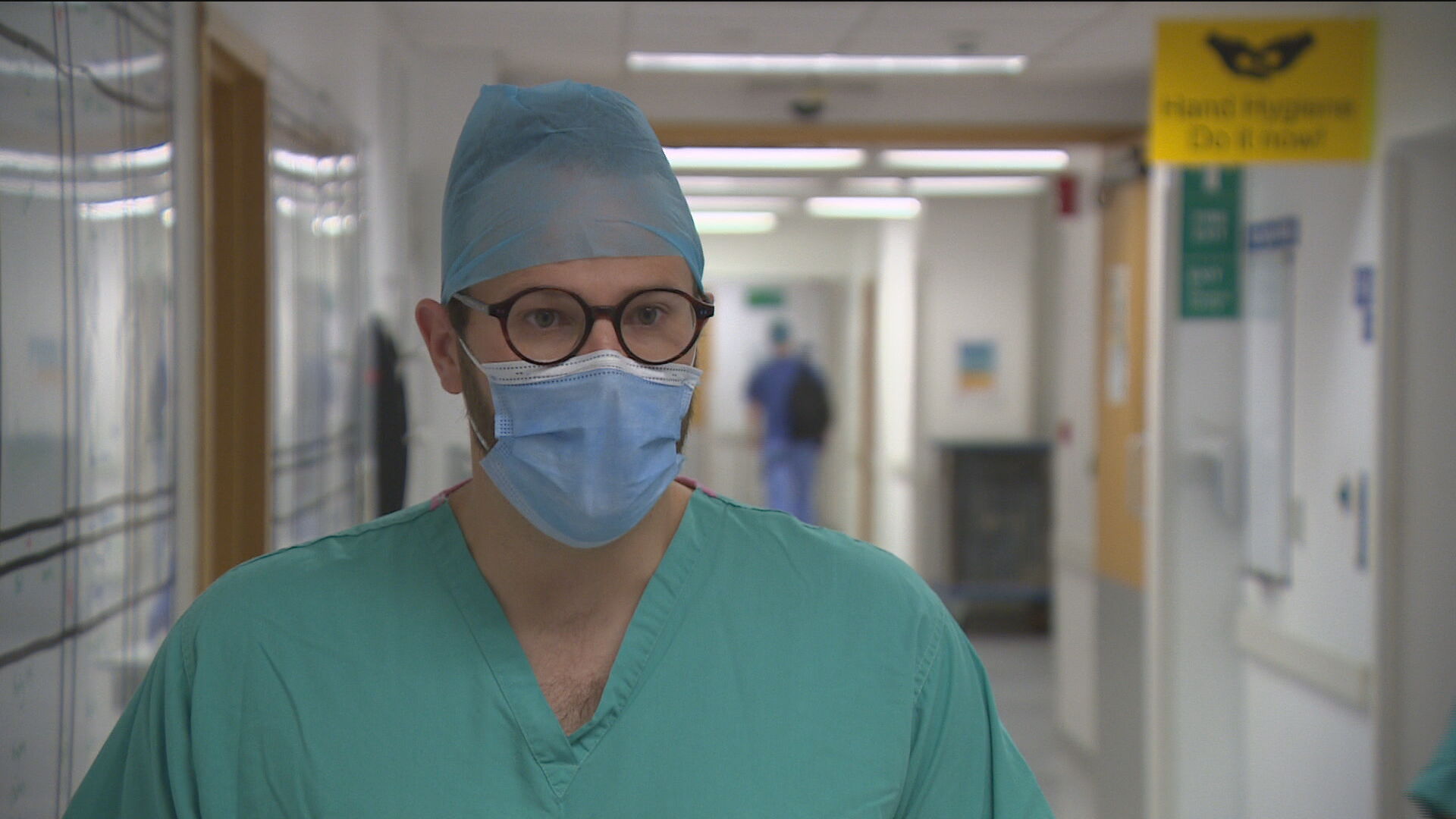 Chris Gee, consultant orthopaedic surgeon, started at the Golden Jubilee in March 2020, just a few weeks before the first lockdown and spent his first months redesigning how care could be delivered during the Covid response.
"Today, I have four patients who have probably been waiting more than two years who are having their hips and their knees replaced," he said.
"These are patients who have painful arthiritis that really has taken over their lives. There are studies that show up to a third of our patients have a quality of life score worse than death before their surgery so these are patients who are suffering and have been suffering for a very long time."
Of course, Scotland's hospitals saw lengthy waiting lists prior to the pandemic and Scottish ministers saw a private hospital as a solution in 2002.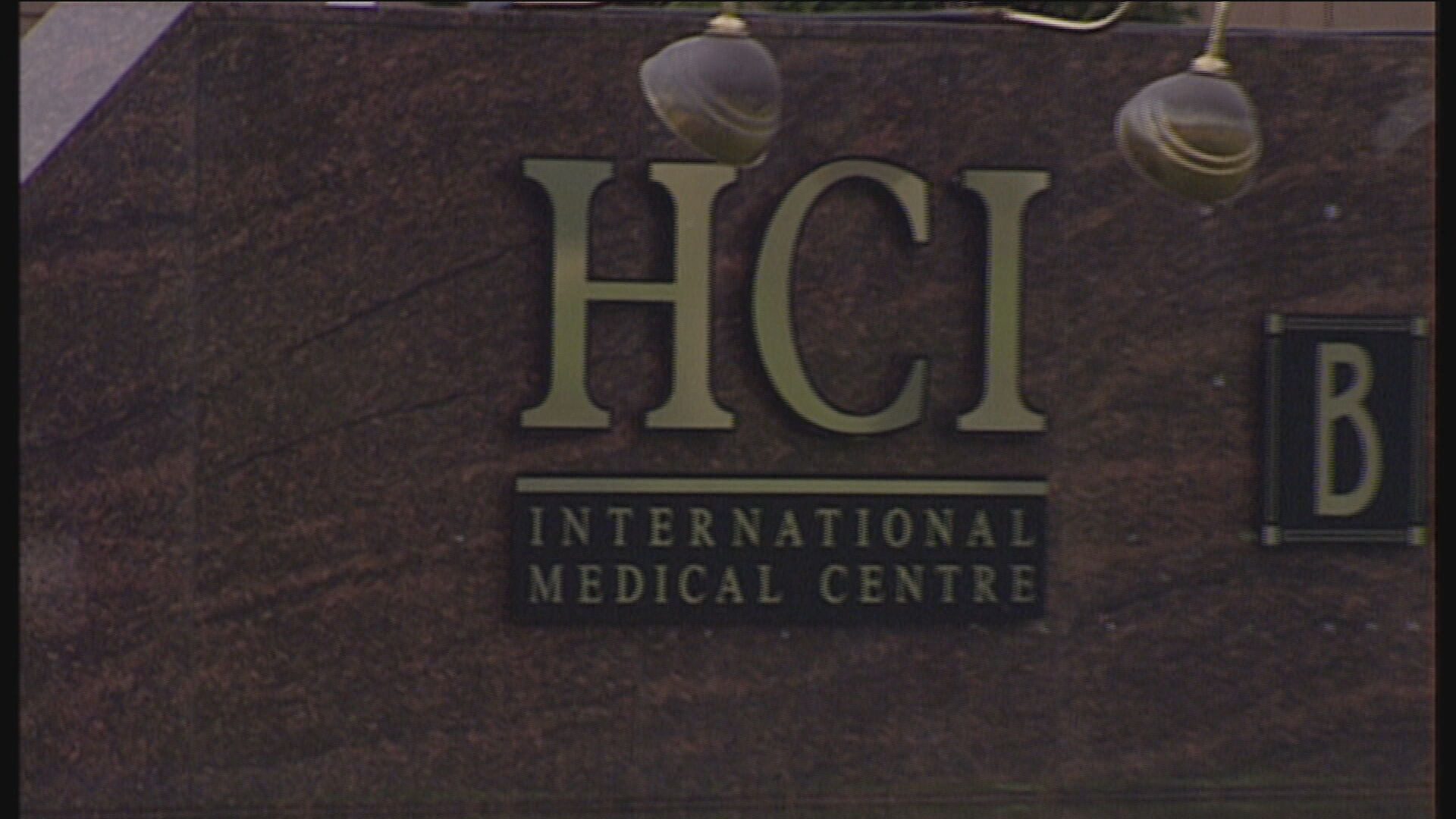 The HCI was bought for £37m and repurposed to specialise in orthopaedic and cardiac care. Two decades and a name change later, the Golden Jubilee has carried out close to one million procedures.
It has evolved into one of the UK's largest and most successful heart and lung centres, providing regional and national services. In the last year, it's carried out a record 24 heart transplants.
Stewart Anderson, charge nurse in the radiology department, has worked for the Golden Jubilee for 15 years. The 53-year-old also worked in critical care during the pandemic.
"We usually have over 100-150 patients throughout the department in any one day," he told STV News. "My door is almost like a revolving door at times. We are as busy or even busier post-Covid and we are getting busier by the week."
Meanwhile, staff in the radiology department are dealing with more complex exams and an influx of patients.
Caroline Handley, radiology and diagnostics service manager, said: "I don't think there are many departments throughout Scotland that aren't touched by the staffing challenges at the moment.
"It is a national pressure really and there are various groups within all disciplines to look at how we can do things differently to expedite the training of the staff that we need.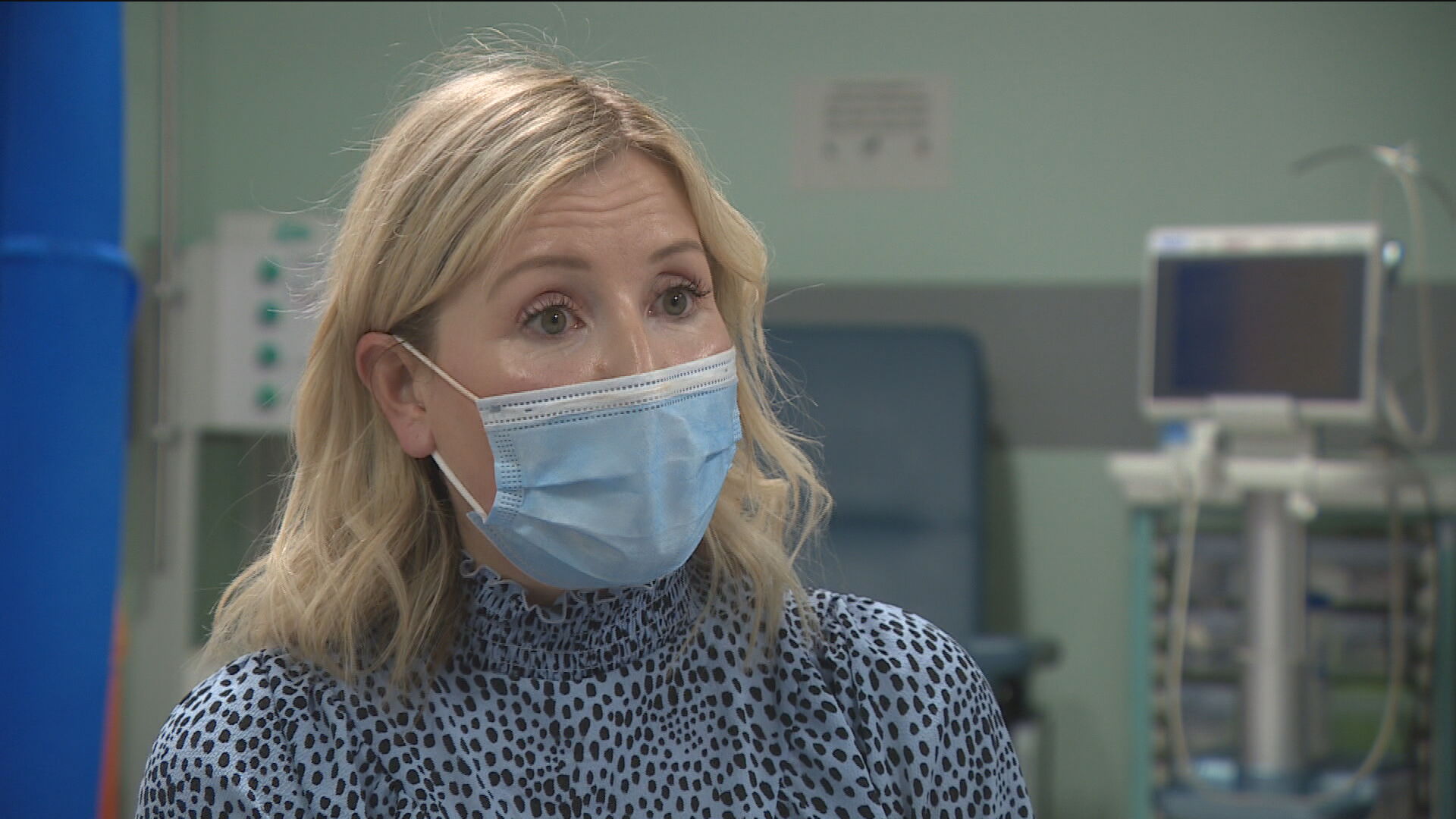 "In radiology in the last 10 years we have more than doubled the amount of examinations we perform within imaging for other health boards due to acquiring more equipment – so its gone from being a very small site to a large department."
The colorectal surgery department is a new addition to the Golden Jubilee, established last April.
Among the team is Andrew Renwick, consultant colorectal and general surgeon. He said: "Cancer cases have been given precedence but there are some patients – for example those who have need to have a stoma reversed – and they are usually the ones who have had to wait the longest.
"We usually try and reverse a stoma within six months. Unfortunately, some patients have had to wait several years. At the moment we have around 120 robotic procedures that have been carried out on this site and many more major operations in that time as well.
"Robotic procedures are a bit slower as it takes more time to do but overall it will save money eventually. We don't have people in hospital for long and if there were more beds available then hopefully we will be to get more people through."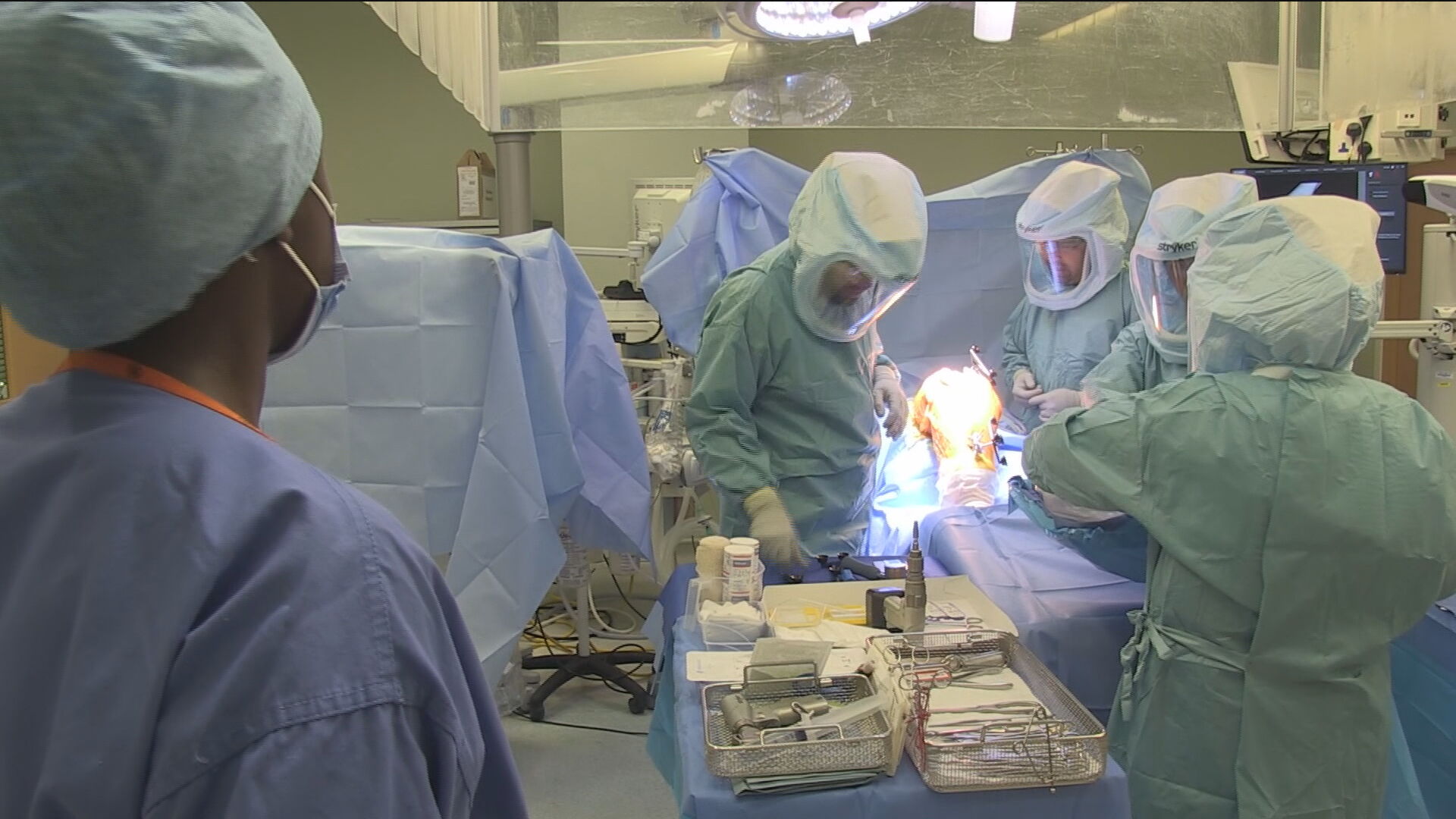 With real workforce gaps, NHS Golden Jubilee says it is actively trying to recruit more staff across all specialisms.
Its future ambitions include developing its training academy.
Professor Jann Gardner, chief executive of NHS Golden Jubilee: "As a national asset for NHS Scotland, we are extremely proud of how far this organisation has come in 20 years.
"Although it is good to celebrate the successes of the last 20 years, NHS Golden Jubilee has always been adaptable and focused on patient demands so we need to look forward and support the current challenges within our health service.
"During the pandemic we opened a new cardiac catheterisation lab and dedicated eye centre to treat more patients than ever before. Next year we will be opening our new surgical centre that will allow us to carry out more orthopaedic surgeries and scope procedures.
"We will also continue to collaborate with colleagues across health, social care, academia, and industry to increase access to care, reduce health inequalities, widen employment routes, redesign workforce roles, deploy health innovations and better ways of working faster. "