By Sharon Frew and Kevin Scott
The mother of a man killed in a fire at Cameron House hotel says she still needs answers about her son's death.
Jane Midgley told STV News she was determined to appeal a decision not to hold a fatal accident inquiry into the fatal blaze on the banks of Loch Lomond in December 2017.
Simon Midgley, 38, and his partner Richard Dyson, 32, died after a fire ripped through the five-star resort.
Earlier this month, Crown Counsel said there would be no fatal accident inquiry into the cause of the fire, reaching that decision following an investigation that led to two criminal convictions.
The hotel was fined for breaching health and safety laws, while a porter was given a community payback order.
Ms Midgley criticised the Crown Office and said a fatal accident inquiry was in the public interest.
She said: "I'm never going to get justice, but if we can save someone else's life by having this fatal accident inquiry I'll feel like I've done something.
"I've got to do something for the boys, I can't just put a full stop and end it.
"I look at his photograph every day and I say 'Simon, I'm going to fight for you'.
"(I'm determined) more than ever because I know if Simon was here, he would be saying 'mum, you've got to fight, you've got to stop this happening again'.
"This (fire) could have been stopped and it wasn't, they (Cameron House) just carried on and carried on and I don't just want recommendations – not many people go on recommendations.
"Things have got to be put in law and businesses have got to realise they can't get away with it through having other things to do."
Ms Midgley says she has never been able to properly grieve for her son, as she continues to seek face-to-face meetings with the Lord Advocate, fire chiefs and Cameron House officials.
She believes doors have been closed on her every time she has tried to get answers, adding that Crown Office officials told her a fatal accident inquiry was not in the public interest.
She said: "I was lost for words because once again I just thought 'after all these years, why did you ask for that meeting (with me), why did you want to know why I wanted a fatal accident inquiry?'.
"I didn't get my justice in the first place, and I know getting a fatal accident inquiry isn't getting justice but it's about looking after everybody else now, everybody else's future.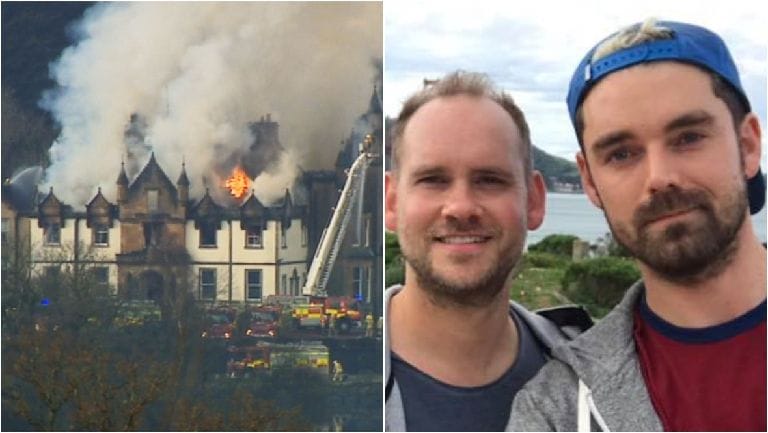 Earlier this year, the hotel's owner was fined £500,000 and Christopher O'Malley, a night porter who admitted breaching the Health and Safety at Work Act, was given a community payback order.
As a result, Crown Counsel said they were satisfied that the reasons for the fire had been established and that the circumstances of the deaths were publicly identified during the prosecution process.
A spokesperson for the Crown Office and Procurator Fiscal Service said: "The FAI decision was communicated to the families of Richard Dyson and Simon Midgley at meetings and both families were advised of their rights to request a review of the decision.
"The family of Mr Midgley have indicated they will exercise their rights to ask for a review of the decision not to hold a fatal accident inquiry into the deaths of Mr Midgley and Mr Dyson.
"Once that request has been received, the review will be conducted by Crown Counsel with no previous involvement in the matter.
"The families of Mr Midgley and Mr Dyson will be advised of the decision following the review."
As well as the decision not to hold a fatal accident inquiry, Ms Midgley said she was shocked at the fine handed out to the hotel's owners.
She said: "They could have got fined £750,000 but because they pleaded guilty a couple of days before, the sheriff gave them a reduction of £250,000.
"As a mum, you're never going to think you've got justice – so no fine, no jail sentence will ever be enough, but it just went from bad to worse – from all the failings to the individual just getting a community order, to Cameron House getting a fine but a massive reduction because they pleaded guilty.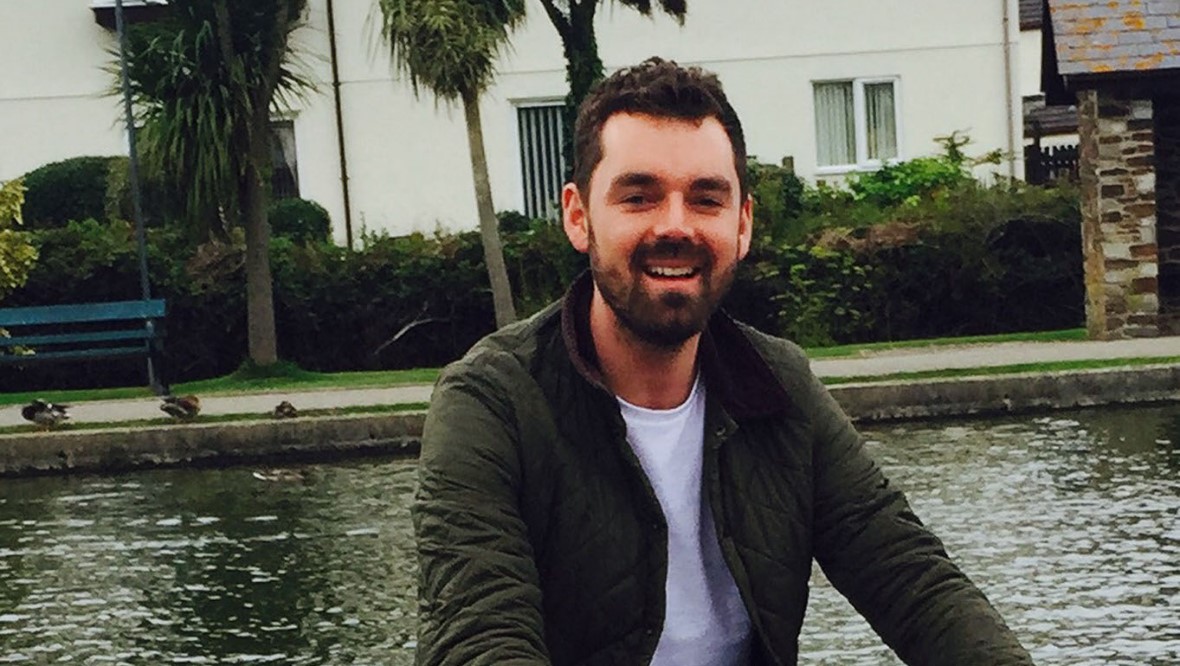 "What about Simon and Richard? What about my Simon? (I'm) lost for words. Every time I read through the narratives, every time I think back to what happened in that court case, I can't understand or I just think it's all so unfair and it's heartbreaking.
"I have so many questions and obviously now I'm not allowed to ask them until after the review of the fatal accident inquiry, but I think people need to know of all the failings, of everything, and I think people will be totally shocked.
"Any parent that has lost a son, or a daughter, or anybody in that kind of situation, would not be able to understand how they could get away with all these failings – and they were massive failings."
How did the fire start?
The fire that ripped through five-star Cameron House at around 6.40am on December 18, 2017, was started after ashes were left in a cupboard.
More than 200 guests were evacuated from the building, including a family of two adults and a child who were rescued from the second-floor.
Dumbarton Sheriff Court heard how O'Malley emptied ashes and embers from an open fire in the main reception into a plastic bag before putting them in a cupboard.
Firefighters arrived at the hotel by 6.51am. However, they later had to withdraw from the building as it was showing signs of structural instability.
The fire was not brought under control until the early hours of December 19.
'Simon was my rock'
Ms Midgley told STV News she has seen the CCTV footage of the ashes being placed in the cupboard, saying that it broke her heart.
"I knew about the ashes in the cupboard for quite a while, but that's all I knew because I did ask repeatedly 'what do you mean, ashes in a cupboard?' but it wasn't till we came to the court case that we found out all the failings," she said.
"Why has nobody gone 'where do we put these ashes?' and I do believe it's because a lot of people that work for businesses like that are scared to put a complaint in or they think 'I'll leave it for someone else, I don't want to cause trouble', but it happened and it took two young, happy, healthy lives away for no reason at all.
"Simon was my rock. Both boys were so loving, kind and caring – they didn't have a bad bone in their body.
"Everybody that met them always said what wonderful people they were and they were just in the prime of life – they were just enjoying life and wanted to look after everybody.
"It was in their nature and, gone, just like that… they had so many dreams for the future.
"I've never known such a pain and it never goes away. Even three-and-a-half years later, the pain is just as hard as it was on day one."