A fire at a luxury Scottish hotel which claimed the lives of two men could have been prevented if more "robust working practices" around the disposal of ash were introduced by its owners.
Simon Midgley, 32, and his partner Richard Dyson, 38, from London, died in the blaze at the five-star Cameron House on the banks of Loch Lomond on December 18, 2017 when a night porter emptied embers into a polythene bag and placed it in a cupboard which contained combustibles including kindling and newspapers.
Christopher O'Malley was given a Community Payback Order over the incident at Dumbarton Sheriff Court in January 2021 but a fatal accident inquiry (FAI) has concluded its owners failed to introduce a "clear system of work for the safe cleaning and removal of ash from the open fires".
Operator Cameron House Resort (Loch Lomond) Ltd, which was fined £500,000 over the fire, were also cited for failing to train staff on night-time evacuation drills and not installing a sprinkler system to extinguish flames.
The inquiry, which revealed its findings on Wednesday, also recommends all historic buildings being converted into hotel premises in the future should have "active fire suppression systems" installed before they are greenlit to open.
The hotel's current resort director, Andy Roger, said the facility had been rebuilt "to the highest safety standards" and all staff were "fully trained" in fire safety procedures.
Sheriff Thomas McCartney determined that the cause of the fire was the placing of hot ash in the store near the reception at the hotel in Balloch.
The 122-page report detailed a litany of failures with evacuation and fire safety procedures ranging from the "presence of combustibles within the concierge cupboard" to the "delay in obtaining a guest list there was a delay in carrying out an accurate roll call".
It also recommends the Scottish Fire and Rescue Service (SFRS) reduce time limits between safety audits and inspections for similar properties in the future.
Sheriff McCartney wrote: "Precautions which could reasonably have been taken which might realistically have resulted in the deaths or the accident resulting in the deaths being avoided have been identified.
"There were a number of defects in systems of working which contributed to the accident resulting in the deaths and also a number of other facts which are relevant to the circumstances of the deaths.
"The Crown and the Participants in their submissions offered condolences to the families of Mr Midgley and Mr Dyson. I wish to conclude by expressing the deepest sympathies and condolences of the Court to both families."
'Couple tried to smash window with picture frame'
The hotel's night manager Darren Robinson told the court he activated a full fire alarm at around 6.40am on the morning of the fire and dialled 999 seconds later.
O'Malley opened the concierge cupboard moments earlier to find smoke and flamed leaping from the storage space, prompting the evacuation of around 200 guests to the Boat House restaurant.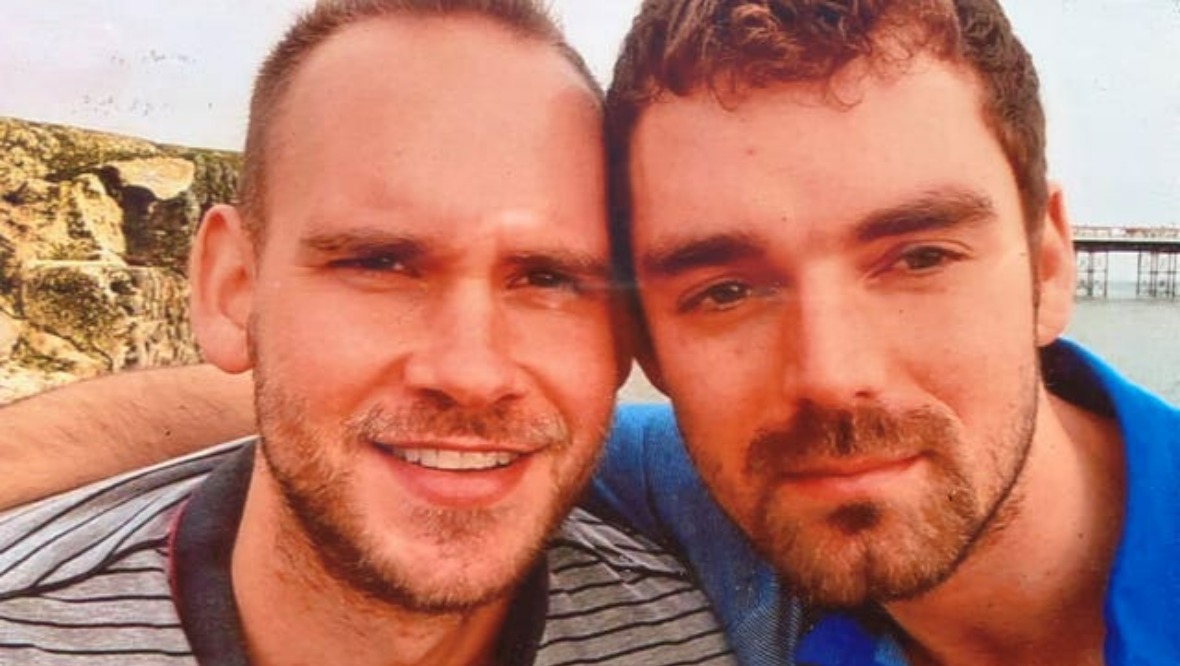 Some guests were physically prevented from rushing back inside to help a family and their baby out of the burning building.
But Mr Robinson later discovered he had left without accessing a copy of the hotel's guest list.
Upstairs, Midgley and Dyson were attempting to use a picture frame to smash their way through a double glazed window, according to an initial assessment by fire investigator Gary Love.
He later estimated around 75% over the hotel building was damaged by the fire.
The pair were discovered with wounds on their arms having attempted to break through the glass to no avail.
TV producer Dyson and PR firm owner Midgley died from inhalation of smoke and fire gases, according to forensic pathologist Dr Julie McAdam.
A coroner in England later determined the pair had been killed unlawfully.
The inquiry got under way in August after initial requests for a probe were denied.
Mr Roger added: "The publication of the inquiry's report is an important milestone for everyone involved, and especially for the Midgley and Dyson families, who lost their loved ones.
"In all our dealings with them over the past five years, they have borne their grief with great bravery and dignity."
'Historic hotels should have sprinkler systems'
The sheriff's recommendations come just days after a fire in at a hotel in Perth claimed the lives of three people.
Donna Janse Van Rensburg, 44, and Sharon McLean, 47, both from Aberdeen, and Keith Russell, 38, originally from Edinburgh died when a blaze ripped through the New County Hotel just after 5am on Monday, January 6.
The building had no sprinkler system installed, but that may now be mandated in all new conversions of historic buildings to hotels if the Scottish Government carries forward guidance issued in the report.
Sheriff McCartney wrote that "all owners or operators of hotels or similar sleeping accommodation in Scotland should have in place up to date and robust procedures, informed by an assessment of risks, to ensure that ash from open fires in hotels is removed and disposed of in a safe manner".
He also stated that drills should be put in place to ensure night staff have "experience" of evacuation procedures.
Mr Roger said: "We have gone to enormous lengths to ensure that Cameron House was rebuilt to the most exacting fire safety standards possible, combined with intensive staff training.
"We will now review the inquiry's report in detail to see what further lessons can be learned."
Meanwhile, the Scottish Government has been recommended to "constitute an expert working group to more fully explore the special risks which existing hotels and similar premises may pose," while SFRS bosses have been told they should "should reduce the time period between a fire safety audit inspection and the issue of a written outcome report".
SFRS interim deputy chief officer, Stuart Stevens, said: "We accept the recommendations highlighted in the report and will continue to work with the Scottish Government and other key partners to implement and build on any measures to enhance community safety.
"This has clearly been a complex and detailed process and we hope that our submission to the inquiry has helped to provide some answers.
"We extend our deepest sympathies to the families and friends of Richard Dyson and Simon Midgley and all of those affected by this tragedy."