A Fatal Accident Inquiry will be held into the deaths of two men following a fatal fire at Cameron House Hotel.
Richard Dyson, 32, and Simon Midgley, 38, died after a blaze ripped through the five-star Loch Lomond resort in December 2017.
The fire was started after ashes were left in a cupboard by a staff member and more than 200 guests had to be evacuated from the building.
Earlier this year, the hotel's owner was fined £500,000 and Christopher O'Malley, a night porter who admitted breaching the Health and Safety at Work Act, was given a community payback order.
In April, the Crown Office announced that an FAI would not go ahead, stating it was "satisfied that the reasons for this tragedy have been established".
However following an appeal from Jane Midgley – the mother of Mr Midgley who was killed alongside his partner – the Crown reviewed this decision and now say a FAI will go ahead.
A spokesperson for the Crown Office and Procurator Fiscal Service said: "This was a devastating fire which caused two deaths and put the lives of many others at risk.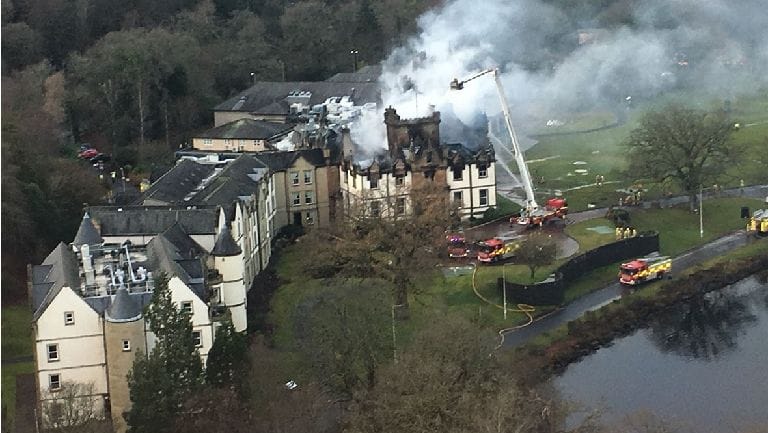 "During two prosecutions, information on the causes and circumstances of the deaths of Mr Midgley and Mr Dyson were presented in court.
"Meaningful changes have been made and lessons have been learned from the events.
"Nonetheless, a review by independent Crown Counsel with no previous involvement in this case has concluded that there are wider public interest issues around the safety of guests and building fire safety which ought to feature in a Fatal Accident Inquiry.
"The Procurator Fiscal has now started work to initiate this inquiry and there are a number of legal steps which must be taken before it can commence.
"The detailed work carried out in the preparation of the prosecutions will be invaluable in this process.
"The families will be kept informed of what will happen next."
Earlier this year Mrs Midgley told STV News she was determined to appeal a decision not to hold a fatal accident inquiry into the fatal blaze.
She said: "I'm never going to get justice, but if we can save someone else's life by having this fatal accident inquiry I'll feel like I've done something.
"I've got to do something for the boys, I can't just put a full stop and end it.
"I look at his photograph every day and I say 'Simon, I'm going to fight for you'.
"(I'm determined) more than ever because I know if Simon was here, he would be saying 'mum, you've got to fight, you've got to stop this happening again'.
"This (fire) could have been stopped and it wasn't, they (Cameron House) just carried on and carried on and I don't just want recommendations – not many people go on recommendations.
"Things have got to be put in law and businesses have got to realise they can't get away with it through having other things to do."