The boss of ferry operator CalMac has said he is willing to consider alternative set-ups for building new vessels.
CalMac currently works alongside the Scottish Government agency CMAL and Transport Scotland to commission new ferries.
However, two vessels being built at the Ferguson Marine yard in Port Glasgow have suffered long delays and massive cost overruns.
Chief executive Robbie Drummond said: "I think it's fair to say that the system as a whole has not worked as well as people would have liked.
"We are absolutely committed to working with Transport Scotland and CMAL to find the best structure to give islanders the service they really deserve.
"When CalMac operated as a whole, we built and procured and launched ferries very successfully.
"I think there is different models you can look at. We are going to work really hard with Transport Scotland and CMAL to find what is the best model."
The life expectancy of CalMac ferries is between 25-30 years.
One of them, the Caledonian Isles, which serves the Arran route, is now in its 30th year and currently undergoing its annual service at a dry dock in Greenock.
Engineers have found that it needs extra work and a projected final bill of £1m is now likely to burst through the £2m mark.
Richard Colley, head of technical operations at CalMac, said: "We came in with a planned spend of around £120,000 on steelwork, but we've actually more than doubled that.
"We have found more wastage than expected, so we have had to replace that steel, and that cost has been significantly impacting the total spend."
Ferries fiasco
The spiralling cost of the two vessels under construction at Ferguson is the subject of a probe by the Scottish Parliament's public audit committee, which is expected to report next month.
The ferries were due to be completed by 2018, but have been delayed until at least 2023 at a cost of more than £300m – three times the initial £97m contract value.
In a recent interview with STV News, the former minister who awarded the contract, Derek Mackay, admitted that the procurement arrangements were not fit for purpose.
Ex-justice secretary Kenny MacAskill then called for the abolition of the procurement agency CMAL, describing it as "a job-creation scheme for corporate types that is failing communities in Scotland".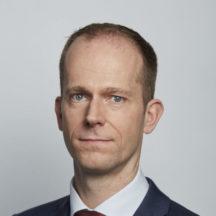 More than a third of the CalMac fleet is over 30 years old and some parts have become obsolete.
That means when something goes wrong, tracking down spare parts can be challenging.
Keeping these ageing vessels in service therefore requires increasing investment.
Two weeks after arriving in the dry dock, it is still not clear when the Caledonian Isles will return to service.
As each day passes costs continue to mount – as does frustration among islanders.