Three tiny meerkat pups have been born at Blair Drummond Safari and Adventure Park, named after iconic rappers.
Born to first-time parents Cardi B and Biggie, the delightful pups are the first to be born at the park for five years.
In honour of their parents' rapper names, the team at Blair Drummond have continued the theme.
The three pups have been named Busta, Missy and Emmie – short for Eminem.
The animals, known for their strong social bonds, are born blind, deaf and nearly bald.
They are kept underground, safe from predators following their mum's two-and-a-half month pregnancy.
For their first ten days of life their eyes and ears remain closed until they are old enough to start exploring their surroundings.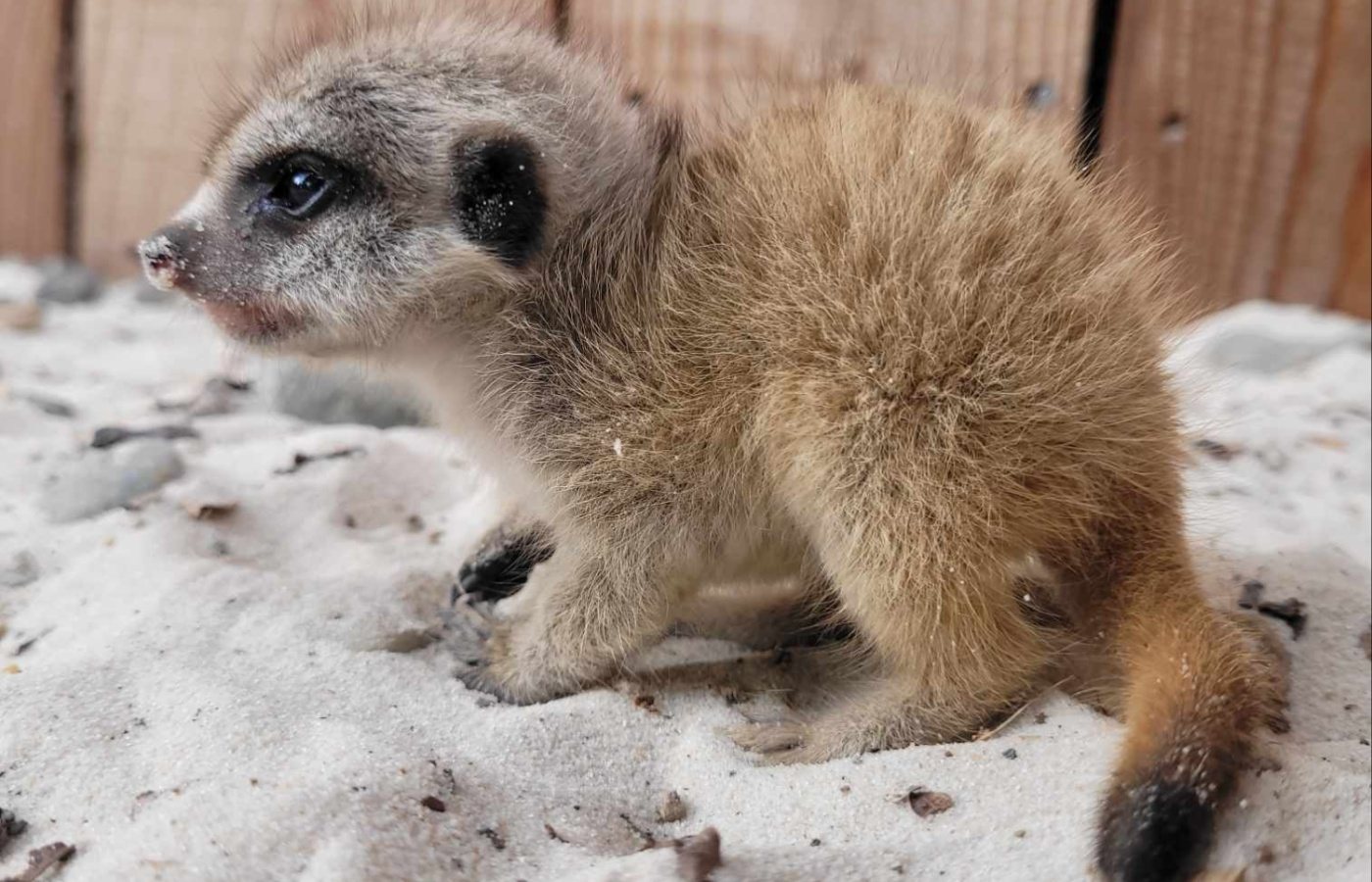 Under the protective care of their parents, they continue to grow and flourish until they gradually venture beyond the burrow's confines at three weeks old.
They reach a key milestone at four to six weeks of age when they begin to experiment with solid foods.
By sixteen weeks, these pups transform into self-sufficient individuals.
Carolyn Booth, the dedicated Pets Farm team leader, said: "Our pups emerged from their den on the 11th of August, so we estimate that they are just over a month old.
"We had been hearing some little squeaks from the burrow in the weeks prior, so we were hopeful that some pups were on the way. As the pups begin to explore their surroundings, we can see that they are growing more confident by the day."
For those eager to catch a glimpse of the new editions to the park, regular 'pupdates' will be posted on the park's social media platforms. Find out more information here.