It has just gone past 5pm on Halloween night in Barrhead.
Darkness has fallen and the traffic is building on Main Street as people make their way home from work.
But that is proving problematic for residents of the town's Auchenback estate, which is not being served by local bus operator McGill's for the fifth night in a row.
The company instructed drivers plying two routes – the 3 and the 51/51A – not to enter the estate between 5pm and 5am each day due to a wave of anti-social behaviour.
Greenock-based bus firm McGill's say three of its buses have been put out of service after being attacked by youngsters throwing projectiles in the Auchenback estate.
'Throwing missiles, such as bricks, at a bus is incredibly dangerous. Someone could be hit directly – as they have been recently'

Ralph Roberts, CEO of McGill's Group
As a result, buses won't serve the area until the firm is satisfied it can keep staff and customers safe.
The situation is causing concern among residents with one woman asking: "How long is this going to go on for?"
Another resident said he "wasn't happy at all with this nonsense" as he now either has to walk home from work or take a taxi from Barrhead's Main Street.
Brian Connelly, 76, is the chairperson of Auchenback Active, which runs a community hall in the area. He has lived there for 60 years.
Speaking to STV News over a cup of tea in the centre, he asked: "Where are the parents? They must know their kids are running riot. It's a sin that so many people are inconvenienced by so little."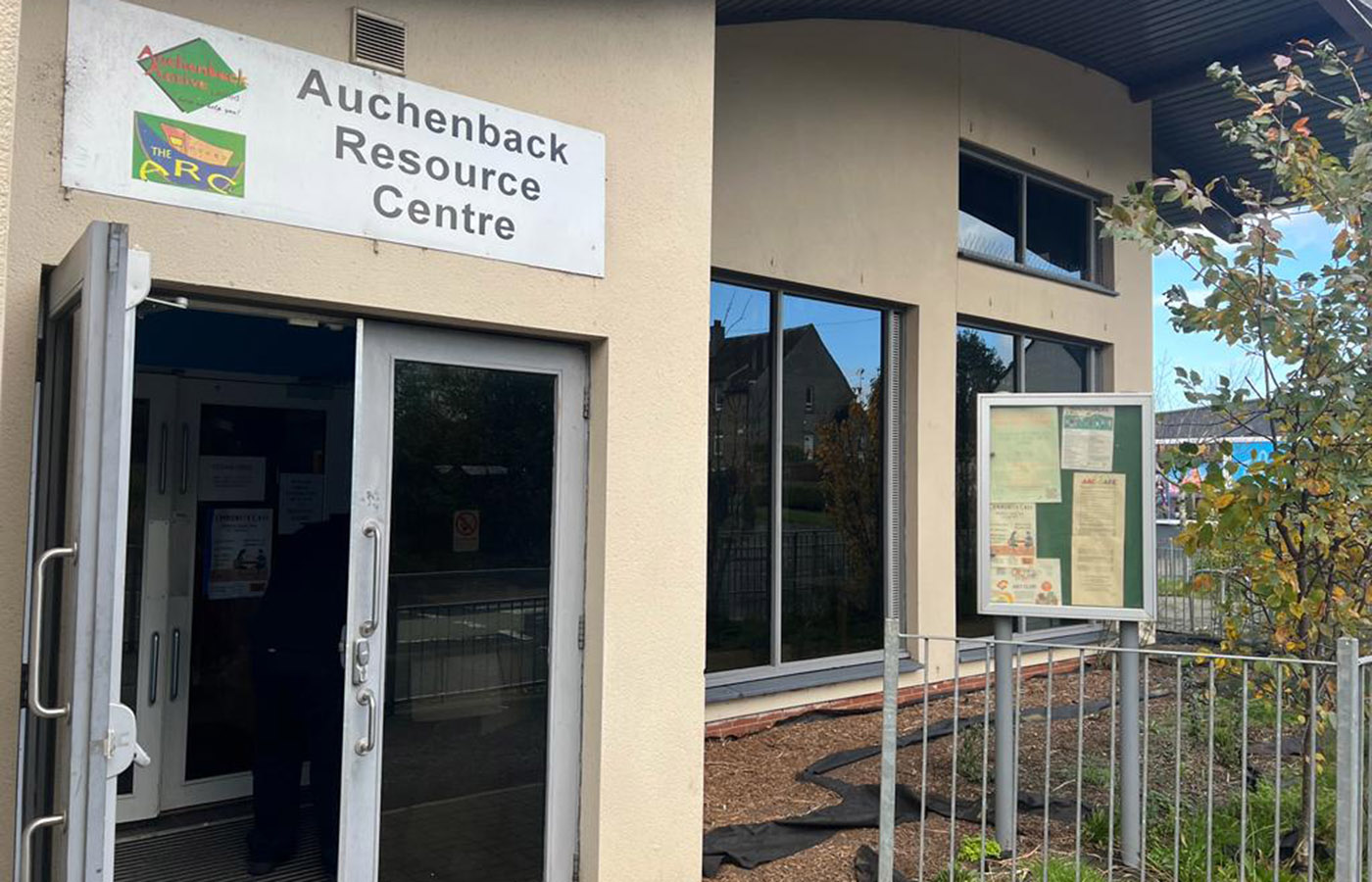 He added: "Everybody here is a volunteer – the guy on the desk lives up the hill in Neilston and he has to pay for a taxi to get home as there are no buses when he finishes at 10pm. Another volunteer's son can't get back home from his job in Glasgow city centre.
"It's been happening for a while, teens running riot at the Asda on Main Street. Now they're throwing rocks at the buses here. It's just the tip of the iceberg and you can't just put it all down to boredom.
"We have something on here every night of the week. I don't blame McGill's for pulling services – they have brand new electric buses that are being damaged.
"There are about 5,000 to 6,000 people living in Auchenback and they're being seriously inconvenienced by half a dozen bad ones, it's getting out of hand.
"There used to be a lot of employment in Barrhead with the copper works and the Saunders & Connor factory – now it's really just the big Tesco, it's more of a commuter area now."
It is unclear when Auchenback residents will start to see normal services resume, with McGill's keeping the situation under review.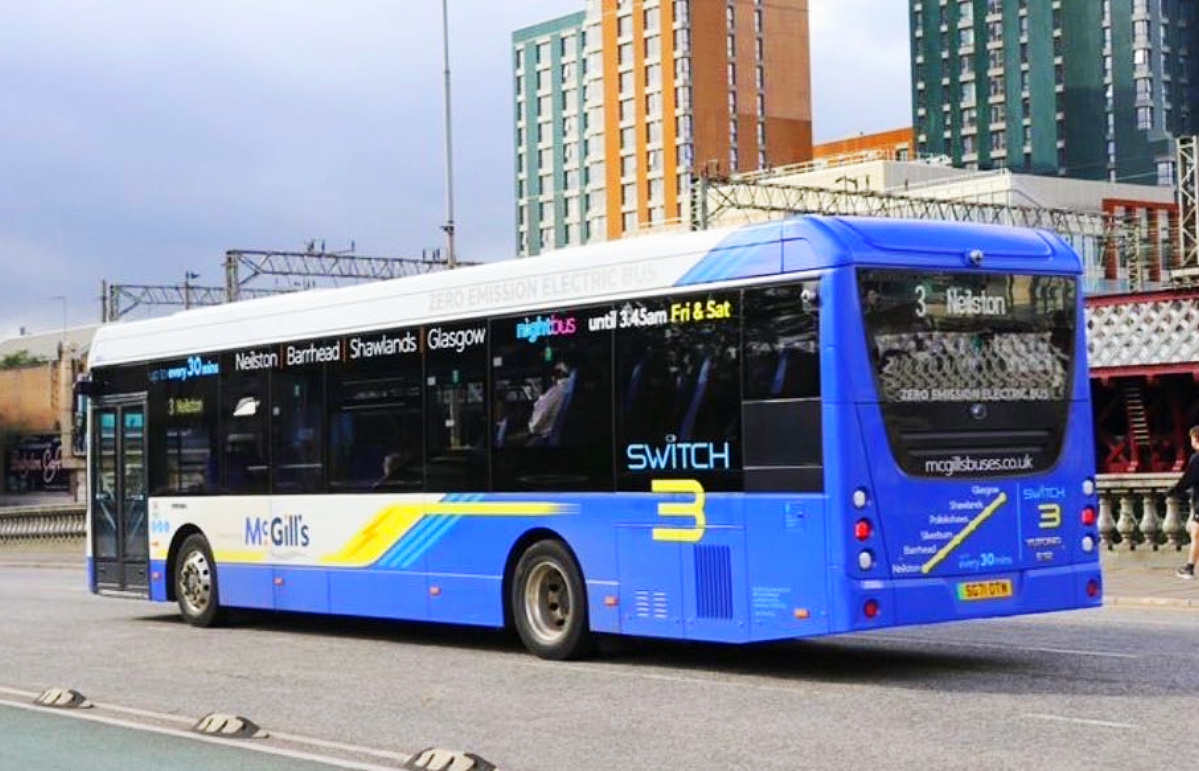 Ralph Roberts, CEO of McGill's Group, said: "Our primary concern is for the safety of our staff and customers.
"Throwing missiles, such as bricks, at a bus is incredibly dangerous. Someone could be hit directly – as they have been recently – or a driver could be forced to swerve, leading to an even more serious incident.
"We have alerted Police Scotland to the issues but due to manpower problems they have had limited ability to assist.
"We will keep this situation under review as our operational teams liaise with Police Scotland and the local community. We will reinstate the original route providing we can keep staff and customers safe.
"To deliver our vital public service, we need law and order to prevail."
Chris Lunday, an SNP councillor for Barrhead, Liboside and Uplawmoor, described the attacks as "a very concerning situation".
He said: "McGills drivers' should not feel in danger when they are going to work and I have been made aware of incidences where their vehicles have been targeted.
"I am also concerned about accessibility and the suspension of services after 5pm is really worrying particularly for those living in Auchenback.
"There needs to be a joined-up approach by all stakeholders to try to resolve the antisocial behaviour issues in Barrhead. I will be looking into what can be done to improve the situation."
Police Scotland has called on parents, guardians and members of the local community to help them identify those responsible for the attacks.
Local community policing officer Steven Wallace said: "In recent weeks, there have been a number of bus windows smashed by youths in the area. There have been no reports of anyone being injured.
"We have been liaising with McGill's buses and our partner agencies to address these issues and officers are carrying out additional patrols in the affected areas to reassure the public and trace those responsible.
"We urge parents, guardians and the local communities to support us. If you see this type of behaviour, or youths congregating at bus stops and causing a disturbance, then please report it to us at the time so that we can investigate."
"Information can be passed to officers through 101 quoting reference number 2329 of Sunday, 29 October 2023."
The problems in Barrhead come just months after another bus operator, First Bus, said they had taken advice from Police Scotland to potentially withdraw services from 6pm within the Pollok area of Glasgow.
That decision was made after a "significant increase" in anti-social behaviour on the service.
STV News is now on WhatsApp
Get all the latest news from around the country
Follow STV News
Follow STV News on WhatsApp
Scan the QR code on your mobile device for all the latest news from around the country