The doors to Glasgow's Burrell Collection will reopen to the public on Tuesday, March 29 after a six-year refurbishment costing £68m.
More than 2000 pieces will be on display in 24 galleries spanning three floors, many of which have never been showcased before.
William Burrell's impressive, eclectic collection of everything from tapestries to rare China is housed in the award-winning Burrell building, in the heart of Pollok Country Park.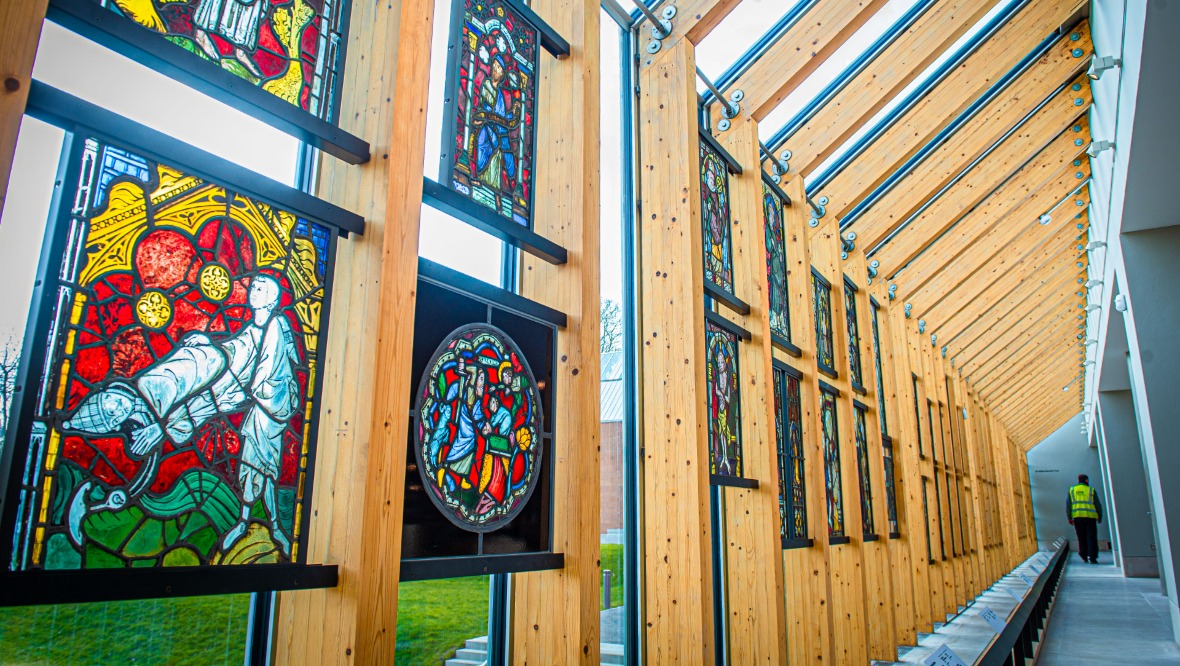 The building itself has been revamped to make it greener, more accessible, and easier to navigate for the millions of visitors it hopes to attract.
As well as new digital exhibits and interactive elements, there's a shop and well-stocked café.
Scotland Tonight was given a sneak preview ahead of the opening, and got to meet some of the people behind the Burrell.
Laura Bauld, curator
Laura grew up in Glasgow and fondly remembers running around the corridors of the Burrell Collection and Kelvingrove Art Gallery as a child.
Now working in the Burrell, it's her dream come true and, in curating the current exhibition, she was keen to ensure she stayed true to William Burrell's vision of his items being a gift to the people of Glasgow.
"This was one man's collection: 9000 objects, over 75 years of his life," Laura said. "It's an extraordinary achievement. The first thing he ever bought, aged 15, was a painting. His father gave him a few shillings for a cricket bat and wasn't very impressed when he came back with a painting…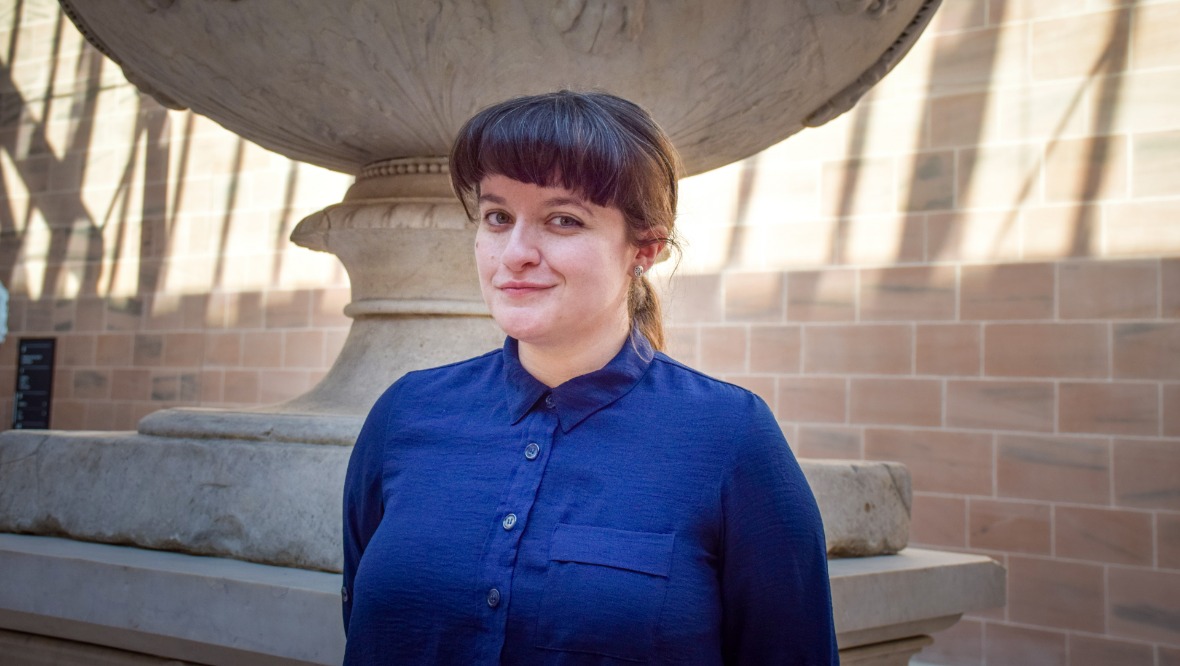 "Burrell had a real passion for art. He ran a shipping company in Glasgow and used the profits to buy amazing art to decorate his home.
"What we see today as part of a museum collection, for Burrell was part of his drawing room, his dining room.
"He had tapestries on the wall, Islamic carpets and a sculpture in every nook and cranny.
"In 1944, he decided to gift this collection to Glasgow, so it's probably one of the best and most generous gifts the city has ever received.
"I sometimes think 'Would William Burrell like this? Would he be happy'. At the end of the day, I think he would be delighted to know his collection is being looked after, his legacy remains and it's still here for the people of Glasgow, which was his ultimate goal."
Rosemary Watt, former Keeper
Rosemary held the esteemed position of Keeper of the Burrell, introducing the likes of Princess Anne and the Queen Mother to the museum over the years.
Now retired, the Burrell will forever have a special place in her heart, but what does she make of the new look? We joined her as she saw it for the first time.
"It's still Burrell. It's still got its heart, it's still got its soul, but it's revealed so much more now," she said.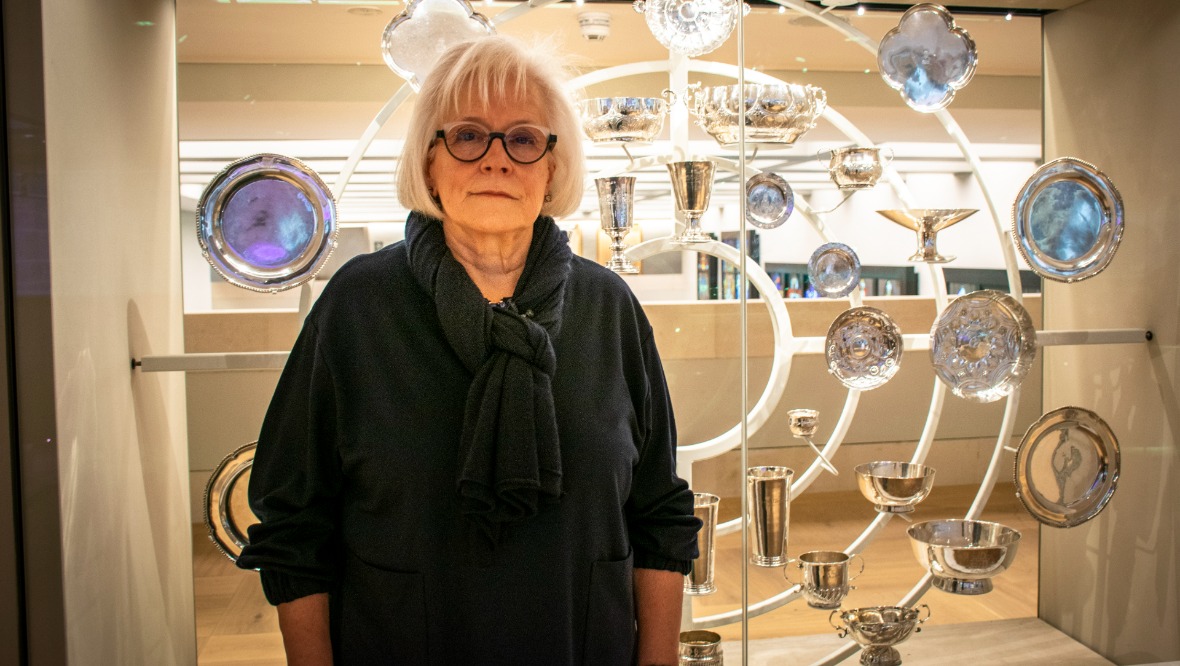 "It was both a privilege and a pleasure to work here and there were moments of high drama with the roof, which I am delighted to see sorted.
"This glorious building has an atmosphere of its own which they have retained and it's very special. I love it to bits."
Margaret Anderson, volunteer guide
If you've ever visited the Burrell, chances are you may have met Margaret Anderson as she is the longest-serving volunteer guide, with more than 38 years of service.
Ahead of returning to duty, she regaled us with stories of her time in the museum and revealed that it wasn't exactly love at first sight.
"Before it even started, I used to walk a pram through Pollok Park and I was absolutely disgusted when I first came across a building site and thought they were ruining my park," she said.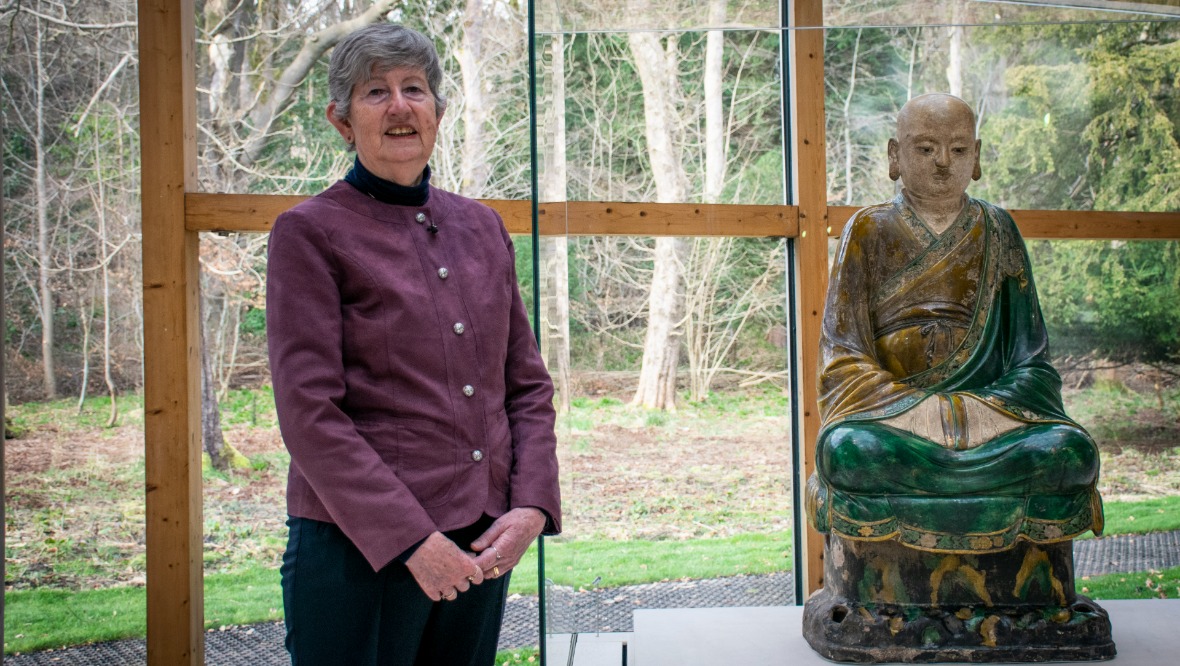 "If anyone had told me I would then spend half my life with the Burrell, I wouldn't have believed them.
"There's just so much to see and so many different things. I knew very little about art or art history when I joined, but I said on my application form 'I'm willing to learn' and I have loved doing just that – it's very exciting.
"One tour I did was for the author Sidney Sheldon and his wife, and we came to a Fantin-Latour – a wonderful flower painting – and she turned to him and said 'Gee honey, isn't that just like our Fantin-Latour?'. I don't live with the kind of people that have Fantin-Latours, so that was quite something."
Duncan Dornon, head of museums at Glasgow Life
Duncan Dornon has many museums to oversee, but hopes the revival of the Burrell Collection will benefit Glasgow, Scotland and beyond.
"Burrell was the first major project that heralded that reinvention of Glasgow through its cultural assets in the 1980s," he said.
"We've positioned the Burrell to do that again post-pandemic, so in 2022 it will hopefully help to drive footfall back into the city and re-establish our visitor economy.
"On average, every Glaswegian visits a gallery or museum two-and-a-half times a year, so I think it's a hugely important collection. For the second time, this collection and this building can be made to work for Glasgow and the whole of Scotland."
David Scott, digital media manager at Glasgow Life
One of the key elements at the new-look Burrell Collection is more than 70 digital and interactive displays.
With everything from the ability to shape wooden items using a virtual chisel, to giant screens highlighting some of the more intricate works and the stories behind them, the man responsible for this new element to Burrell is David Scott.
"Digital here is very audience focused," he said. "Everything here is for everybody, but every single piece has an audience.
"I think digital really lowers the barrier between a visitor and an object. There's digital here for younger visitors, for under fives. There's digital here for adults and specialists and there's digital here for family groups.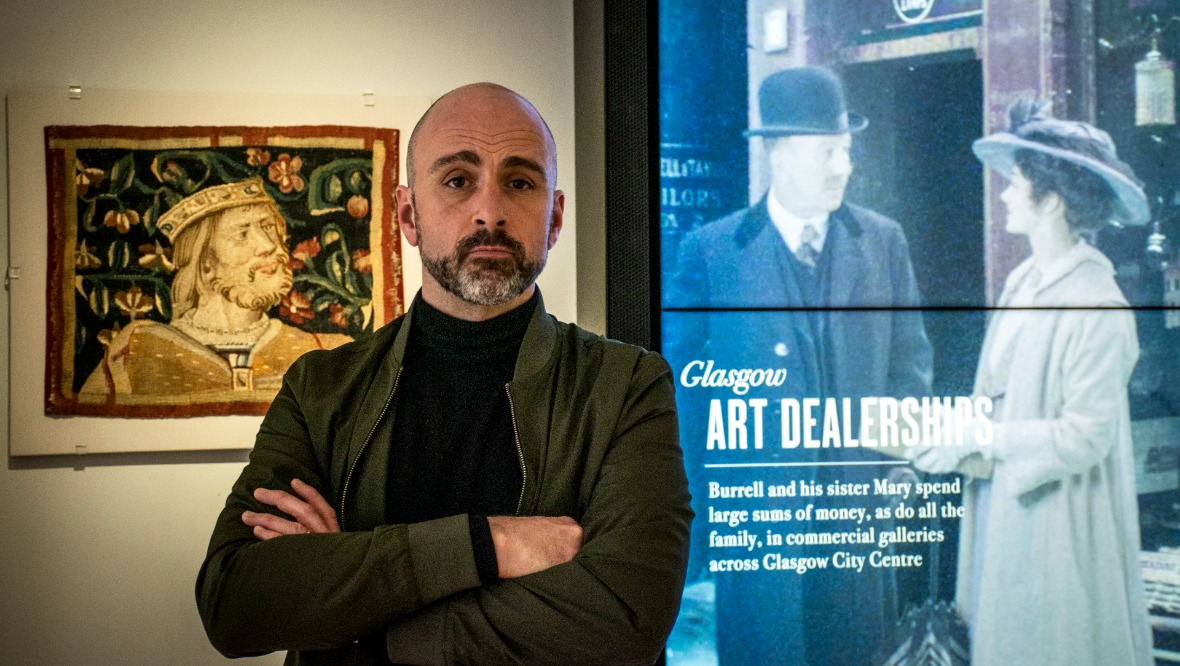 "From documentary films to hands-on interactive games, digital labels and then big 'wow' video screens and video walls.
"Digital can greatly increase access to the collection. From emotional access to physical access to intellectual access, we are giving people a way to access the collection from a perspective that is familiar to them. It's respectful to the collection."
Scotland Tonight is on STV and the STV Player at 8.30pm on Thursday, March 24.
STV News is now on WhatsApp
Get all the latest news from around the country
Follow STV News
Follow STV News on WhatsApp
Scan the QR code on your mobile device for all the latest news from around the country