The brother of a Scottish Sikh man facing the death penalty in India over "arbitrary" terror charges has warned the UK Government are running out of time to save his life.
Jagtar Johal Singh was abducted by 15 plain clothes police officers and bundled into the back of an unmarked car weeks after his wedding in Punjab almost five years ago and has remained in detention ever since.
The 31-year-old, who had travelled to the area for his wedding, has since been subjected to acts of torture in an attempt to coerce a confession of his part in a terror plot against right wing Hindu leaders, according to a United Nations report.
Mr Johal, known as Jaggi, has now been formally charged with one of six conspiracy to commit murder charges, however brother Gurpreet said the accusation was simply an effort by the Indian authorities to prove a case could be made.
However, he said the UK Government was "dragging its heels" in pursuing his release with counterparts in India, adding the family had heard nothing from foreign secretary – and current Tory leadership candidate – Liz Truss since a meeting on June 9.
"If Jaggi had actually done anything, he would already have faced the death penalty," Gurpreet told STV News.
"We met with Liz Truss on the ninth of June, that was the last time we heard anything. It is extremely frustrating, she is going into a leadership debate with no action on an issue that could result in the death of a British citizen.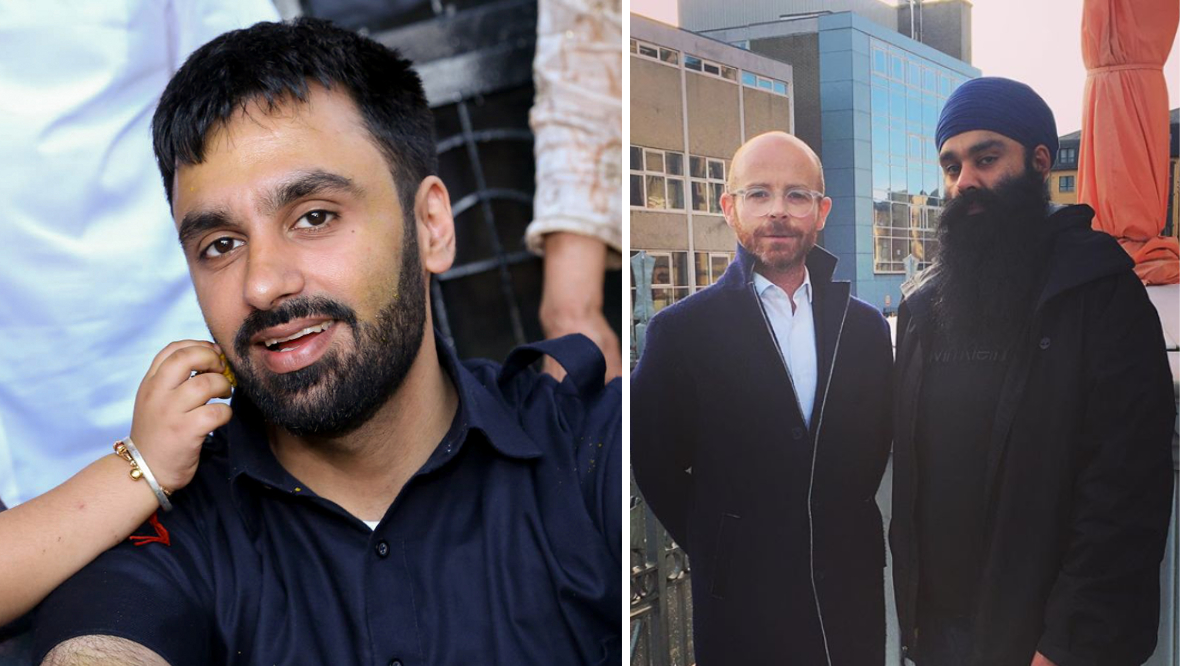 "Whoever wins, whether it is Truss or Sunak, they need to show leadership. They say they are ready to be leaders of this country, but if they can't protect one of its citizens, how can they protect the whole country?"
His brother believes he was arrested because he had been an outspoken activist for Sikhs in India and had written about the bloody anti-Sikh pogroms in 1984.
Mr Johal faces charges that he was involved with a group that murdered several Hindu leaders as part of the Khalistan Liberation Front (KLF).
STV News previously saw evidence of what Jagtar's legal team said is a handwritten letter from shortly after his arrest in November 2017.
The letter details allegations of torture during interrogations including having electric shocks administered through crocodile clips on his genitals.
The Indian authorities deny the allegations and have said there is no evidence of mistreatment.
"We've had limited conversations with him over the past four-and-a-half years," Gurpreet said.
"It is heartbreaking, as a brother who cannot speak to him, for his wife who had only been married to him for two weeks and for my children, who miss their uncle.
"We need action, we need something to happen now, we cannot afford any more delays."
Human rights investigators at the UN said his detention had no legal basis, despite the Indian authorities' claims his detention was based on "sufficient prosecutable evidence".
A report added Mr Johal's detention without trial was "on discriminatory grounds, owing to his status as a human rights defender and based on his political activism, religious faith and opinions."
SNP MP Martin Docherty-Hughes, who has been supporting Jagtar's family in Dumbarton since 2017, has described his constituent's case as "a clear travesty of justice".
"It's incredible that it's taken 1727 days to get to the point we're at, given the serious concerns about Jagtar's torture, mistreatment, and coerced confession whilst imprisoned in India," he said.
"Jaggi needs to be back with his family in Dumbarton, and I can only hope for the continued good name of the Indian legal system and democratic process that this clear travesty of justice is put right."
A foreign office spokesperson said: "We consistently raise our concerns about Mr Johal's case with the Government of India, including his allegations of torture and mistreatment and his right to a fair trial."
STV News is now on WhatsApp
Get all the latest news from around the country
Follow STV News
Follow STV News on WhatsApp
Scan the QR code on your mobile device for all the latest news from around the country