Two sisters are being threatened with eviction from the home they lived in with their mother just weeks after she died from cancer.
Law student Brogan Webb was devastated to learn her mother Angela was diagnosed with terminal lung cancer four months ago.
She gave up university and moved out of student accommodation to return home to care for her sick mother at their flat in Glasgow, but she passed away three weeks ago.
"She was funny, the funniest person I've ever met. Really strong, really strong. She was a fighter," Brogan recalls.
As well as coping with the sudden loss, the 23-year-old began the overwhelming task of sorting her mother's affairs.
She called to see if rent was due on their flat and was shocked to discover that she and her 21-year-old sister Taylor were going to be evicted.
"This time last month, my sister, my mum and I were in this living room sitting on these couches watching the TV, and less than a month later my mum is gone and my house is gone," she told STV News.
"There's no words to explain what it does to you mentally. I was completely taken aback. I had no idea. She made this house a home, the four walls themselves aren't the home.
"It doesn't bother us that we have to move. What bothers us is the timeframe we've been given and the way in which Sanctuary Housing have handled this."
Although the family added Taylor's name to the tenancy agreement in December, Sanctuary Housing said this doesn't meet the legal requirement of 12 months as a named tenant, and they have no legal right to stay.
Brogan said: "Housing with compassion isn't an impossible task, it's run by people. You expect to be able to obtain advice and to be met with compassion and empathy for a situation where you're grieving the worst loss you can ever imagine.
"Instead we were met with a shrug of the shoulders and 'you have two weeks'.
Paul Sweeney MSP has been helping the family, and told STV News: "Housing associations are meant to take a more personal approach. At the end of the day, the tenants are the members of the housing association.
"Brogan and her family have lived here their whole lives. Surely that counts for something? They were living in student accommodation, that was always going to be temporary.
"So the idea of using that as a basis to evict them from the house they've lived in for years is so hard hearted. Particularly just days after their mother has died so prematurely and so tragically."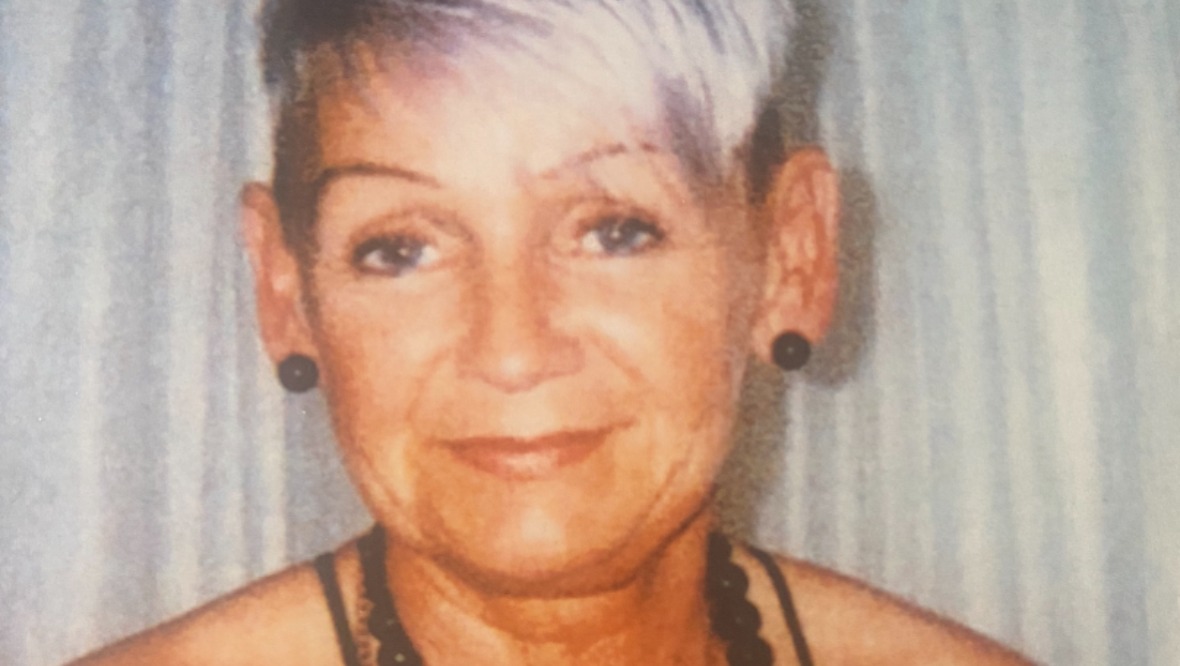 In a statement, Sanctuary Housing said: "We are very sorry for the loss the family have suffered and understand this is an extremely sad time.
"While there is a huge demand for properties in Glasgow, which means it is extremely important this home is offered to a family in need of three-bedrooms as soon as possible, we appreciate Ms Webb's exceptional circumstances and will work with her to agree an extended timescale for the property to be vacated.
"We will also provide further support by offering advice on the alternative housing options that are available."
Government legislation around succession states that for an individual to be eligible, the property has to be their only and principal home, meaning they physically reside there, for at least 12 months immediately prior to the death of the tenant.
Brogan says she understands that there are families who need the space more, but wants the housing association to help them secure a permanent home as soon as possible first.
"I would actually rather that this house was given to someone who needed it more and we can live in a smaller house," she said.
"That's not a problem but they haven't offered anything other than me applying, by using an application form, for middle market renting properties around the corner.
"But that is an 'if' and there's a caveat to that. So if they decide 'no, there's a more qualified candidate', that's me and Taylor back on the streets."
Brogan hopes once she gets somewhere permanent to live, she can help others in a similar situation through her work at charity Refuweegee.
Then she can begin the process of grieving the loss of her mum.