A huge swan caused chaos on a busy Glasgow road on Friday afternoon after it was believed to have escaped from the Forth and Clyde canal.
The brazen bird waddled on to Maryhill Road, blocking traffic in both directions.
Passers-by attempted to coax the swan away from disgruntled drivers with a tempting trail of bread but it pointedly refused to budge.
Instead, it mocked motorists by taking the time to groom itself in the window of a nearby McDonald's as lengthy tailbacks developed.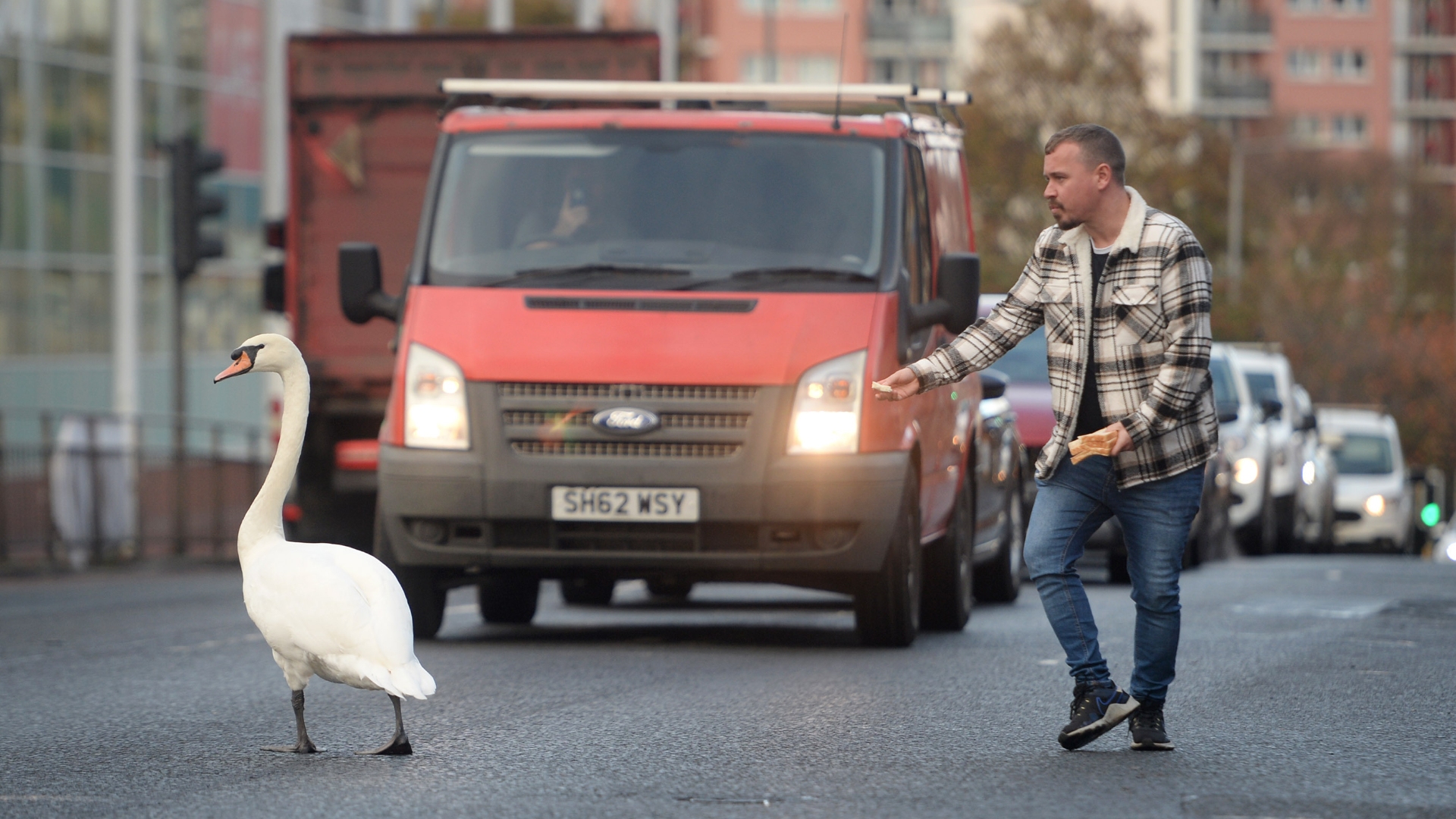 It wasn't long until brave police officers arrived on the scene and escorted the troublemaking bird to a nearby canal using bread.
But heroically, it was a Scottish SPCA officer who grabbed the swan to get him in the canal and out of harm's way.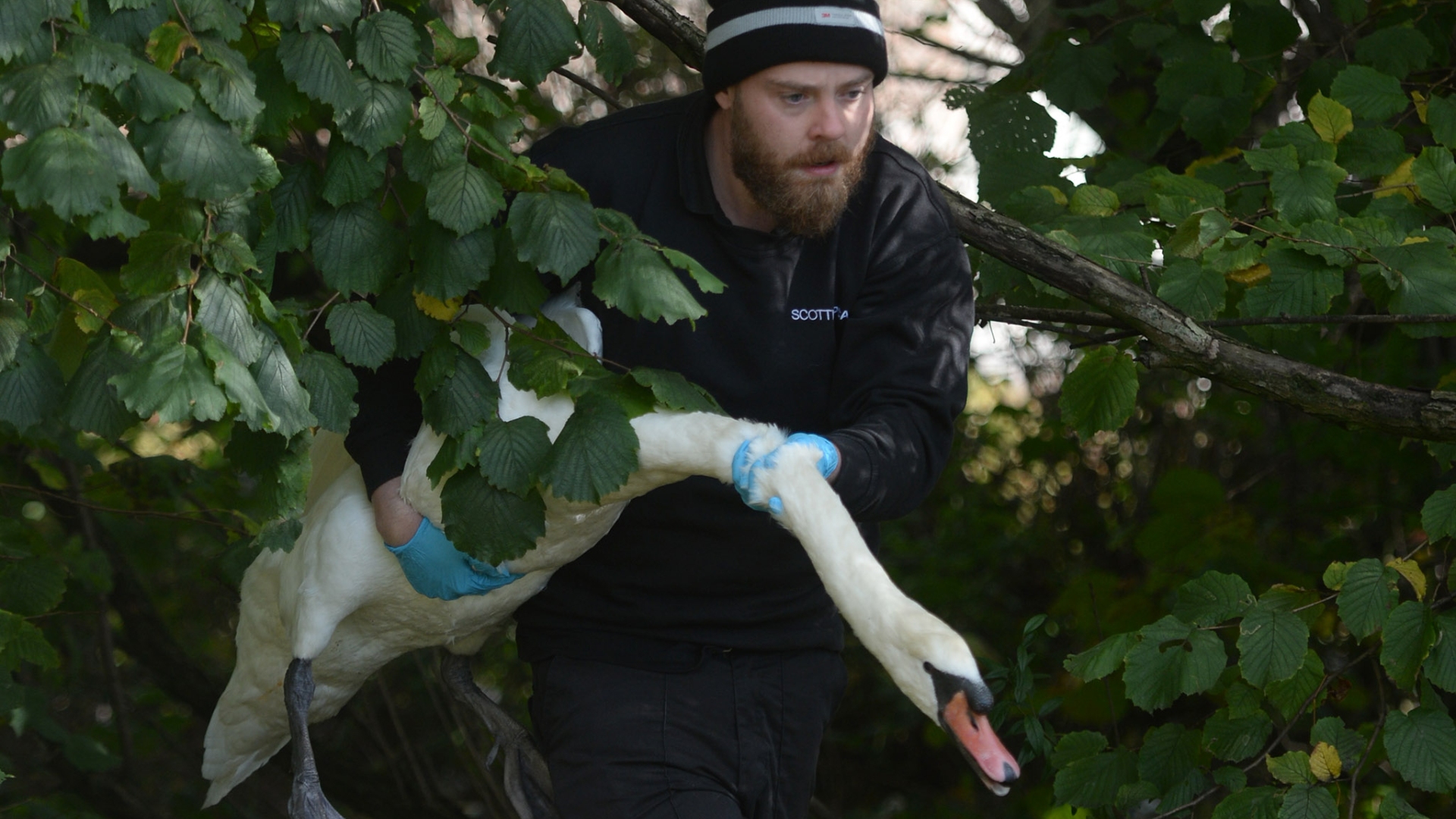 Eyewitness James Roberts, from Glasgow said: "It didn't have a care in the world. He was waddling along very slowly. He wasn't scared of anyone or the traffic and didn't seem to notice he was holding up traffic.
"It was very funny. Two guys were pretty brave trying to coax him away from the road but he wasn't budging. He even stopped to groom himself and look at McDonalds.
"Eventually a brave police officer walked him up another road to a canal. He was a very large bird, so I was not going to approach him."