Two boys smashed their way into a church and tried to set it on fire as it was being prepared for a funeral.
The vandals were caught in the act and chased away by a priest before they were able to send the church up in flames.
However, one of the items they managed to set on fire was a book where the church kept the names of "our beloved dead". Although not completely destroyed, it will have to be replaced.
Police are now investigating the housebreaking, which happened at around 2.45pm on Tuesday at St Gregory's Catholic Church in Glasgow's Wyndford.
A spokesperson for the church said a team of volunteers helped to clean up the mess so as a funeral service could go ahead later that day.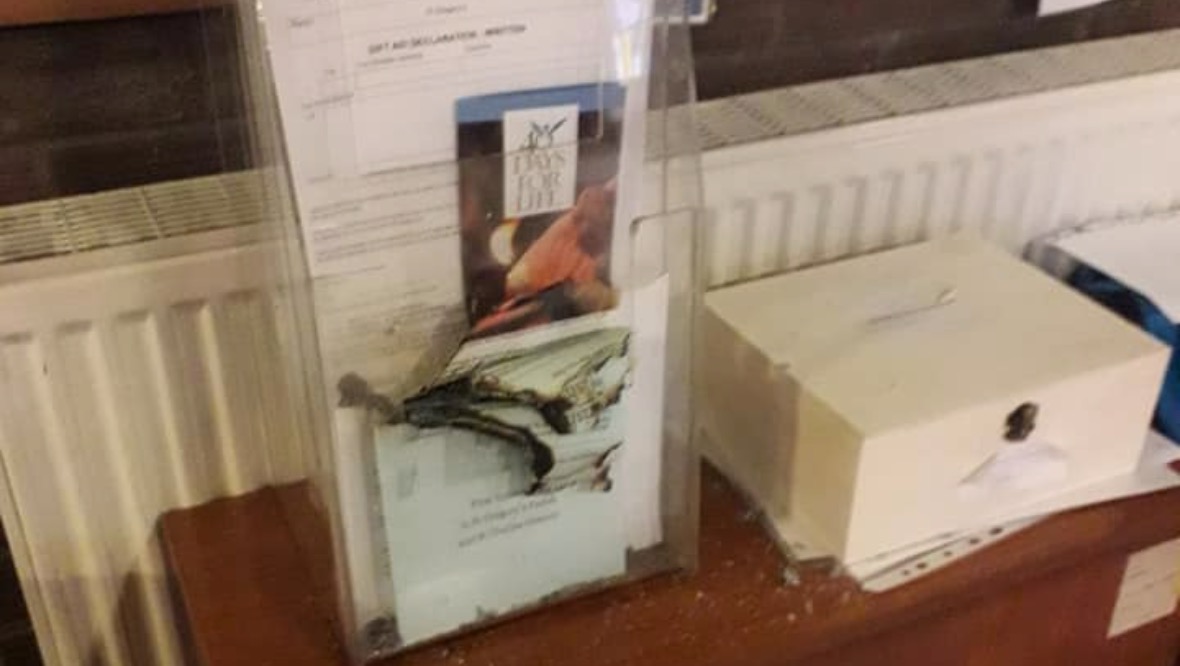 In a statement, they said: "Two youths broke into the church [on Tuesday] afternoon, destroying one of the windows into the side chapel.
"Attempts were made to set fires, thankfully unsuccessfully.
"Fr Allan chased them off just before 3pm and they ran along Wyndford Road.
"Nothing was stolen, but some acts of vandalism were done inside the church."
The church is now awaiting stained glass experts to provide quotes to repair or replace the broken window.
The first suspect, who is believed to be around 12 to 13-years-old, was said to be 5ft 4in, slim, and had short dark hair. He was wearing black trousers, a white shirt and had a black backpack.
The second suspect, who was around 4ft 8in, was wearing a black hoodie with the hood up and black trousers.
The pair were last seen running off in the direction of the Wyndford estate.
Detective constable Peter Lagan, from Maryhill CID, said: "I am appealing for anyone who was near to St Gregory's Church on Tuesday afternoon, and either saw two male youths breaking in or running away, to please get in touch.
"I would also urge any motorists with dashcams who were in the vicinity to check their footage in case they have captured anything which could be of significance."
If you have any information, call 101 or Crimestoppers anonymously on 0800 555 111.