A mum has told of her shock after Lewis Capaldi answered her prayers and sent a personalised message to her teenage daughter.
Lisa Devine, from Blantyre, was determined to reach the singer after her 15-year-old daughter Erin Brown fell in love with his music in 2017.
Erin, who was born with cerebral palsy, had never taken an interest in music before hearing the Bathgate-born star.
Lisa said Capaldi's songs have helped with the development of her speech and vocabulary.
In a special birthday message to Erin, Capaldi said: "I wanted to do this video to wish you a very happy birthday. I hear you're a fan of my music so thank you very much for that and hopefully I'll see you soon."
Speaking to STV News about the video message, Lisa said: "It all started last year when I decided to see if I could get a message to Lewis.
"Erin has loved his music for a long, long time and had never really taken an interest in music until she heard his songs.
"She is scared of loud noises and so we could never really take her to one of his concerts."
Lisa reached out to fan pages on Facebook and started a campaign to reach the singer.
"I had two nights without sleep but I was determined", she said.
When Capaldi made the video Lisa said she was "blown away".
She said: "It's hard to believe. He is promoting his album just now and took the time to do this."
Lisa also organised a cardboard cut out of the singer to surprise Erin in the garden.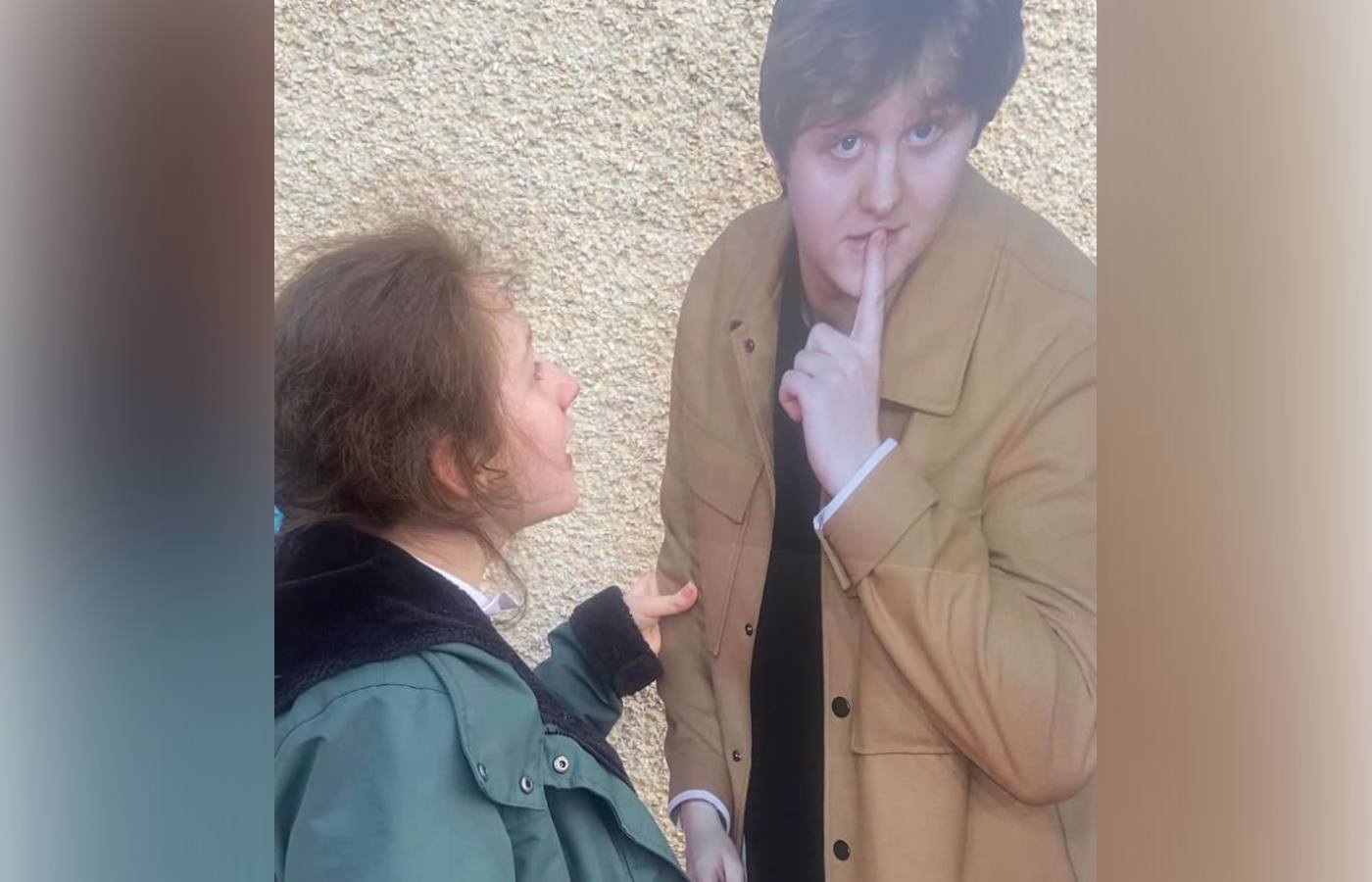 Speaking of Erin's condition, Lisa described her daughter as a "trouper" who "instantly cheers you up" with her positive spirit.
She said: "She has lived with cerebral palsy all her life and when she was born we didn't know what to expect.
"But at every step she has beaten the odds, her mobility has come on amazingly, she is just incredible."
She added: "We're all just so ecstatic with Lewis, it just shows what kind of person he is."
Erin's favourite Capaldi song is Before You Go which Lisa said she sings in the morning as she gets ready for school.
The teen attends Rutherglen High School's ASN unit where her teachers and classmates all know about her passion for Capaldi's music.
Lisa said: "They are all so happy for her as they've seen how much she loves him."