A wildlife charity is calling for urgent action to tackle avian flu in Scotland, describing the situation as a "national emergency".
Dave Sexton, from RSPB Scotland, said the outbreaks were devastating for seabirds and that he was becoming increasingly concerned about species on and around Mull.
There have been no confirmed cases on the island, but tourists have been banned from the nearby Treshnish Isles in a bid to curb the outbreak.
"We're getting more and more birds washing up, seabirds mostly, and we really need the government to develop a national wild bird response plan," he said.
"It's not good enough to say we can't do anything. It feels pretty helpless when there are dead and dying birds around, but there are things we can do."
Mr Sexton recently found dead white-tailed eagle chicks in a nest on Mull. He is still awaiting the test results, but suspects avian flu.
He said: "White-tailed eagles are great scavengers and they'll sit up in a tree and watch, and if they see something dead on the shoreline like the gannet, like gulls or something struggling at sea, that's an easy meal for them.
"They're going in, taking the sea birds and taking them back to the nests to feed their chicks."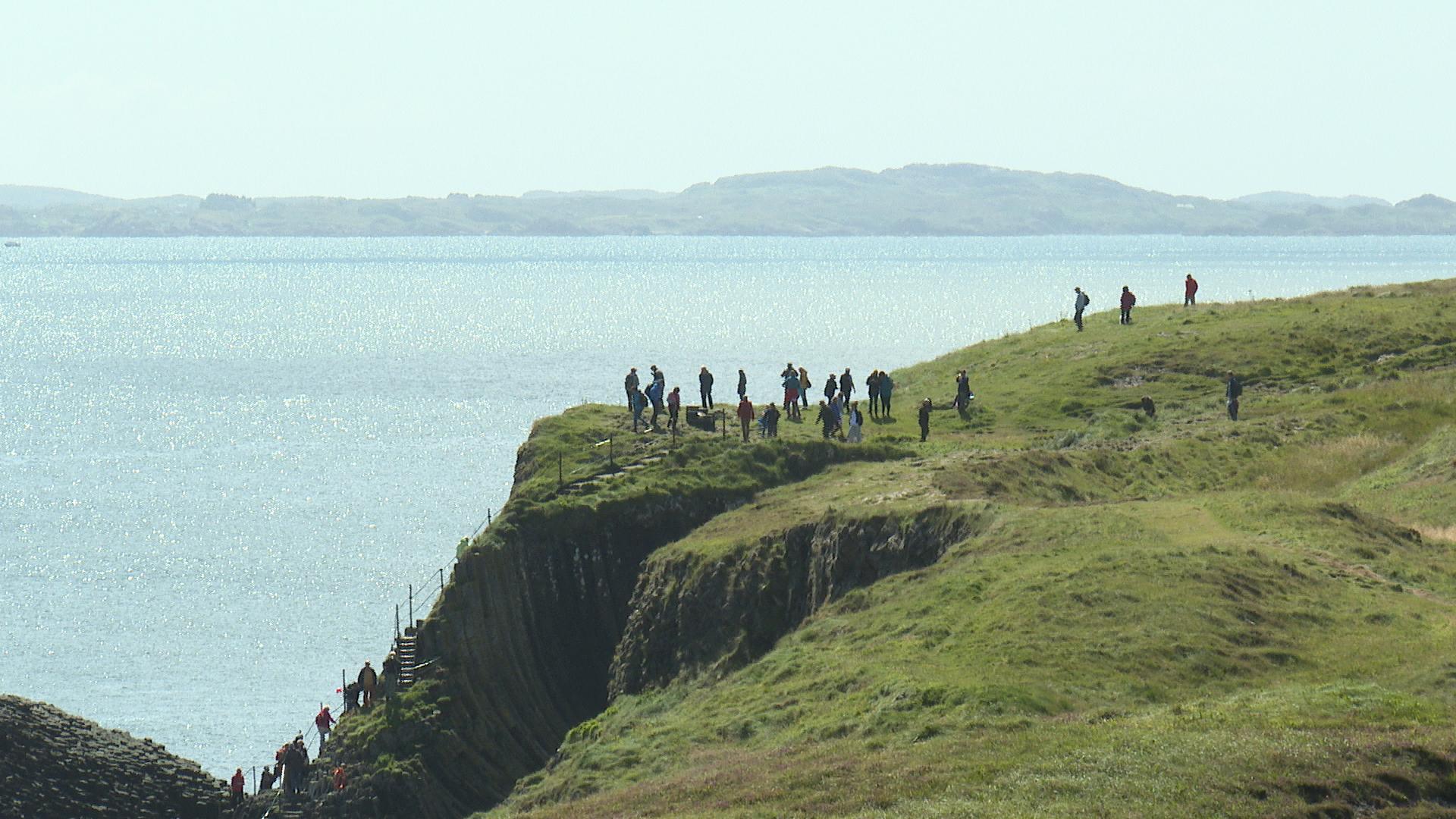 Staff Tours, a seabird sightseeing company which runs daily trips to the Treshnish Isles and Staffa, has made changes to accommodate the tourism ban.
Paul Mackinnon, who works on the boats, said he was concerned about the next breeding season.
He said: "A big highlight of the trip is getting ashore on the Treshnish Isles to spend a few hours with the puffins, so going forward it would be a big worry.
"Another big issue is the decline in the amount of birds that we're seeing.
"We're hopeful it's going to be a one off and by next April we'll be good to go back ashore in the Treshnish Isles, because it'll be a big loss if people couldn't get out there to see the wonderful birds."
The public has been urged not to approach any birds that are found dead or dying as well as keeping dogs away from them.
A Scottish Government spokesperson said: "The Scottish Government is taking the situation very seriously and is working with partner organisations to monitor and respond to the situation where action can be taken, recognising the importance of communication and coordination in preparedness and response.
"The newly established HPAI task force set up by NatureScot will coordinate activity to monitor and respond to the current HPAI outbreak which is impacting wild bird populations in Scotland."