Glasgow residents and unions are urging the city council to take action to solve a bin collection crisis.
Figures from April to December of last year show 20,423 bin collections were missed.
In the city centre's Garnethill, a residents group say the lack of collections has caused problems with rat infestation.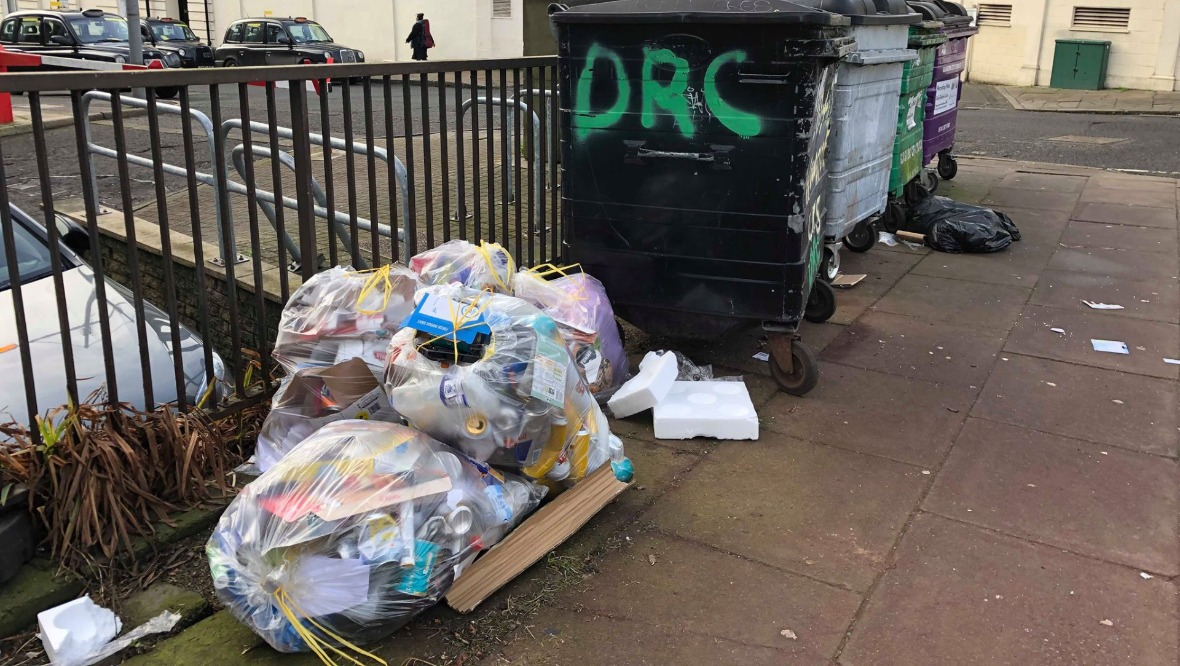 William Beckett, from Garnethill Neighbourhood Watch, said: "We had a food waste bin that was not collected for five months – it's gone beyond a joke.
"At the moment we have roughly 20 to 22 households affected by infestation.
"Some people think the infestation is from the fire at the Glasgow School of Art, but due to the fact the bins are not getting collected it's only enhancing the infestation."
In 2018/19 bin collectors missed, on average, 14.4 days through sick leave, more than the previous two years.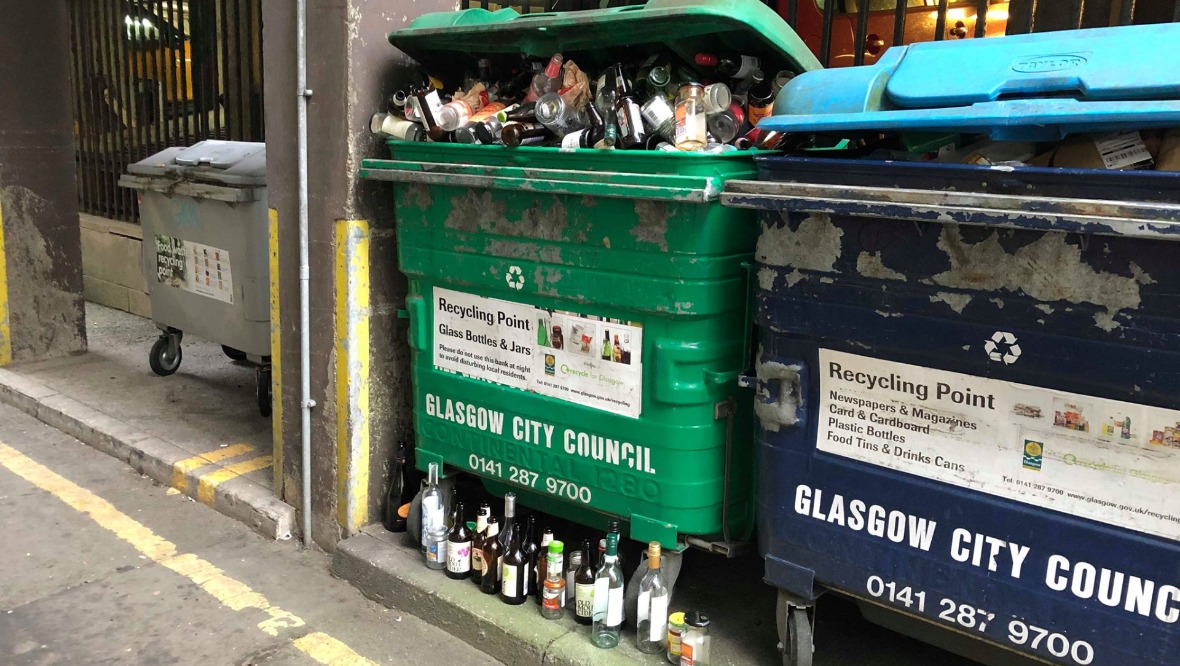 GMB Scotland, the union that represents collectors, believes workers deserve better.
Rhea Wolfson, GMB Scotland organiser, said: "Glasgow's a disaster and this is putting a huge strain on the workers.
"They have to do so much more, just to crisis-manage the situation."
George Lavery from Living Rent – a tenant union – added: "There are several areas across Glasgow that is facing horrendous issues with bins overflowing.
"The impact can't be understated on people's mental health and physical wellbeing, when they are surrounded by an environment that produces pests."
A council spokesman responded: "Our teams work hard to provide over 20 million household waste collections in Glasgow each year and over 99% are completed satisfactorily.
"Given the scale of the operation, there will be occasions when bin collections are missed due to a variety of factors, with access to bin courts a relatively common issue.
"But residents and businesses must also play their part by ensuring waste is always disposed of in the appropriate manner."