A bus driver from Glasgow has had an emotional reunion with a passenger whose life he saved.
Billy Bell, 59, has been driving buses in Glasgow for more than a decade, but the first aid training he learnt as a lifeguard meant he was able to save the life of his passenger John McCann after he suffered a cardiac arrest.
John was travelling to meet friends for a game of tennis when he suddenly collapsed on board the Number 57 bus.
"I'm a fairly active guy, I'd just retired, I'd packed my bag with all my tennis gear and my cycling gear and I jogged to the bus, put my mask on… And that's the last thing I remember," the 63-year-old said.
That's when bus driver Billy stepped in, performing life-saving CPR for 35 minutes, until ambulance crews arrived.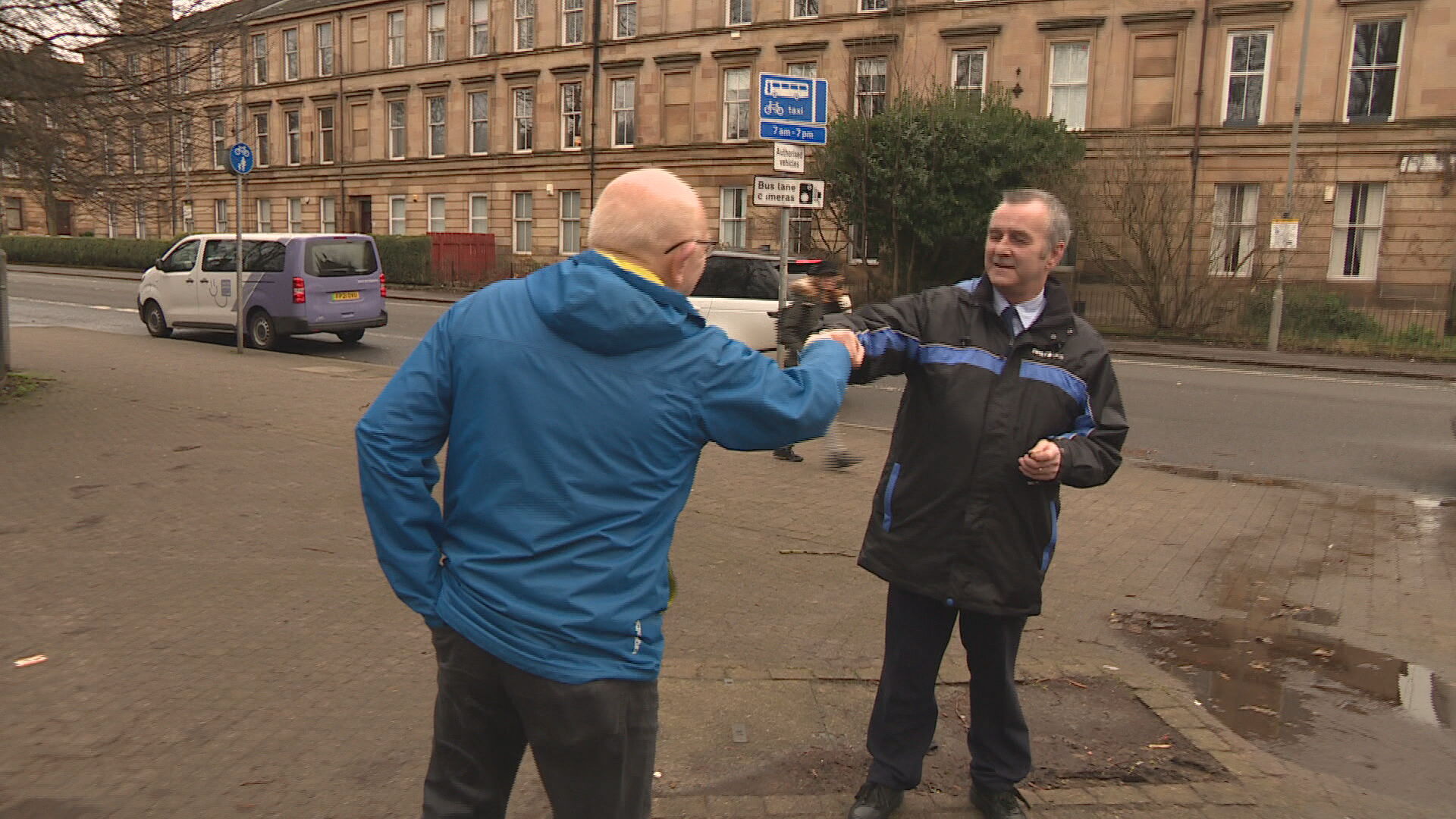 "I had just pulled into the bus stop when a girl came up to me and said 'I think one of your passengers has taken a funny turn'," said Billy.
"I kept speaking to John, trying to reassure him that he would be ok, but I could tell something was wrong. He was visibly in pain, moving in his chair, struggling to speak and breathe and was quickly getting worse.
"I got him into the recovery position, at which point he was no longer speaking and his lips were turning blue. I started CPR. The whole time I was trying to stay calm and focus on keeping him alive," he added.
According to the resuscitation council, fewer than one in ten people survive a cardiac arrest outside of hospital – making the story even more remarkable.
"I do think it's the best thing I've ever done," said Billy, who finished his run after the incident.
John added: "I'm an ordinary guy, you're an ordinary guy, but I hope what this shows people is that ordinary people can do extraordinary things."
After meeting for the first time, the pair are planning to stay in touch. But John's hoping for a far less eventful journey next time he's on the Number 57 and Billy's at the wheel.