For much of the pandemic, life behind the walls of Scotland's largest prison – Barlinnie in Glasgow – has been more cut off than ever before as the service deals with the challenges of the virus, drug use, rehabilitation and more.
Those challenges are being faced in a prison that's scheduled to close in less than four years' time.
I visited to look at life behind and beyond bars and was shown a high-definition full body scanner – the latest weapon in the fight against drugs in prisons.
It shows detailed X-rays of inmates' bodies, and it's stopped drugs entering several times in the last week. Illicit substances are big business behind bars. Restricting supply creates a safer environment.
The Barlinnie governor Michael Stoney told me: "It's a massive impact on the stability of the prison. Now staff are reporting the place is far easier to manage because they are dealing with more predictable days.
"They're not having to deal with emergency escorts, or not having to deal with people, or as many people, under the influence. It becomes a bit more manageable for them."
Sometimes, when dealing with problems, the simplest solutions are the best. Whereas criminals would previously lace letters with drugs that could be smoked or ingested, inmates now get photocopies instead of the real thing.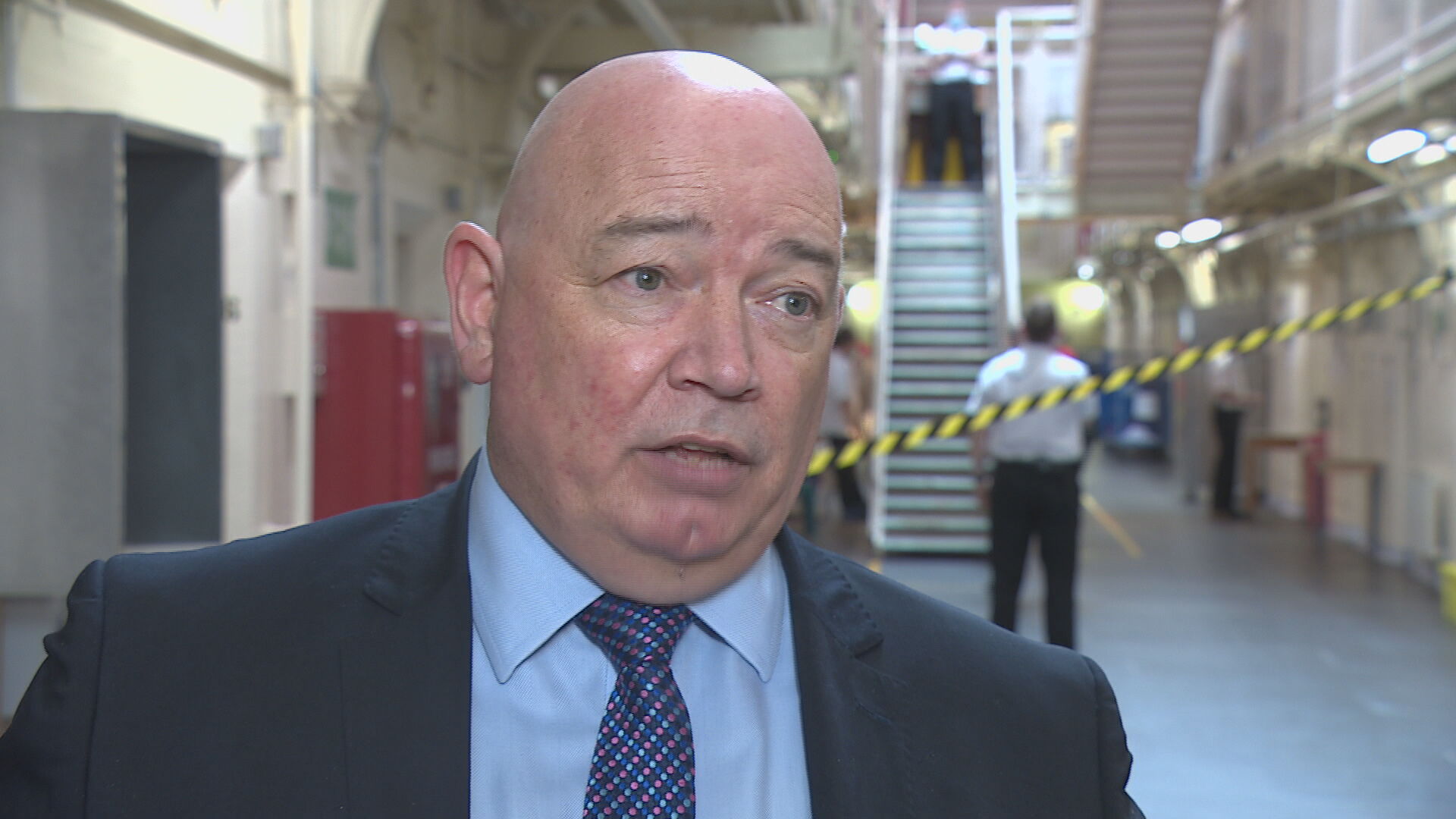 Mall has become more important to inmates here, as contact with the outside world was limited during Covid
The virus also brought the court system to a halt, with delays increasing overcrowding, making the challenge of social distancing almost impossible.
The governor told me: "For everyone in here, it's a complex environment. You've got staff who are worried about their own health. You've got individuals here who don't want to be here, worried about their own health, and they're worried about their families' health.
"It's an old Victorian prison that comes with its own issues, in terms of trying to keep the prison going and trying to keep it functioning. It is like a mini-town."
Two years ago, a damning report declared Barlinnie as no longer fit for purpose.
By 2026, Scotland's largest prison should be closing, replaced by HMP Glasgow. However, that's four years away, placing an extra strain on the site.
I asked justice secretary Keith Brown how the Scottish Government planned to future-proof prisons.
"It's a huge investment, of course, it's the biggest prison that we have in Scotland," he told me.
"It's a huge investment for the Scottish Government, so we have to get that right and even things like incorporating things we wouldn't have thought of five years ago.
"How do we cope with a future pandemic? Building that into the design.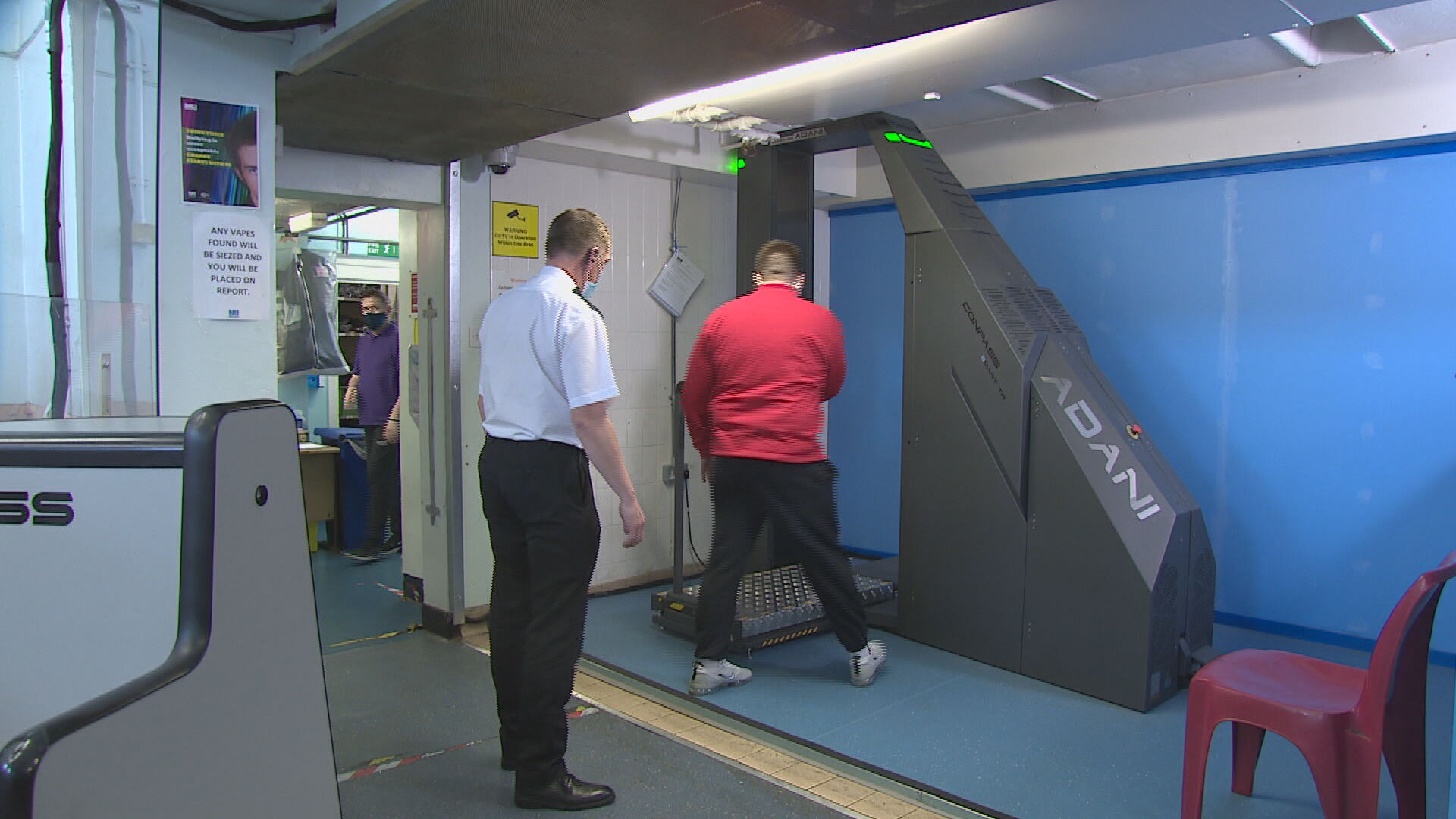 "There have been issues of the planning, permission and so on. It's always difficult in terms of a prison. But we have taken forward those plans."
The youngest wing at Barlinnie is over 100 years old. But the challenges within its walls are not unique.
The entire justice system is under scrutiny with significant change being proposed at Holyrood.
STV News is now on WhatsApp
Get all the latest news from around the country
Follow STV News
Follow STV News on WhatsApp
Scan the QR code on your mobile device for all the latest news from around the country