Scotland will host a brand new art exhibition showcasing 25 years of work from one of the world's most famous living artists, it has been announced.
Banksy has picked Glasgow as the host of his CUT & RUN: 25 years card labour show, which will unveil for the first time the stencils used to create some of his most famous pieces of art.
The exhibition, at the Gallery of Modern Art (GOMA) in the city centre, is his first solo show in 14 years.
It will include authentic artefacts and ephemera from the graffiti artist, including his real toilet, according to The Herald, which first reported it.
The artist said he picked Scotland's biggest city because of one of its most famous landmarks.
A gallery label from the exhibition reads: "Welcome. If nothing else, you're going to see one masterpiece today – you just walked by it.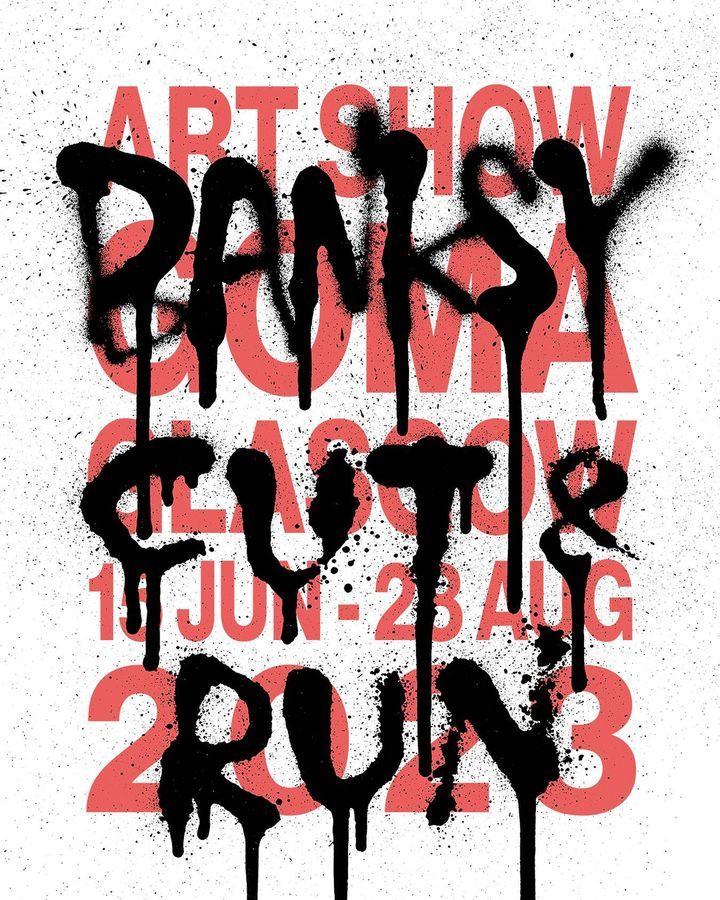 "For anyone who isn't aware – the statue out the front has had a cone on its head continuously for the past 40-odd years.
"Despite the best efforts of the council and police, every time one is removed another takes its place.
"This might sound absurd and pretentious (just wait until you see the rest of the exhibition) but it's my favourite work of art in the UK and the reason I've brought the show here."
For years, the Duke of Wellington statue has worn a traffic cone on its head, becoming a landmark feature of the city despite attempts by authorities to remove it.
Banksy said the show will feature never seen before work, following fears their release could lead to a criminal charge.
He told The Herald: "I've kept these stencils hidden away for years, mindful they could be used as evidence in a charge of criminal damage.
"But that moment seems to have passed, so now I'm exhibiting them in a gallery as works of art.
"I'm not sure which is the greater crime."
A number of unauthorised Banksy exhibitions have popped up throughout the world, including in Paris, Athens and Las Vegas but the anonymous artist said the Glasgow show will feature his authentic work.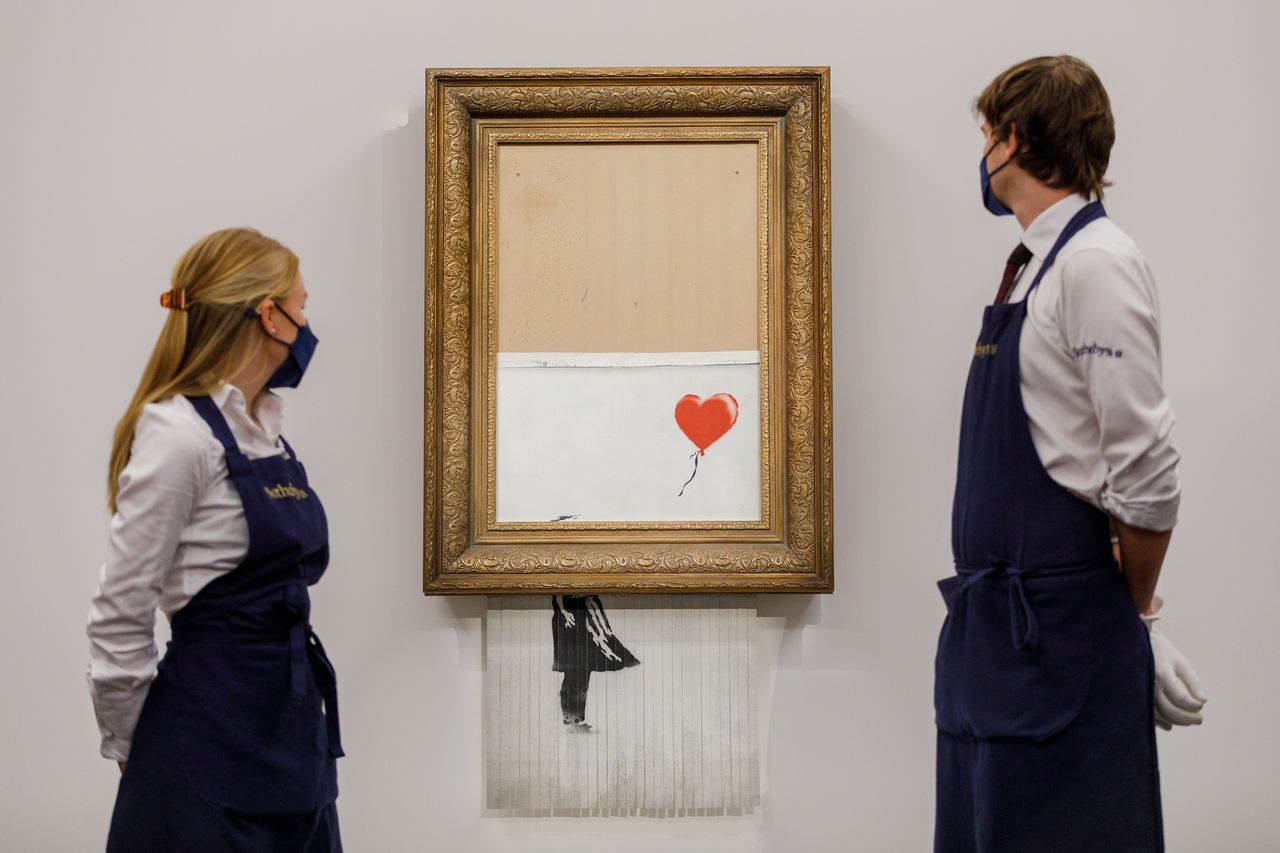 "While the unauthorised Banksy shows might look like sweepings from my studio floor, Cut & Run really is the actual sweepings from my studio floor," he said.
Gareth James, museum manager at GOMA, said: "This has been a once-in-a-lifetime opportunity to work with an artist who has been exciting and challenging people around the world with their work over the past 25 years.
"GOMA has been welcoming artists who champion social justice, take risks and utilise innovative practice for almost three decades – hosting this exhibition is a perfect fit for GoMA and the city.
"This is an exhibition that people will talk about for years to come and will reward repeat visits to appreciate its scope, insights and subversion."
Councillor Susan Aitken, leader of Glasgow City Council, said: "I'm really excited to welcome this exhibition by Banksy, which might be the perfect partnership of artist, gallery and host city.
"Street art has become one of Glasgow's signatures and there's no one who's done more to put street art at the heart of culture, politics and society than Banksy. We're delighted Banksy has chosen Glasgow to host their work.
"This exhibition is going to generate huge excitement and demand, so we're looking forward to welcoming even more visitors to Glasgow and Scotland this summer.
"If you're planning a visit to enjoy this unique exhibition, grab the opportunity while you're here to take in some of Glasgow's wonderful murals across the city and our other world-class cultural offerings."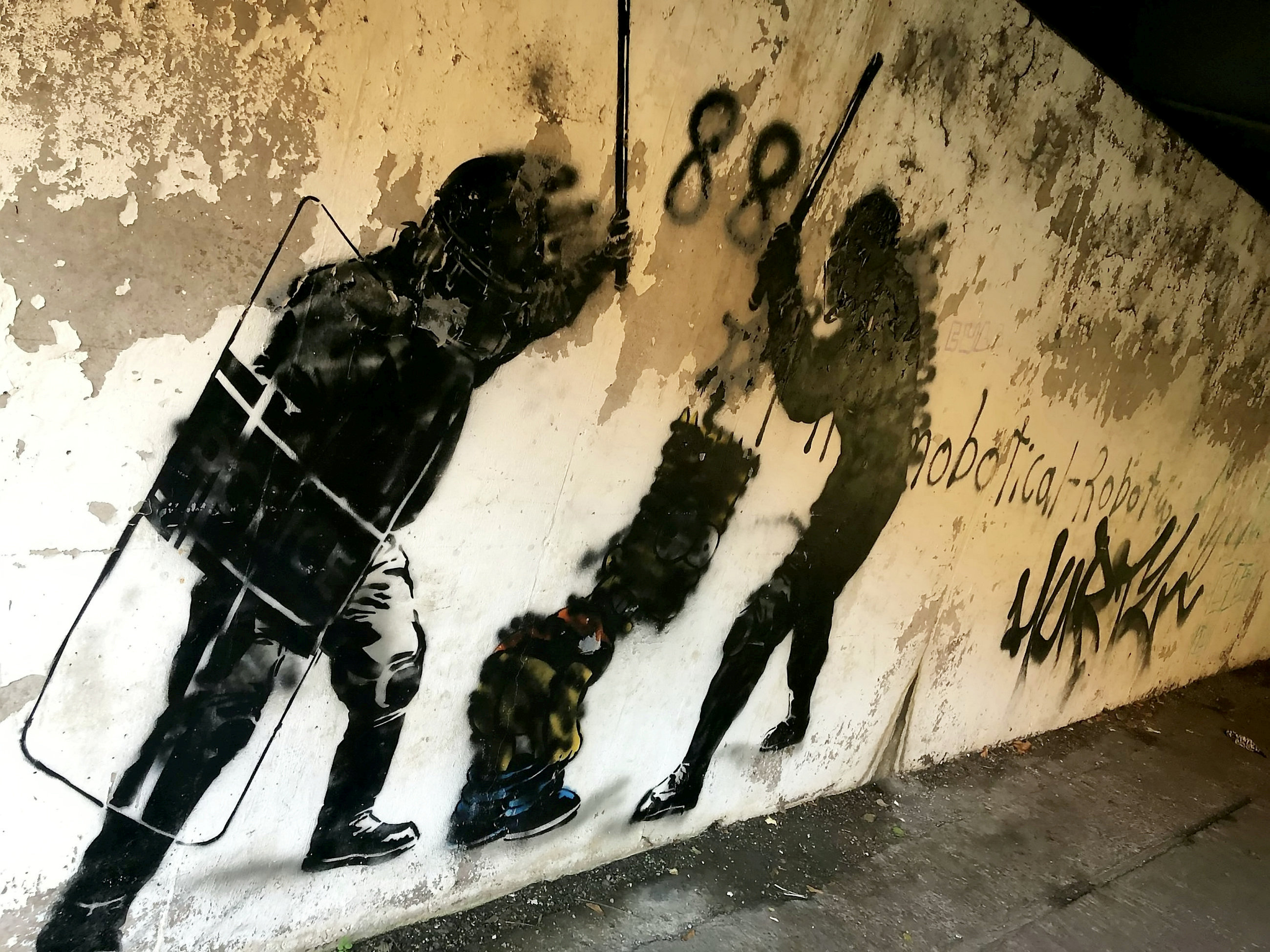 The exhibition will run from June 15 to August 28 at the Gallery of Modern Art in Glasgow. Tickets can be found here.