A mum gave birth in her shower with the dad taking instructions from paramedics over the phone when their baby arrived earlier than expected.
Taylor Penman woke up at 3.30am last Tuesday to find her waters had broken, but within hours as she waited to head into hospital her contractions became much more "intense".
At around 7am, partner Stuart Tyrie called the hospital to see if they could come in earlier when suddenly Taylor's contractions were less than a minute apart.
Paramedics were called and with the ambulance on its way the first-time mum jumped into a cold shower to cool down.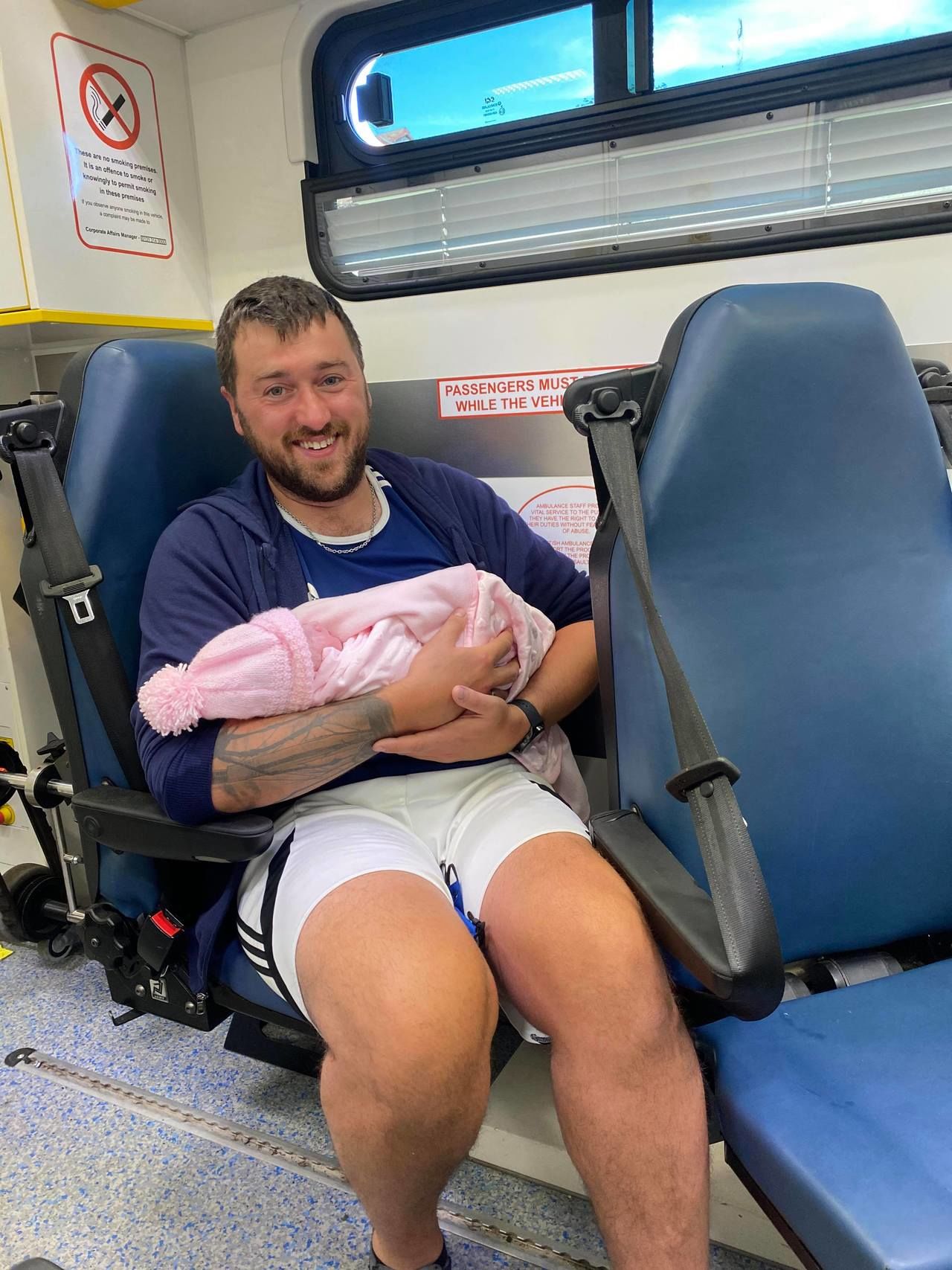 The next thing she knew she could see her baby's foot.
"I got the fright of my life," she told STV News, "I was screaming at him [Stuart] to tell them that she had breached.
"She had flipped during labour. She was moving about lots and apparently they don't move about lots during labour."
Taylor said the colour had drained from Stuart's face as the new dad tried to take instruction from the paramedics on the phone.
"Just as well I made Stuart watch some One Born Every Minute, so he had some idea."

Taylor Penman
The baby's second leg followed quickly after the first and Taylor said she knew she needed to get the head out.
The newborn came out naturally within a couple of minutes with the mum still standing in the shower.
Stuart, 34, had to remove the umbilical cord from around the little one's neck and work quickly to tie a knot in it with a shoelace.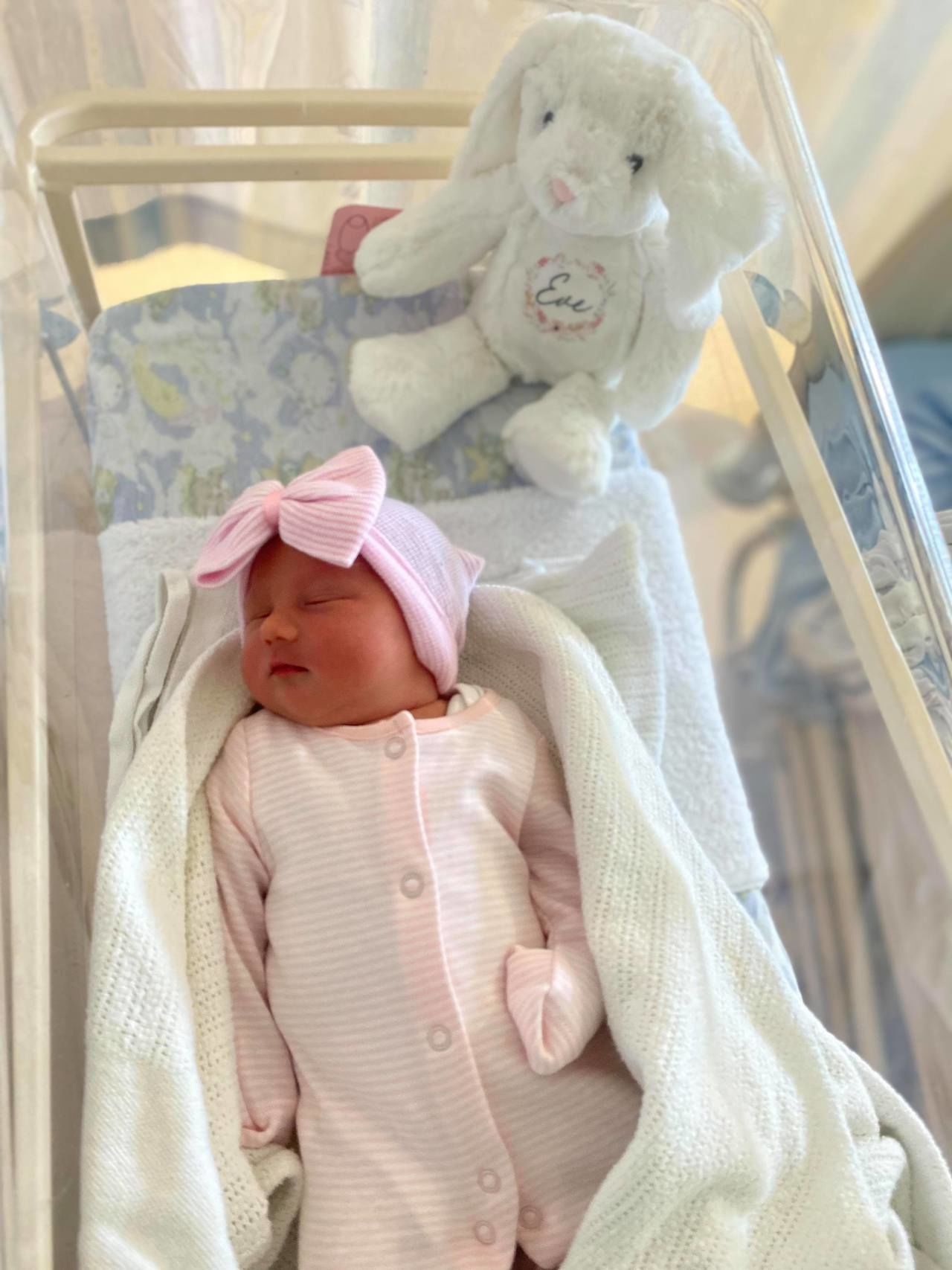 He got the baby and mum to lie in the bath, wrapped a towel round the child and began rubbing her until she started crying.
"It was just a sigh of relief. It was the fastest and the slowest two minutes ever," Taylor said.
"Just as well I made Stuart watch some One Born Every Minute, so he had some idea."
Eve Elizabeth Tyrie was born in her parent's shower in Irvine, North Ayrshire, at 7.33am weighing 7lbs 10oz, two-and-a-half weeks before her due date.
Paramedics arrived minutes later and Taylor said she heard them breathe a sigh of relief when they saw the crying baby. They made sure all was well and spoke Stuart through cutting the umbilical cord.
"She's doing great. Such a happy and content baby, we're so lucky. Being a mum is amazing, I never thought you could love a tiny human as much," Taylor said.
STV News is now on WhatsApp
Get all the latest news from around the country
Follow STV News
Follow STV News on WhatsApp
Scan the QR code on your mobile device for all the latest news from around the country