Around 200 primary school pupils have been finding out about what jobs they could do in the future at a careers fair in Ayr.
The event at the town hall featured 32 stalls covering a variety of sectors including dentistry, aircraft maintenance and hairdressing.
Sophie Miller, 11, found the event "really fun" and because of the fair she has discovered her "dream job" as a pharmacist.
She told STV News: "Once you get to S3 you have to figure out what subjects you need to do, now I know what subjects I need for pharmacy."
Sean Cassius Tait Robson, 11, says it has been "very helpful" and he has learned about jobs he did not know existed.
He said: "I've been to a lot of stalls. I've been to aircraft maintenance, I've been to engineering and the army and then a football one.
"The two jobs that I want to do when I'm older is football and the army."
Marcy Mackie is a pharmacist technician who has been running a stall at the fair.
"The wee girl that came up and said she was inspired to do pharmacy reminded me so much of myself when I was younger," she said.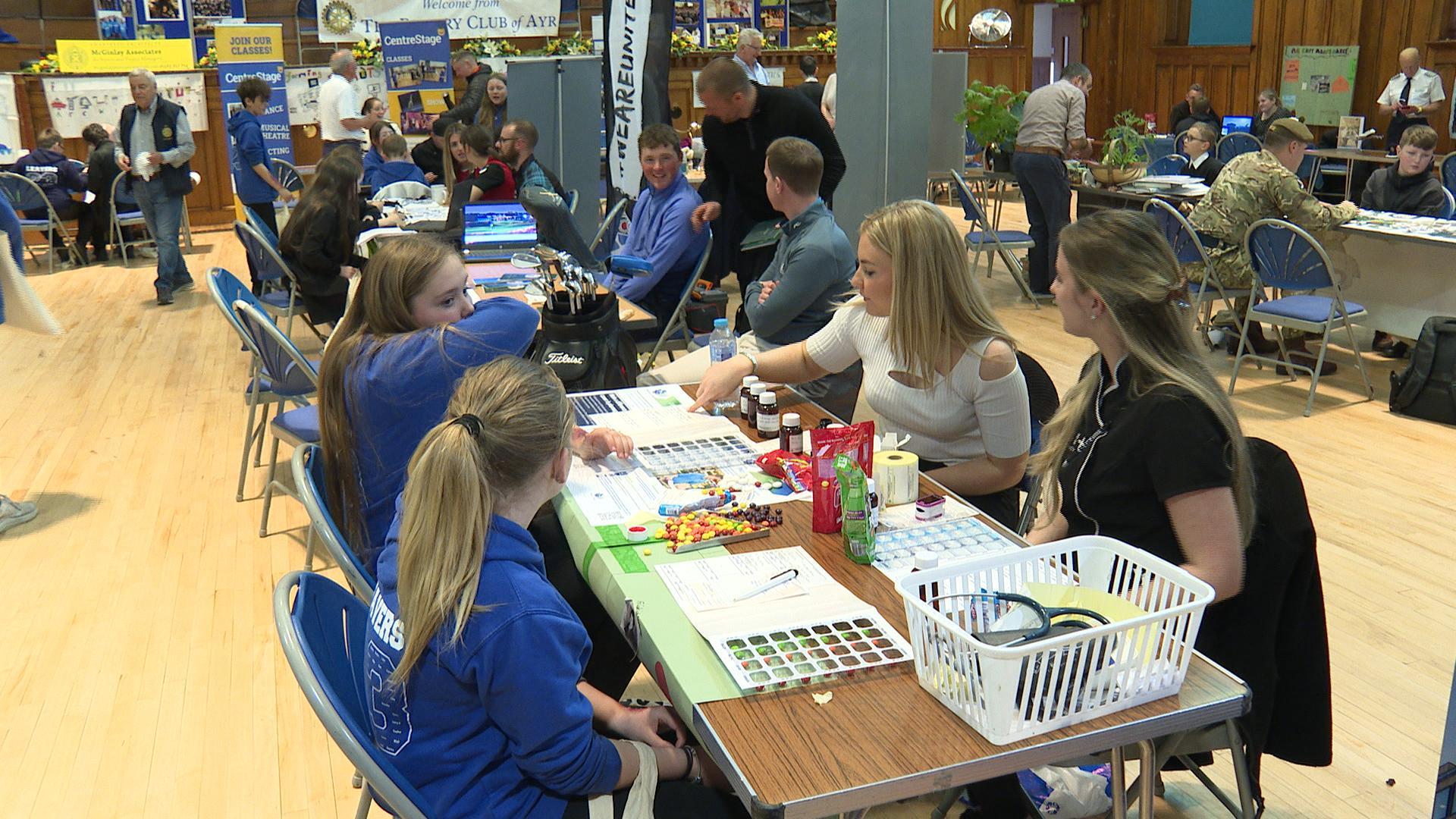 She added: "It was really nice to see that inspiration and she knows what she wants to do.
"She was so polite and she made our job a lot easier as well.
"It was a lot easier to talk to people knowing that they wanted to be interested and they wanted to take part."
The event, organised by Ayr Rotary Club, is the first of its kind to be held at the town hall, focusing on children in primary seven.
The team behind it hoped to put together an event which included "something for everybody".
Howard Stevenson, Ayr Rotary Club, said: "We're all made differently and different personalities and temperaments will identify with different careers, that's the way we're made.
"That's really what we're trying to feed into, that variety and they will hopefully find something that they can really be enthusiastic about and look forward to studying for in the years ahead."