An artist has rolled from Germany to Glasgow in a giant metal hamster ball to go to COP26.
Arnd Drossel, 53, from Paderborn, Germany, is an 'action artist' and hopes to influence others to change their behaviours to combat climate change.
He walked in a metal sphere for more than 900 miles as part of his art project My Promise Mother Earth.
The journey took him 89 days and saw him travel through Europe and the UK, including a detour through Northern Ireland.
My Promise Mother Earth encourages people to make pledges which would benefit the planet, including eating less meat and cutting out domestic flights.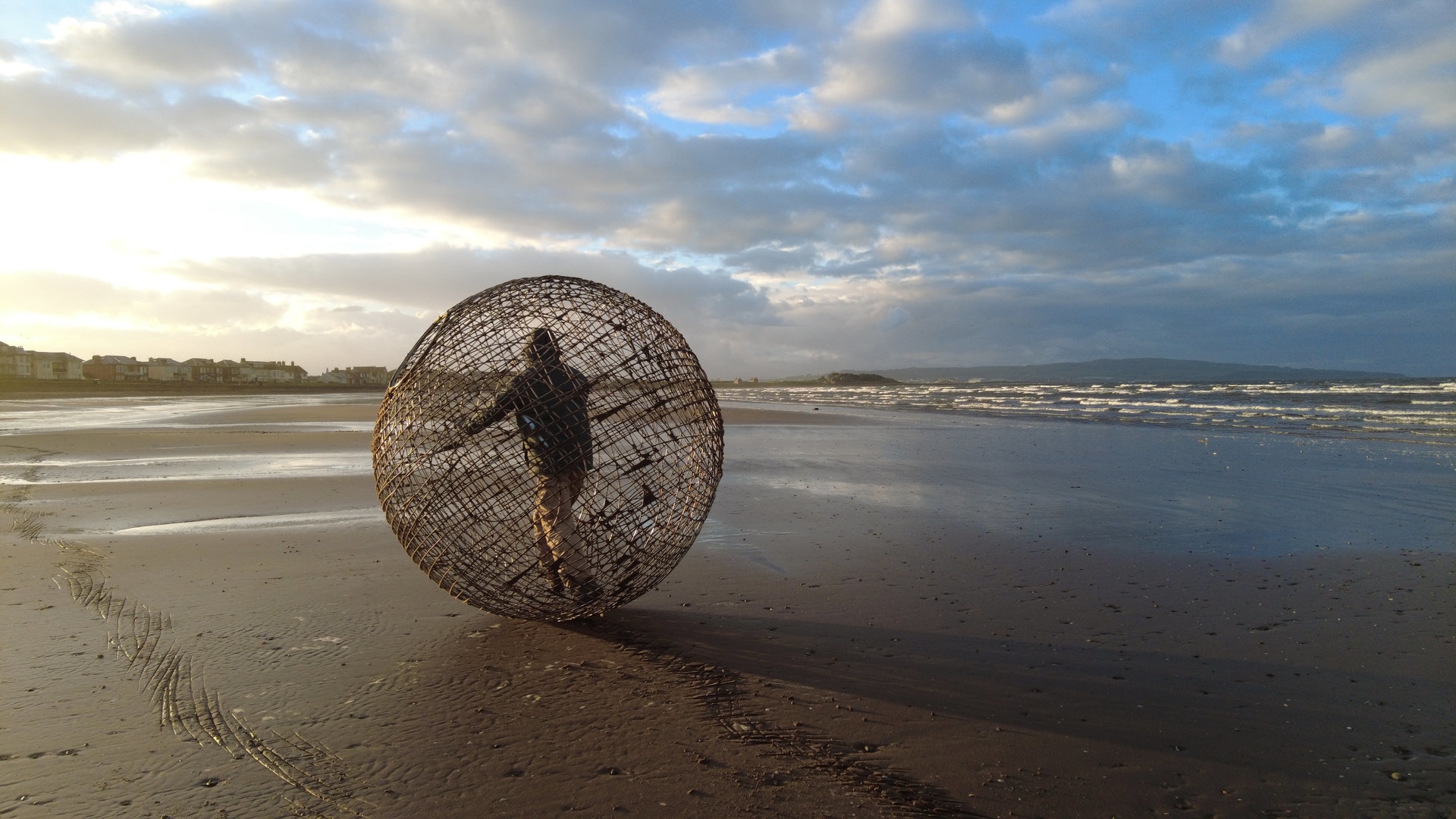 He arrived in Glasgow on Wednesday and plans to stay in the city until the middle of next week.
Arnd said: "I want to show how important it is to change your actions for a better climate and better world.
"It shows that we are all connected around the world and also that we have a chance to influence other through our own actions.
"We can build a network.
"That's why I'm doing this long journey, to talk and see people.
"I like to talk to people and show that we are connected.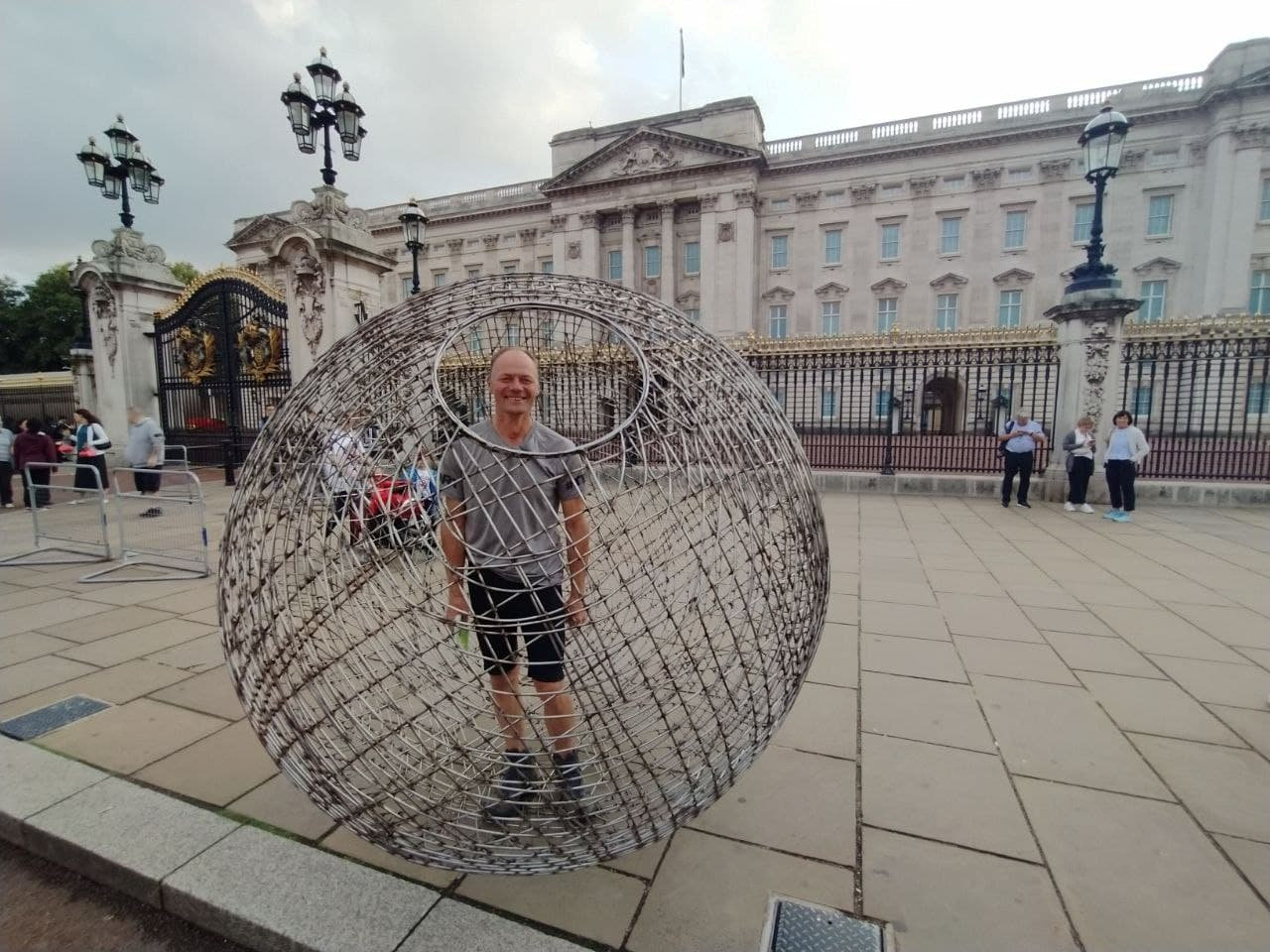 "By walking on the street you can get in touch with people of all from all different walks of life."
The human-sized hamster ball is just over two metres tall and weighs more than 100kg.
It is made up of many interconnecting cables, something Arnd says is supposed to suggest the "interconnected nature of our existence".
He plans to fill the sphere with bits of wood and set it alight in a dramatic ceremony on the banks of the River Clyde, though he must get the permission of fire chiefs.