A piece of art will be draped over an Ayrshire landmark before being taken apart to provide warm blankets for the homeless.
Talented knitters have been invited to contribute to the patchwork masterpiece which will cover Adam Bridge, a structure built in 1760 that lies at the heart of Dumfries House.
The Prince's Foundation has carried out the initiative to promote training in sewing and textiles, bringing together members of the community at its headquarters in Cumnock on Sunday.
Prince Charles, the charity's president, was in attendance to meet those taking part in the creation of the installation – which will be used to create smaller blankets for members of Scotland's homeless community.
Members of Cumnock Rugby Club and Dumfries House based craft classes, as well as school pupils and members of local youth groups, made a start on knitting squares under the guidance of staff.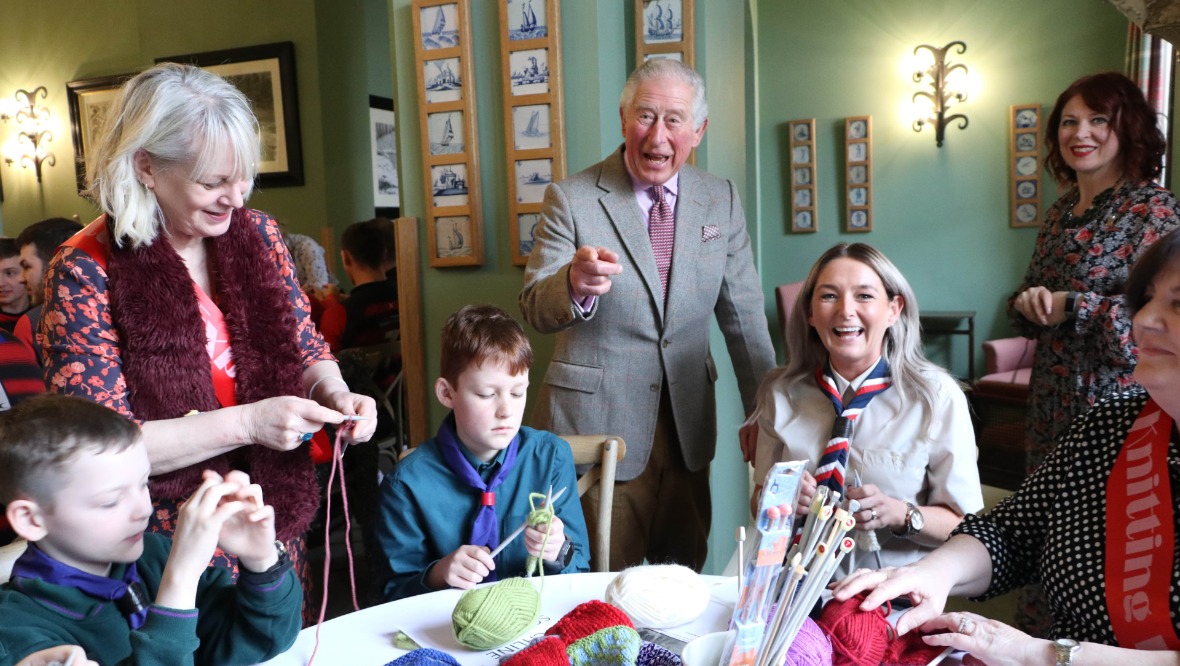 Ashleigh Douglas, future textiles manager, said: "We already engage with so many members of Ayrshire communities through our regular classes at Dumfries House but it was so heartening to see even those with no previous experience in knitting getting to grips with it and contributing to what we hope will prove a significant and worthwhile piece of work.
"The aim was to encourage more people to knit and enjoy a wellbeing afternoon with the social interaction of like-minded people or to introduce people to a new craft.
"The group are knitting squares using a variety of techniques to allow beginners and advanced level knitters to work on the same project.
"These will all get joined together to create a community artwork that will form a textile installation on the Adam Bridge.
"The group has thoroughly enjoyed exploring colour, pattern, yarns and techniques."